SDMIMD Director Interview- "Campus is epitome of modern infrastructure"says Dharmasthala Manjunatheshwara
Having a bachelor degree is not enough in today's world. Doing a masters degree has become essential to shape your career and getting a job. One of the courses which is preferred by many students is an MBA degree. Having a management degree can help anyone not only getting an entry into a good company (maybe MNC) but also at a good designation. However it is not necessary or mandatory that to get a good job, you have to do management studies from the prestigious IIMs or any other top well recognized college in India. Some other colleges are also there which have emerged out to be good in terms of studies and placement also. One of the colleges we are here talking about is Shri Dharmasthala Manjunatheshwara Institute for Management Development (SDMIMD), a premier school located in Mysore. Here is what the director of the institute has to say regarding the college in an interview. Just have a look at it :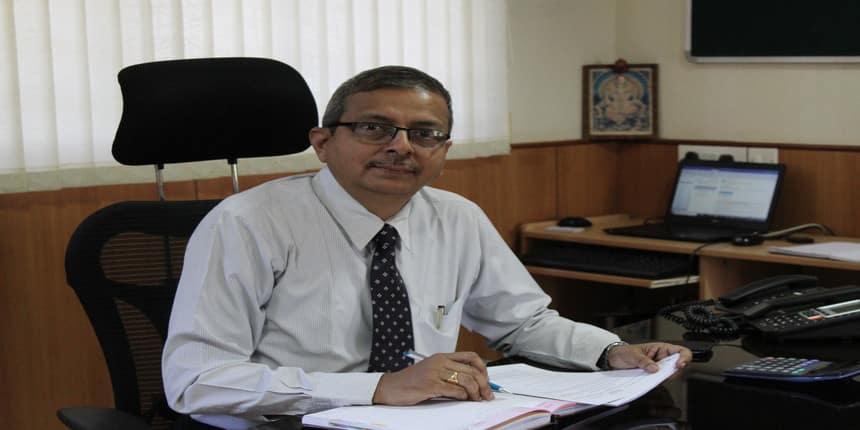 Careers360: Tell us something about the institute; when it was set up, vision and mission
Dharmasthala Manjunatheshwara: Shri Dharmasthala Manjunatheshwara Institute for Management Development (SDMIMD), a premier School located in Mysore, was established in 1993 with the objective of providing quality management education based on a firm foundation of Indian values and ethics.
SDMIMD is promoted by Shri Dharmasthala Manjunatheshwara Educational Trust, a much-admired non-profit educational trust that runs over 40 recognized educational institutions in Karnataka, includingEngineering, Medical, Dental, Ayurveda and Naturopathy colleges. Under the able leadership of our Chairman, Dr. D. Veerendra Heggade, the trust has played an active role in empowering people and bettering the lives of communities in Southern Karnataka.
Careers360: Tell us something about the admission process?
Dharmasthala Manjunatheshwara: Sure, we do a profile-based selection, considering his/her overall profile such as
Academic consistency

Score in management competitive exams

Work experience if any

Passion and attitude towards management education

Performance in WAT (Written Ability Test)

Personal Interview.
With the cumulative score of all the above criteria, we shortlist the candidates and offer admission.
Careers360: What kind of infrastructure can students expect at the institute? Please elaborate?
Dharmasthala Manjunatheshwara: Certainly, SDMIMD is located in a picturesque campus at the foot of Chamundi Hills in the heritage city of Mysore in Karnataka,140 kilometers from Bangalore. The campus is an amalgamation of modern infrastructure with classic architecture where the indoors and outdoors blend seamlessly. Green courtyards, tree lined avenues and the chirping of birds welcome every visitor to the verdant environs. The campus has won several architectural and landscape awards and provides an atmosphere conducive for the germination of managerial intellect.
Library
The SDMIMD Library is a repository of printed as well as electronic resources which include books, journals, databases, AVs, CDs/DVDs, eBooks, e-journals, reports, course materials, case studies, conference proceedings and training manuals. Currently the library holds over 14000 books, provides access to 1400 plus journals and financial databases. SDMIMD Library also has single click access to all Harvard Business School Publishing materials.
IT Infrastructure
The campus is equipped with contemporary IT infrastructure. The computer center is furnished with many databases, analytics and office productivity tools along with storage, printing and scanning facility. The campus alliance with Microsoft facilitates access to all their latest software. Google services have been deployed for the communication and collaboration. The internal and external learning resources can be accessed on Wi-Fi across the campus. The Computer center also houses Learning Management System which is extensively used for dissemination of learning materials, online discussions and conduct of quizzes.
Classrooms
The classrooms are designed for active learning and allow for high levels of student engagement. Students engage in brainstorming, discussions and debates within and outside the classrooms. The classrooms are also equipped with high-tech support equipment such as LCD Projectors, AV Systems, Interactive Board and Wi-fi facility. Gym & Yoga
A well-equipped gym, indoor badminton court and outdoor basket-ball court provide students the means to pursue their favorite sport and stay fit and healthy. The "Wellness Center" at the campus has facilities for Yoga and Aerobics.
Auditorium and Amphitheatre
All major events like conferences, lectures and cultural events at SDMIMD are held either in the auditorium or the picturesque Amphitheatre.
Hostel & Mess
The SDMIMD hostel is indeed a home away from home. With fully furnished single rooms, lounge/study area, recreational facilities, and a common dining area, the hostel is a mini world of its own. The facilities in the hostel include broadband internet access, housekeeping, dry cleaning and laundry services. The SDMIMD Mess is student-managed and serves a variety of north and south Indian vegetarian cuisine.
Careers360: There is a lot of stress that is being made with regard to interaction with the industry as well as companies that recruit. What are the steps being taken by the institute in this direction?
Dharmasthala Manjunatheshwara: We do a number of activities with regard to interaction with industry,
1. Professional association with industry bodies like CII, NIPM, ISTD, NHRD which culminates in organizing joint events such as Budget conclave, functional specific events, completions etc.,
2. Involvement of Alumni who are working with different industries in conducting Mock interviews
3. Over 70 industry guest lectures organized every year to sensitize the students on the industry
scenarios and expectations
4. Experience sharing by alumni to the current batch of students
5. Personality development, aptitude sessions by the experts
Careers360: Internships are now mandatory as per AICTE guidelines. Does the institute help students with this? If yes how?
Dharmasthala Manjunatheshwara: The SIP is a 3-credit course and is designed to provide the PGDM student with an opportunity to work and gain first-hand exposure to the environment, work culture and processes that prevail in real-life organizations. Based on the learning of the first three terms of the program, the student is equipped with the conceptual skills, but lacks the experience of putting this learning into practice. SIP provides the intern an opportunity of learning and decision-making. SDMIMD requires that every student undergoes such an experiential learning process at the end of the first year of the PGDM program. The SIP duration is 6 to 8 weeks during the months of April and May. The Placement Cell will help the students in finding suitable summer projects and will also provide necessary guidance in completing their assignment. Students may be allowed to source a SIP on their own provided the project details meet the requirement of the Institute. In such a case, the concerned organization should
provide a written communication to the Institute before a specified date confirming the project.
Careers360: Can you please share details if there is any collaboration with universities abroad?
Dharmasthala Manjunatheshwara: Yes sure, SDMIMD offers a two-year, full time, residential Post Graduate Diploma in Management (PGDM) program. The PGDM program is designed and structured to enable students to adapt to the changing requirements, challenges and opportunities of the global business scenario. It provides students with a strong theoretical and conceptual base.
In order to provide exposure to the International business scenario, the Institute has student exchange programs with 15 Institutes of global repute namely the
1. Texas A&M University, USA
2. Shanghai University, China
3. University of Bordeaux, France
4. ESC Pau, France
5. University of Montevideo, Uruguay
6. Abu Dhabi University, UAE
7. British University in Dubai
8. Heilbronn University, Germany
9. Universidad EAN, Colombia, South america
10. National Sun Yat-sen University, Taiwan
11. Universidad Sergio Arboleda, Colombia
12. Business Analytics Institute, Europe
13. EAE Business School, Spain
14. La Rochelle Business School, France
15. Montpellier Business School, France.
Careers360: Please share placement statistics with information on the average package, highest and lowest package, number of students placed and details of companies that have recruited.
Dharmasthala Manjunatheshwara: Yet another year, SDMIMD recorded 100 percent placement. All eligible students were placed with the highest salary of Rs.9 lakhs, average salary of Rs.7.14 lakhs and median salary of 6.1 lakhs.The students have been placed in varied roles such as a Management Trainee, Consultant, Business Analyst, Credit Analyst, Market Intelligence Analyst, Area Manager, Regional Area Sales Manager etc. It has been a stupendous performance thus far by our students, wherein the Institute has seen marquee companies visiting the campus and vying for our talents. A few of the top companies from different sectors that have hired our students through campus placements this year include
• Infosys, TCS, Oracle, Odessa Technologies, Mindtree from IT
• Ujjivan SF Bank, Suryoday SF Bank, Bharat Financial Inclusion and Samastha, Spandana Spoorthi, ESAF Microfinance from small finance bank/ micro-finance
• HDFC Ltd., Mahindra Finance, ICICI Securities from financial services / Federal Bank and ICICI from BFSI Sector
• Morgan Stanley, State Street from financial and equity research
• L'Oreal, Berger and Marico from FMCG
• Coreel Technologies, Pyrox India Ltd. from manufacturing
• Feedback Consulting and Bridge i2i from Consulting/ Analytics Etc. In all, 42 companies have visited the campus 2018-19 placement season.
SDMIMD Updates and Articles
Questions related to SDMIMD
Showing 38 out of 38 Questions
Shri Dharmasthala Manjunatheshwara Institute for Management Development, Mysore (SDMIMD)