Osmania University to conduct MBA Entrance Exam on September 15
Exam Name: Osmania University MBA Entrance Exam
Conducting Institute: Osmania University, Hyderabad
About Osmania University: The Osmania University (OU) is a public state university located in Hyderabad, India, and founded in 1918. Osmania University was founded in 1918 by the Seventh Nizam. It is a multidisciplinary University.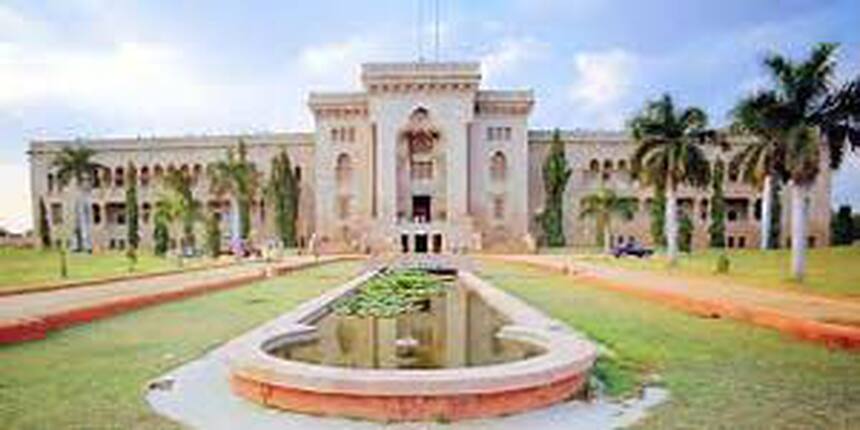 Programmes: MBA Technology Management (Evening)
MBA Part Time (Evening)
Eligibility:
MBA Technology Management: The candidates should have a Bachelor's Degree in any discipline from a recognized university. They should have minimum 2 years work experience as an executive.

MBA Part Time: The candidates who have taken ICET 2013 and fulfilled the requirements of the educational qualifications prescribed by the Osmania University are eligible to apply.
Osmania University MBA Entrance Exam 2013 date: Sunday, September 15, 2013
Application Procedure: Application forms and ICR sheets for above courses along with the Information Brochures can be downloaded from OU website: www.osmania.ac.in/admissions. Candidates can submit the filled-in applications along with a demand draft for Rs.1000/- towards registration fee (drawn in favour of "The Director, Directorate of Admissions, O.U., Hyderabad"), either in person or by post, to the Director, Directorate of Admissions, Near PGRR Centre for Distance Education, Osmania University, Hyderabad – 500007.
Application deadline: Last date of application is Friday, August 30, 2013, till 4 pm.
Osmania MBA entrance exam pattern: It is a paper pencil based test of 90 minutes duration. The total marks of the exam is 100. It is an objective type multiple choice question patterned exam. The paper is divided into 2 parts.
Part A will include Business Knowledge & Current Affairs. This section consists of different types of questions to test the general awareness of the candidate on the contemporary socio-economic, business issues and scientific knowledge. This section will have 40 questions of 1 mark each.
Part B will have 2 sections, Numerical Ability and General English. Each section will have 30 questions of 1 mark each. The Numerical Ability section questions will be on Ratios and proportions ; Numbers and divisibility, LCM, GCM, Percentages, Profit & Loss, Partnerships - Time & Distance ; Time and Work ; Areas and Volumes - Mean, Median and Mode - Simple problems on Probability. General English section will have questions on grammar, vocabulary etc.
Selection Procedure: The candidates will be admitted based on the ranks secured in the MBA(TM) Entrance Test through spot admissions. In case of a tie in the rank, the order of merit will be decided on the following basis:
1. Marks secured in Part-A of Entrance Test.
2. Age of the candidate (senior in age getting higher priority).
3. Percent- age of marks secured by the candidate in the qualifying examination.
Fee: Rs. 1 lakh
Address: Administrative Building
Osmania University Campus
Hyderabad-500007 AP India
Phone: +91-40-27682284
Email:  admissions@osmania.ac.in
Website: http://www.osmania.ac.in