MICAT 2017 application starts from September 30
The application process for MICAT 2017 has started from Friday, September 30, 2016. The officials had released the MICAT 2017 notification regarding the application deadline and test dates on September 22, but the application start date was not announced. It was indicated that the process will commence from either last week of September or first week of October 2016. MICAT 2017 will be conducted in two phases, on December 11, 2016, and February 12, 2017, in computer based mode.

LATEST - Know all about MICAT 2019 such as application, admit card, dates, exam pattern and much more.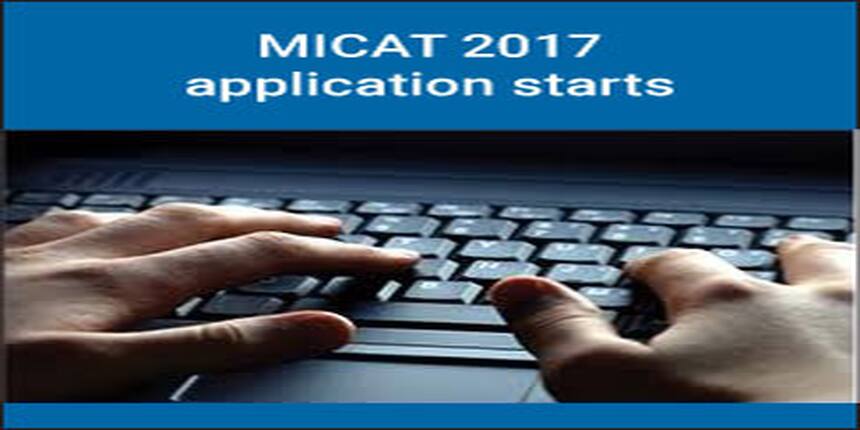 Click to fill MICAT 2017 Application form Or To fill MICAT 2017 Application Form from below given window:
The application process for MICAT 2017 will be completely online, and the candidates have to complete the form and submit the same before the deadline of November 25. The MICAT 2017 Application form process will have three important steps to be completed before final submission, Registration, filling up of the application form, paying the application fee of Rs. 1965. Preview the application form before the final submission to avoid mistakes.
To be eligible to apply for MICAT, candidates must have valid scores of at least one of the national level tests namely, CAT 2016, XAT 2017 and GMAT (2015 onwards). 
Click here MICAT 2017 Important Dates
The second round of applications for MICAT-II will be conducted from January 3-31, 2017. Last year, 5251 candidates registered for MICAT I for the academic year 2016-18. 
Along with the dates of MICAT-I, the officials have also announced the schedule for MICAT-II. The second test of MICAT will be conducted on February 12; on the same day of IRMA 2017. In the test, MICA will assess candidates based on 6 sections: Psychometric (P), Verbal ability (VA), Quantitative ability (QA), General awareness (GA), Divergent-Convergent Reasoning (DCR) and Descriptive Test (DT). MICAT will be held across 27 cities, which is increased compared to last year's 14 test cities.


Stay tuned to www.bschool.careers360.com for more news and updates
Questions related to MICAT
Showing 54 out of 54 Questions