The Tamilnadu Common Entrance Test TANCET 2013 is being held on April 6, 2013 for admission to M.B.A. at Anna University and all its affiliated colleges.

Tancet 2013 MBA Eigibility:
A Bachelor's degree of minimum 3 years duration with a minimum of  50 % (45 % in the case of candidates belonging to reserved category) in the qualifying degree examination from the following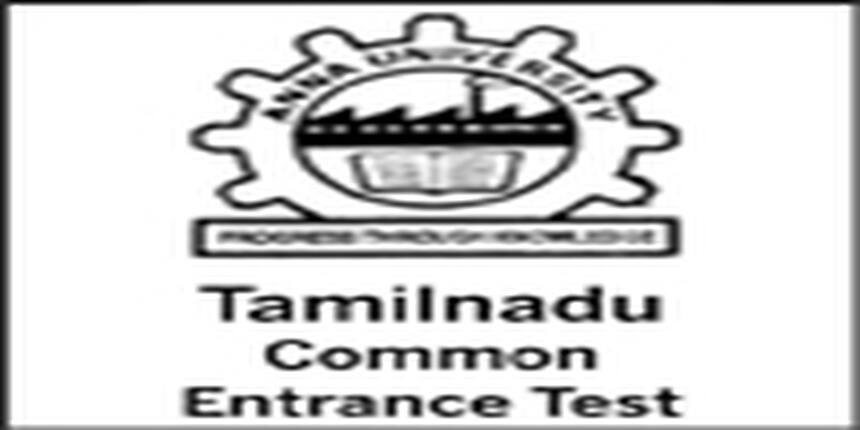 10 + 2 years H.Sc. + 3 years bachelor's degree pattern OR
10 + 3 years Diploma + 3 years bachelor's degree pattern OR
B.E./B.Tech./B.Arch./B.Pharm. OR

Candidates with certificates of professional bodies or societies (e.g. A.M.I.E.) recognised by the Ministry of Human Resource Development, Govt. of India considered to be equivalent to B.E. / B.Tech. Degree holders only with 2 Years regular full time Teaching experience / Industrial experience* in the relevant field after successful completion of the course including project work.
Note: An experience certificate is to be produced by the candidates with AMIE Qualification.
Candidates appearing for the final semester / year examination except AMIE during April / May 2013 may also apply for TANCET 2013

Tancet 2013 MBA Application Procedure In Person: Candidates can receive hall tickets by applying at the Co-ordinating centres mentioned below by paying the exam fee with the following documents:
Copy of X Std. or equivalent mark sheet

Copy of XII Std. mark sheet or 3 years Diploma certificate

Entrance Test Fee in the form of Cash (or) Demand Draft

SC/SCA/ST candidates belonging to Tamilnadu have to produce a copy of the permanent community certificate (card format) for availing fee concession.
Note:Registration can be made at all the Centres on all the days as above between 9.30 am. and 5.30 pm. except on Sundays and Public Holidays.

Tancet 2013 MBA Co-ordinating centres:
Sno

Co-ordinating Centre

Phone no

1

Chennai Centre for Entrance Examinations, Anna University

 

044-22358314

 

2

Coimbatore Government College of Technology

 

0422-2432221

3

Chidambaram Annamalai University (Faculty of Engg.& Tech.)

04144-237275

 

4

Dindigul University College of Engineering

 

0451-2554066

 

5

Erode Institute of Road and Transport Tech.

 

0424-2533379

 

6

Karaikudi Alagappa College of Engg. & Tech.

 

04565-224970

 

7

Madurai Anna University Regional Centre

 

0452-2520222

8

Nagercoil University College of Engineering

 

04652-260511

 

9

Salem Govt. College of Engineering

 

0427-2346102

10

Thanjavur Kunthavai Naachiyaar Govt. Arts College for Women

 

0431-2407101

 

11

Tirunelveli Govt. College of Engineering

 

0462-2552450

 

12

Tiruchirappalli Anna University Regional Centre

 

04362-277924

13

Vellore Thanthai Periyar Govt. Inst. of Tech

0416-2267762

 

14

Villupuram University College of Engineering

 

04146-243600

 

15

Virudhunagar Kamaraj College of Engg. & Tech.

 

04549-278174
 
Tancet 2013 MBA Application Procedure through Internet: Register online here
Fill the application form, print a copy and send it along with the following documents to the address mentioned below:
Copy of X Std. or equivalent mark sheet

Copy of XII Std. mark sheet or 3 years Diploma certificate

Entrance Test Fee in the form of Demand Draft

An attested copy of the permanent community certificate (card format) issued by the competent authority of Government of Tamilnadu (for SC/SCA/ST candidates belonging to Tamilnadu)

Tancet 2013 MBA  Exam fee: Rs 500 (Rs  250/- for SC/SCA/ST candidates belonging to Tamilnadu )
By Cash
OR
By demand draft in favour of "The Director, Entrance Examinations, Anna University," payable at Chennai, obtained from any Nationalised Bank drawn on or after 01.02.2013.

Tancet 2013 MBA Exam centres: Chennai, Coimbatore, Chidambaram, Dindigul, Erode, Karaikudi, Madurai, Nagercoil, Salem, Thanjavur, Tirunelveli, Tiruchirappalli, Vellore, Villupuram, Virudhunagar

Tancet 2013 MBA  Information booklet: Click here
  
Tancet 2013 MBA Important Dates:
Commencement of Registration in person / Registration through Internet: February 6, 2013
Date of DD : on or after February 1, 2013
Last date for Registration in person at Co-ordinating Centres and Registration through Internet: February 26, 2013
Last date for Registration in person at Chennai Centre: February 28, 2013
Last Date for receipt of completed application (Registered through Internet): February 28, 2013
Exam: April 6, 2013 from 10.00 a.m. to 12.00 noon

Address:
The Secretary, TANCET
Centre for Entrance Examinations
Anna University
Chennai - 600 025
Website: http://www.annauniv.edu/tancet2013/
Questions related to M.B.A
Showing 854 out of 854 Questions