Is MBA Necessary to be Successful in Business?
Gurugram: Are you wanting to accelerate your career or want to be an entrepreneur and still confused to know if MBA is necessary to be successful? Before proceeding to know if MBA is necessary or not, let us know what is MBA? Master of Business Administration or MBA is a professional degree that inculcates leadership, technical and managerial skills. MBA includes core subjects such as marketing, economics, operations and accounting. Let's know if one can become successful with or without an MBA.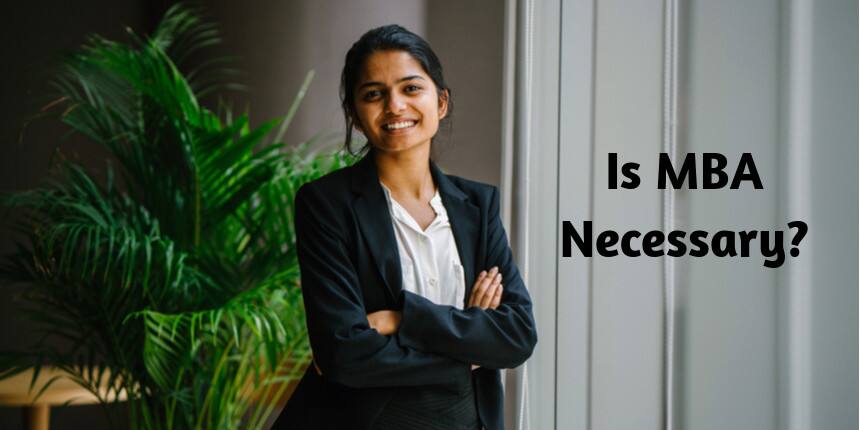 Yes, Absolutely!
Rigorous Curriculum
MBA offers various prospects and stresses upon developing skills such as managerial and professional. The curriculum of MBA includes internship, case discussion, group exercises and various other competitions which helps one become an effective leader.
Development of competent professionals
With MBA offering multiple specialization such as Human Resource, Accounting, Marketing, Finance, Economics and many more such courses has helped one convert his/her raw potential into great opportunities.
Great job opportunities
MBA provides the in-demand skills which help one break through competitive industries or secure a managerial/executive roles.
Work Closely with professional Leaders
MBA program provides an opportunity to meet a lot of industry insiders by working on a project or may be through an internship. It provides an advantage to interact with experts from various industries.
Entry at managerial level
With the help of MBA degree one can skip the queue of promotion and directly work at managerial level. Management program injects great managerial and communication skills which are an important aspect of future leaders.
Give a thought, Maybe.
Theory Vs Practical Knowledge
To become successful, having a bookish knowledge is not enough. Management implies having more practical knowledge and its implementation in day to day activities. Therefore, holding an MBA degree is not important in business with one acquainted with more practical knowledge.
History
There are many prominent leaders such as Bill Gates, Michael Dell, Oprah Winfrey, Warren Buffet who are paragons of leadership and do not have MBA degrees.
Classroom teaching doesn't develop soft skills
In classroom students spend most of the time in projects and other tiniest details which hinder their soft skills such as quick learning and ability to face uncertainty.