Industry Tie-Ups: How are They beneficial for B Schools?
In the present academic time, the MBA popularity is increasing rapidly by the year. Those days when the students who used to settle for substandard programs to improve their academic profile are now gone. Students are now more informed in their decision-making because of the various educational portals and the influence of social media. Consequently, the B-schools need to stand out amongst their competition over multiple factors. A strong industrial tie-up is one of them. Here's how it is beneficial to a B-school.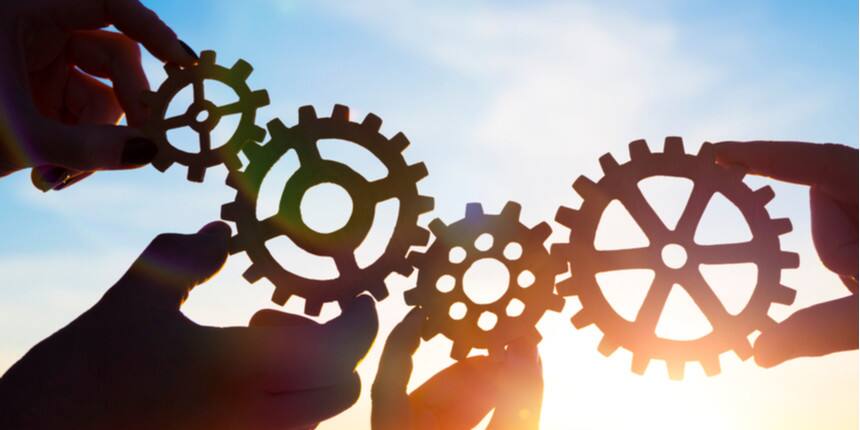 Specialized program by a top firm
Businesses and B-schools have a mutual relationship where the latter provides a steady stream of management students to the former. While this informal relationship benefits both parties, many firms usually raise concerns about the lack of domain knowledge and requisite skill-set from the new crop of students. As a result, top firms offer to provide tuition in these areas through a specialized program. The firm's top brass prepares a curriculum that extensively covers the particular domain while providing an extensive range of education in relevant professional skills, which will allow students to acclimatize to the company's work culture. By creating such a holistic program, businesses will recruit students who qualify as 'finished products' and don't need any further investment in training.
B-schools will stay ahead of the curve by collaborating with such firms and implementing their specialized programs and will blur the lines between theoretical and practical know-how.
Student Networking
One of the primary reasons why students invest their time and money in an MBA degree is placements. After two years of extensive education in a B-school, it assures them of reaching an elevated position within an organization. Therefore, B-schools can provide quality industry exposure to its students, by tying up with organizations from different domains. For example, at the end of their first year, students undertake an internship wherein they have to deliver innovative solutions for their allotted projects in real-time. They gain profound practical knowledge about the industry by working on several projects. When they integrate this practical experience with their theoretical knowledge, they gain the upper hand during placements.
Moreover, an internship helps students build contacts and build a professional network. They can positively use this relationship by applying for a role in the same organization or requesting their seniors to put in a positive word-of-mouth review about their work to a different organization. It will help them acquire their favoured job role and progress in their profession excellently.
Gives credibility to B-schools
An impressive placement record allows B-schools to demonstrate the strength of their industrial tie-ups. These B-schools can confidently proclaim the fact that the best amongst the industry recruit students from their campus, and they end up having stellar professional careers in terms of job role and salary. As a result, in the country, these B-schools can position themselves as one of the best. It gives their resources a lot of credibility in terms of the teaching methods & pedagogy, infrastructure, faculty, and student culture. Naturally, to lead successful professional careers in their respective domains, the students will find the encouragement and interest to apply to these B-schools. Hence, the admissions of B-schools link heavily to their industrial tie-ups.
By collaborating with the industry's big firms, B-schools can provide their students with a learning experience that will give them a much-needed impetus to excel in this professional world of management.
GIBS Bangalore Updates and Articles
Questions related to GIBS Bangalore
Showing 50 out of 50 Questions