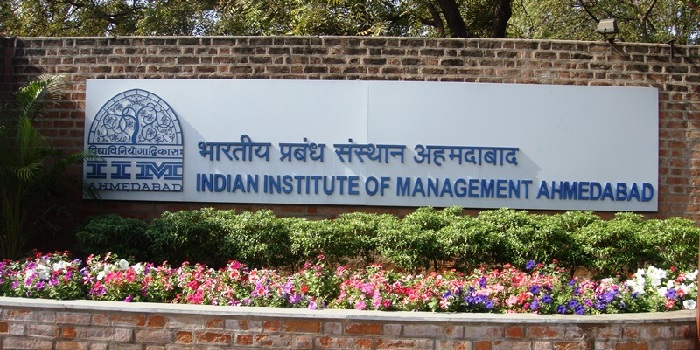 The Dean of Faculty and a Professor of Economics, Errol D'Souza has been appointed as the new Director of the Indian Institute of Management, Ahmedabad (IIMA). His five years' tenure will begin from February 1, 2018. Kumar Mangalam Birla, Chairman of the Board- IIMA Society has announced the appointment of Prof. Errol D'Souza as Director, IIM Ahmedabad.
Kumar Mangalam Birla, Chairman of the Board and IIMA Society on the appointment of new Director said, "Prof. D'Souza brings experience and a track record which will be invaluable in meeting the Institute's goals and objectives. I would like to thank my colleagues who participated in the selection process. Their efforts are deeply appreciated."
"I am confident that Prof. D'Souza will be an excellent match for this position and a strong asset to the IIMA Community," he added.
Prof D'Souza has been serving as the Director-in-Charge since September 2, 2017, after Prof Ashish Nanda, decided to step down from the post, citing personal reasons, in April 2017 with effect from September 1, 2017, exactly a year before his five-year term was to end.
Prior to accepting this position, Prof. D'Souza had served as a Professor of Economics and the Dean of Faculty at the Institute. He had held appointments such as the IFCI Chair Professor at the University of Mumbai, India Chair Professor at the University Sciences Po in Paris, as a Visiting Professor of the Indian Institute of Advanced Study, Shimla, as an Honorary Senior Fellow of the Institute of South Asian Studies at the National University of Singapore, a Visiting Scholar at Columbia University, and as a Visiting Professor at the Turin School of Development of the ILO.
Prof. D'Souza has also worked on academic committees of the University Grants Commission and the Indian Council of Social Science Research and has been associated with the Planning Commission of India and the Reserve Bank of India in various capacities, including as a Member, Technical Advisory Committee on Monetary Policy.
Prof. D'Souza has a postgraduate degree in Economics and Statistics from the University of Mumbai. He has been awarded the Kashinath Trimbak Telang gold medal for obtaining the first rank in in his M.A. (Economics) degree. He obtained his PhD as a University Grants Commission National Research Fellow from the Jawaharlal Nehru University, New Delhi.