IIHMR University hosts Alumni Meet in Delhi on November 9
IIHMR University organised its alumni meet at Indian Habitat Centre, New Delhi on November 9, 2019. The conference was witnessed by 100 alumni followed by many dignitaries, such as Shikha Mehra, Founder & CEO, Mainchain Research and Consulting, Pankaj Gupta, President IIHMR U and S D Gupta, Chairman, IIHMR University.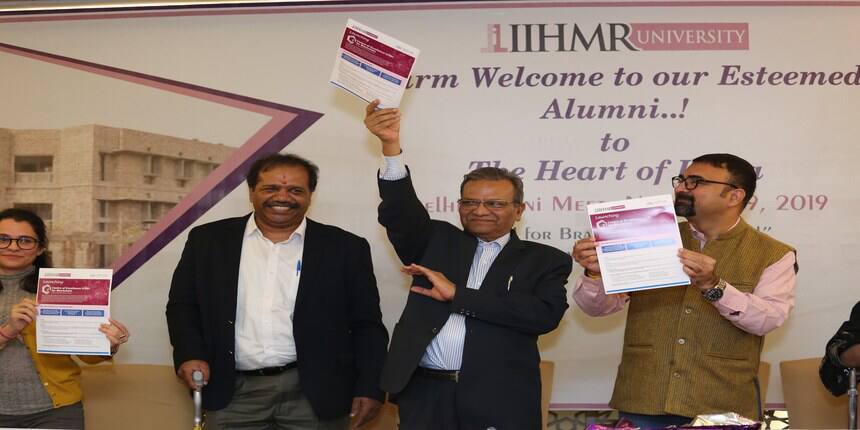 The meeting was held to bring all the former students together with an aim to rekindle memories. While sharing institutional advancement, alumni were touted for their contribution to their field of work. Settled in varied branches of healthcare, pharmaceutical industry, hospital management, and rural management, the former students talked about their achievements and challenges faced by them in their respective industries.
The former students were accompanied by their family members who were walked- through of the exciting life at IIHMR University. Students reconnecting their peers had a real blast from the past. Flood of memories hit the room when students interacted in person.
"I recall the days we started this path-breaking program in India. I did not know at that time what I know now. And now that I see the products, I feel overwhelmed with nostalgia. From the founding class to the 21st Batch, it is unbelievable how far we have come. I further urge the alumni to consider giving and sharing it whatever they have gained in terms of knowledge as it is the right time to do so," said S D Gupta, Chairman, IIHMR University.
IIHMR University, Jaipur Updates and Articles
Questions related to IIHMR University, Jaipur
Showing 39 out of 39 Questions