GIBS Business School, Bangalore- "Are Business Schools giving adequate importance to their Program Research?"
Global Institute of Business Studies, Bangalore focuses on how candidates nowadays getting practical about themselves being ready for the troublesome job market. Candidates holding a generic MBA course degree may not suffice the industry needs. The major focus is to question and find the answer to, Are Business Schools giving adequate importance to their Program Research? The only way MBA courses can retain their relevance is by incorporating some more human-centred initiatives. GIBS Bangalore discloses the initiatives that B-Schools around the world are taking to make the programme research more effective.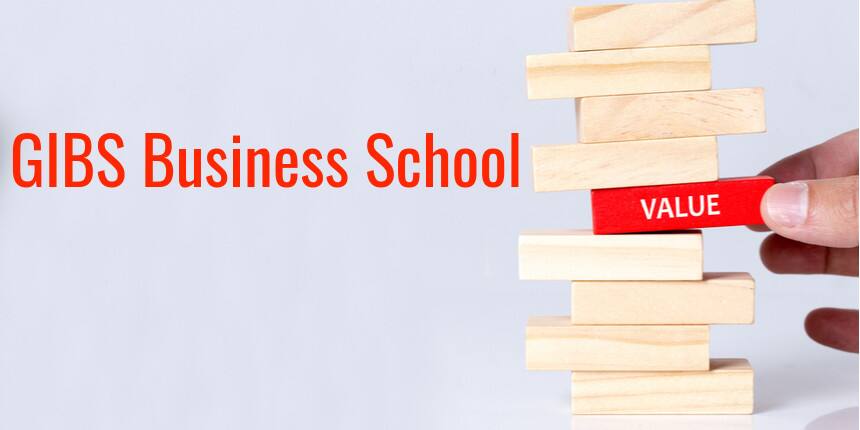 For Digital Learning
Business programs remain one of the most looked after majors both for undergraduates and postgraduates levels. But, the setting in which business schools operate has experienced a huge change, which makes it imperative for B-Schools to embrace different models and assessment methodologies to stay relevant. Worried about the difference between what is instructed to MBA course students and what organizations require from them after they graduate and are hired, educators and business pioneers have for some time, been asking schools not to discount the significance of preparing their understudies for this reality. The pattern towards more niche Master of Science degrees appears to be clear. M.Sc. specialisms could incorporate banking, marketing, finance, human resource administration, business analytics, and various others. The only way MBA course retain their relevance is by incorporating more human-centered initiatives.
Major Initiatives Taken by B-Schools
Action-oriented learning
Business model contests
Active alumni connections
Action-oriented learning:
As a part of the core curriculum, students take part in action learning that puts them in situations where they have to deal with international management and business cases. And in the present day, the impetus is also laid out on problems around corporate social responsibility. Through action-oriented learning, students also work on consulting projects with students from law, engineering and other streams bringing together different perspectives to deal with a common problem.
Business model contests
Students of B-Schools must participate in various case competitions, that is spearheaded by a student-led committee. These competitions from around the world are coordinated and participated in with the objective of accentuating one's industrial knowledge, analytical skills, presentation skills, and corporate exposure. Through these competitions, students also pave their way into jobs across organizations that are sponsoring these events.
Active alumni connections
In today's world, numerous B-Schools across the world have large alumni bases. This helps them in facilitating a number of events to connect the present students with successful and experienced ones through on-campus meet-ups, company treks and dinners across various cities. Whilst these pointers bring about pertinent changes in the approach, it is of paradigm importance for B-Schools to look at more concerning facets. Bureaucratic aspects that have persisted and plagued the field for years.
Does a business school truly need a selective pool of workforce that works with them for perpetuity? And should this workforce be full-time based at only one institution? Is it important for the workforce to be committed to just one school? Could the staff be shared among a few scholarly establishments? They are a costly asset, so why not share the expenses? This obviously reinstates that every professor must be willing to embrace research in their line of study. The idea of a steady system of the part-time workforce may improve scholastic execution, both in study and in research. Professors are expected to explore and deep-dive into their field further, to stay relevant. It might also be an ideal opportunity to promote a collaborative faculty. This could be through a part-time workforce that strings together various modules of a course to render the requisite information.
As of now, a lot of teaching happens in the classroom, where a teacher converses with the understudies and there is constrained or restricted exchange of thoughts. The classroom ought to be more of a meeting place filled with energy and dynamism. There have been changes towards this sort of setting, particularly across B-Schools offering MBA course, yet it does not suffice. In a viable 'meeting place' where there is a feeling of transparency, new ideas could be uninhibitedly exchanged, possibly profiting one's research. Thoughts could be 'tried' against existing suggestions, and against valid experiences and challenges.
Numerous academic institutions restrict their workforce from having a considerable amount of contribution: there is a bottom-up' command culture. To counter-balance, there must be a 'top-down' approach, to bring the best out of the faculty and the students. Pioneers and thought leaders may find it difficult to lead in a bottom-up style of approach, where both the students and the institution's management may not be receptive to an opinion or suggestion. It is absolutely worth thinking about why these adjustments in educational settings aren't happening any quicker.
GIBS Bangalore Updates and Articles
Questions related to GIBS Bangalore
Showing 50 out of 50 Questions