Facts about School of Petroleum Management
Facts about School of Petroleum Management - School of Petroleum Management is more than just a business school. It empowers one with skill sets which are functionally crucial to management of a business, a core function or a crucial project, while ingraining a tutored capability to self-learn in a continuity, to keep oneself professionally dynamic with changing world of business. The attempt is to zone in and enhance ones ability to absorb and assimilate management skills in an application oriented manner.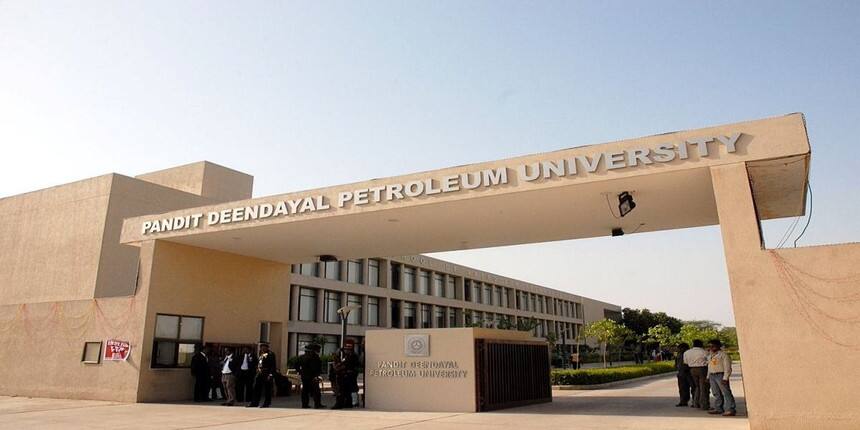 Teaching methods at SPM include lectures, seminars, case studies, role plays, group discussions, simulation exercises, business games, structured and unstructured group work as may be needed by a specific topic. The focus is on indulging students in learning and helping them to relate theories and concepts to business requirements of different industries. As an added advantage, the learning provided at School of Petroleum Management is not only restricted to the classroom but also through summer internship, field visits, independent study courses and constant interaction with industry stalwarts.
INNOVATIVE LEARNING
Learning at SPM is not just limited till academic. The curriculum is intellectually rigorous and challenging, but at the same time full of interaction and collaborative, with customized teaching methods for each class, from seminars, lectures and case studies to learning lab simulations, which help one experience what business situations are really like instead of focusing on theory.
LEADERSHIP DEVELOPMENT
SPM strives to achieve common goals of each student be it professional and value driven assertions. In fact, group assignments are specifically designed to drive home the point that the objectives of the team is more important than that of the self. You'll learn to lead and work in a team through leadership programmes and workshops and role playing that spans the two years on campus. Through the process one gains communication, interpersonal, and leadership skills which helps to integrate knowledge for action across the curriculum.
KNOWLEDGE FOR ACTION
SPM thrives on the idea of holistic and beyond the classroom and presents opportunities to apply valuable skills through teamwork, co-curricular activities, conferences, research, and club life. One of the key components is a summer internship engagement in a field of interest which could open up professional opportunities.
Final Campus Placement Summary 2018-20 Batch as on 28th January, 2020.
SPM PDPU follows the concept of cohort wise Final Campus Placements that helps in suitably matching the students' skill-set and career goals with the recruiters' expectations. The companies those visited SPM-PDPU Campus for Final Placements and selected students so far include HFFC, HDFC, Infosys, Accenture, Federal Bank, Reliance, KPMG, Torrent Gas, Torrent Power, TCS, Wipro Technologies, MRF, Synoptek, Sterlite Technologies, Evosys, Asian Paints, ICICI Bank, Nestlé, IndusInd Bank, 361° minds and Sabarmati Gas Limited (a JV of BPCL and GSPC Gas).
Companies have also offered lateral Placements at SPM. The highest salary offered this year is INR 14 Lakhs per annum and average salary is INR 7.02 Lakhs per annum so far. The illustrative list of profiles offered to the placed students includes:
Risk Advisory

Consulting

Relationship Management

Business Development

Marketing

Wealth Management

Credit Analyst

Business Analyst

Procurement Specialist

Contracts Management

Regulatory Affairs Specialist

Corporate Relationship etc.
A usual feature of the Campus Recruitment process, this year has been the addition of new companies including MNCs that have offered final placement offers to students'.
School of Petroleum Management, Pandit Deendayal Petroleum University, Gandhinagar Updates and Articles
PDPU School of Petroleum Management has released the admission...
09 Jan 2020
School of Petroleum Management, Pandit Deendayal Petroleum University, Gandhinagar