Bharat Varma's Experience at OP Jindal Global University
Bharat Varma has seven years of work experience in both India and abroad. He has worked with various clients like Siemens, Reliance, Cegelac, Qatar Gas, Metito, Exterran, etc. He discusses how the mentors of the university and extracurricular activities helped him develop a positive approach towards life. In his experience, Bharat says, " We all know that applying to the right MBA program can set you up for success in your career. One of the important points everyone should keep in mind is the program which you choose should align with your career goals. Coming to me I have 7 years of work experience in India and Abroad. I have worked with major clients like Siemens, Reliance, Cegelac, Qatar Gas, Metito, Exterran, etc. While I was working, I thought of doing an MBA as I don't want to restrict myself to be a functional manager. I want to be more like a General manager handling all the functional departments in an organization. It took 5-6 months whether I am going in the right path or not as we know doing MBA is time-consuming and this step will create an impact in my career ahead. The moment I decided to do an MBA I thought of applying for Foreign Universities and I gave my GMAT exam which is the basic requirement for admissions in MBA abroad. I have received few offers from HULT Business school, University of Pittsburgh, etc. and in INDIA I got offers from IPE, Symbiosis Institute of Operations Management, etc. Then suddenly I got to know OP JINDAL GLOBAL UNIVERSITY through my father's friend. He is a vice chancellor at ANDHRA UNIVERSITY. He has suggested me to try for this Jindal college too. To be frank I don't have any clue about this college and when I saw the college curriculum and the standard, I was surprised that within 8 years they have created an impact and then after my interview I decided to visit the college to see how's the atmosphere. After visiting the campus, I have finally decided to join the college and one of the main reasons is that so far, they have 8 schools and we can choose interdisciplinary subjects from any school to get the cross-cultural knowledge. My journey so far at JGBS is awesome. It made me focussed and result-oriented about life with the tasks professors give every day. They teach real and practical scenarios which are very important in this competitive world. Each and every student will be assigned with one mentor to discuss if he/ she is facing any difficulty in studies or in college."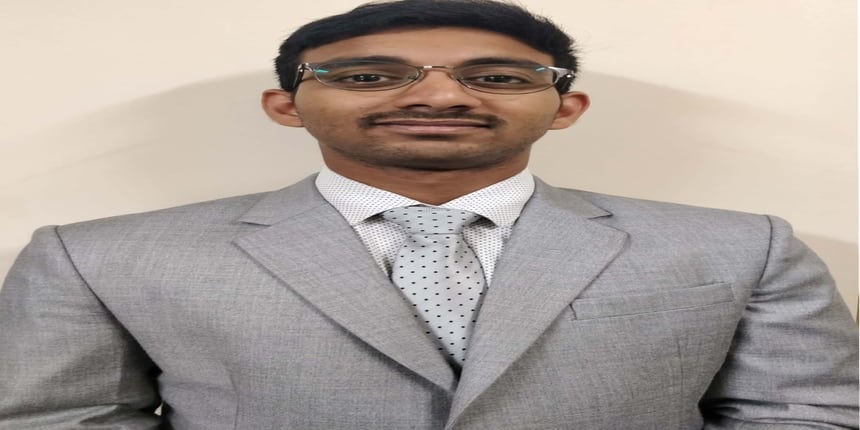 Initial Phase at OP Jindal Global University
During my 1st semester, I have been a part of case competition on Supply chain and Blockchain integration and secured 3rd ALL INDIA LEVEL competing with IIM's, IIT's, XLRI, etc. I have been a part of the JGU Cricket Team, and the Extracurricular activities helped me gain confidence and developed a more positive approach towards life as well.
The class size determines the type of experiences you have in a business school. In JINDAL we have a class size of 60- 80 max. In my batch, we have 75 Students out of which 27 experiences and have worked with almost all major companies. Whenever a task is given professors make sure that each group has at least 2 experience people in it to encourage new thoughts and guiding those in the right way.
Exchange Program at OP Jindal Global University
Another main reason to join this college is they have a great exchange program. They have a huge connect with International universities throughout the world. They offer both free and paid exchange program. In the course curriculum, there is one program- 'SME OUTREACH' where we need to go and visit SME's and make a report on that and give recommendations for their future growth too which is very good and I'm sure that no curriculum will follow this type of course.
OP Jindal Global University, Sonipat Updates and Articles
Questions related to OP Jindal Global University, Sonipat
Showing 1 out of 1 Questions