There's nowadays tremendous diversity in the nomenclature of degrees like MBA, PGDM, PGPM, Master's etc. There are multiple recognising, approving and accrediting authorities too. In this scenario, ascertaining the validity of the degree you are pursuing could be quite tricky. We present a set of issues that you must know as well as the opinion of AICTE Chairman, the regulator.

Q. If I join a PGDM programme, can I apply for PhD?
A. If the PGDM programme is certified as equivalent to MBA by AIU, then one is eligible to enrol for PhD in any university. Other alternatives are FPM (Fellow Programme in Management) offered by all leading IIM's and XLRI, says a faculty from a leading PGDM institute. Log on to http://goo.gl/N7wtcg for details of  institutions whose 2-year full-time Postgraduate Diploma in Management has been equated with MBA degree for purpose of higher education.

Q. Is there any possibility to get a direct admission in IIM's?
A. No, IIM do not have as such category to get direct admission. But apart from CAT, IIM's also take admission through GMAT for foreign nationals. The GMAT scores should not be older than two calendar years at the time of applying. A foreign/NRI applicant who is residing in India during the period of admission process will have to take the Common Admission Test (CAT). However, IIM's reserves the right to change the criteria at its discretion.

Q. Institutes such ISB, Hyderabad  offers only one-year programme. Are they valid in India?
A. No it is not valid in India for government jobs or higher education. For more details on approved institutes from AICTE, log on to http://www.aicte-india.org/misappmanagement.htm.

Q. I have a PGDM, can I sit for UGC-NET exam or go for doctoral studies?
A. Only those candidates who have secured at least 55% marks (without rounding off) in Master's Degree OR equivalent examination from universities and institutions recognised by UGC are eligible for UGC-NET. Candidates having postgraduate diploma/certificate awarded by Indian University/Institute or foreign degree/diploma/certificate awarded by the foreign University/Institute can also appear in the test and go for doctoral study if their diploma/degree/certificate is equivalent to the Master's degree of recognized Indian universities from Association of Indian Universities (AIU), New Delhi. The list of 2-year full-time PGDMs that have been equated with MBA degree for purpose of higher education can be seen in Association of Indian Universities' website (www.aiuweb.org/Evaluation/evaluation.asp).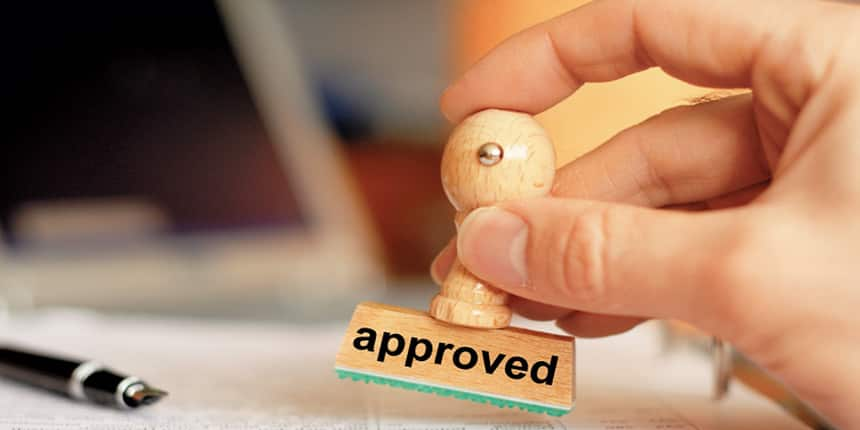 Prof.Nanda Gopal
Director, PSG Institute of Management

Accreditation helps institutes benchmark themselves globally. In general, accreditation looks at quality of faculty, infrastructure, learning and teaching processes, industrial and social relevance of the school.

Q. What is the difference between MBA & PGDM?
A. The Master's in Business Administration (MBA) is a degree course offered by the colleges affiliated to the universities while the PGDM is a diploma course offered by the institutes that are recognised by the All India Council for Technical Education (AICTE). Even the prestigious IIMs offer PGDM and not MBA as they are not part of any university. According to Dr. Seema Singh Zokarkar, "PGDM is offered by an autonomous institute wherein it should be approved by AICTE. Since institutes secure autonomy they design their own curriculum, which is based on contemporary/future industry requirements instead of following University syllabus which may be outdated." Even IIMs and XLRI's don't offer MBA degrees. They give only PGP Diploma or PGDM since they are autonomous and independent bodies. Typically if any PGDM is to be equivalent to MBA then the college offering the PGDM course must have accreditation from AIU (The Association of Indian Universities).

Q. How does accreditation help students?
A. Accreditation is the process of quality assurance whereby programmes in an approved institution is critically apprised to verify whether it meets the laid down norms and standards. Approval is based mainly on the minimum requirements of norms. In a typical B-School the norms are spelled out in terms of numbers required for basic infrastructure like land, building, number of books, journals, computers and software requirements. The faculty number and qualification is also prescribed. An institution which fulfils the norms laid down by the approving agency gets approved for the programme conducted by the institution. But the accreditation goes much beyond the norms. In most of the cases the accreditation is voluntary. It enables them to know the quality of their programmes and their advantages and disadvantages.

Q. Is part-time MBA, for nonprofessionals valid in India?
A. We have allowed part-time MBA programmes and they are not really part-time inductions, they conduct the entire academic programme but over a longer period and this is open to working professionals. Part-time MBA is for working professionals but for others we have allowed the institutes to start the programmes in second shift (starts around 3:00 p.m. and continues till evening). 


Dr. S. S. Mantha
Chairman, All India Council for Technical Education (AICTE)

Q. How can I check affiliation of the institute?
A. The regulating bodies do not affiliate the institutes, they approve the institutes. The affiliation is done by the respective university. The data of all the approved institutes is available on AICTE's website along with all kinds of details like the approved intake, total intake etc. Students can go to AICTE's website and check it. There is tab on MIS/Reports. Students can click on this to get the list of  approved and unapproved institutes And if they have any problems beyond that, they can always write to us.

Q. If an institute is affiliated, is it mandatory for it to get approval of AICTE?
A. AICTE approves the institutes up front. When an institute is being set up, AICTE first approves them on the basis of all the minimum regulatory requirements like infrastructure, if all of them are in place. Then the institution can approach the university to seek an affiliation. It is mandatory for the institutes to get approval from AICTE. The university departments have the mandate to start a programme up front, but AICTE would reserve the right to go and check and inspect if all the regulatory requirements are being fulfilled.