XIMB organizes Annual Business Conclave Mercatique 2018
Annual Busines Conclave 2018 at XIMB: The Annual Business Conclave of Xavier Institute of Management, Bhubaneswar titled "Mercatique 2018", took place on Sunday, August 5, 2018. Organised by MAXIM, the Marketing Association of XIMB, the theme for this year's conclave was "Marketing to the Post-Millennials". The conclave aimed at helping students in gaining new perspectives on existing and emerging market solutions.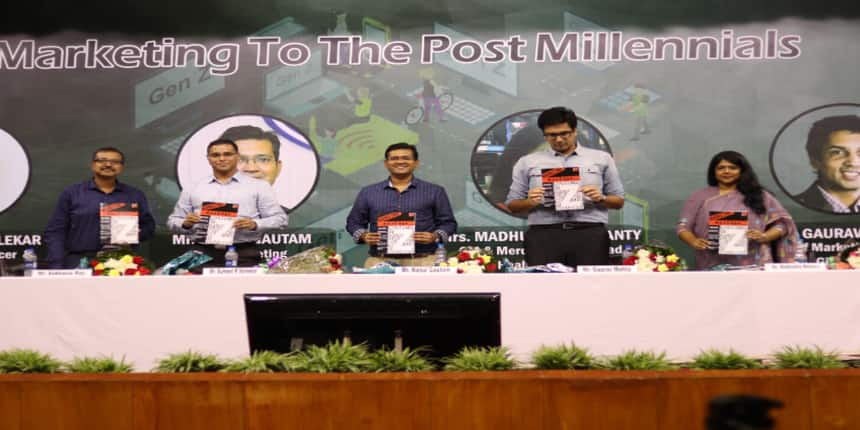 Among the speakers for the occasion, were eminent names such as Mr. Sumeet R. Verlekar (CMO & Global Marketer), Mr. Rahul Gautam (Vice President – Marketing, Ford India Pvt. Ltd.), Ms. Madhumita Mohanty (General Manager & Merchandising Head, Health & Glow), and Mr. Gaurav Mehta (Chief Marketing Officer, GirnarSoft). Prof. Subhasis Ray (Professor, XIMB) served as the moderator for 'Mercatique 2018'.
The opening address was delivered by Mr. Sumeet who elucidated on how the post-millennials stand out and the factors that should be considered when marketing to them. "Gen Z is extremely tech-inclined and has a low attention timespan. They need short, snack-able content which is less focused on data and more on visuals," he said. He concluded with a short note on what it takes to appeal to Generation Z.
The next speaker, Mr. Rahul, shared his personal experience of being a father to Generation Z kids which has made him realize the tremendous number of changes that will be seen in the future. He explained how the current generation values self-education. He also laid emphasis on how they are all set to start their own venture rather than submit to the status quo. He illustrated with examples of Ford on how it designed its ad campaign for this mobile-first generation. In his conclusion, Mr. Rahul stressed on the importance of psychology in marketing.
The third speaker of the day, Ms. Madhumita, dived into how this generation can multitask effortlessly. She outlined the differences in priorities and values of this generation from the previous ones. She spoke about how social media influencers are now preferred to celebrities as far as endorsements are concerned. In her closing statement, she explained how emerging brands like Wow Shampoo and Hooda Beauty have designed their product and content based on customer feedback, and how that has led to their success.
Mr. Gaurav Mehta was the final speaker of the day. He started by explaining the marketing jargon "MECE" – Mutually Exclusive Collectively Exhausting. He stressed the importance of understanding the cultural values of customers, and went on to explain how Generation Z is good at figuring out their life priorities. He concluded with how this generation is homeward bound.
The enriching and insightful speeches were followed by a Q&A session with the guest speakers. The speakers answered thoughtful and challenging questions posed by the students during the interaction. Prof. Subhasis Ray then shared his insights and learning with the audience. This was followed by the launch of MAXIM's marketing magazine – "MaxEdge". The event came to a conclusion with a vote of thanks delivered by Mr. Gaurav Seth, Shadow Member, MAXIM.
XIMB Updates and Articles
Questions related to XIMB
Showing 152 out of 152 Questions