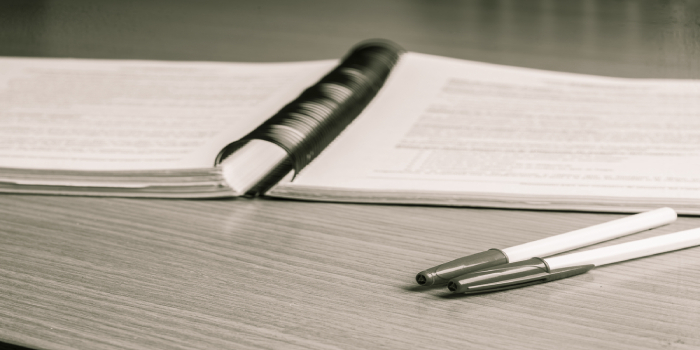 XAT Syllabus 2019 – Management aspirants who are planning to appear for the exam must know the complete syllabus of XAT 2019. As there is no official XAT syllabus prescribed by XLRI Jamshedpur, the conducting body of the exam, an estimated XAT 2019 syllabus has been provided on the basis of previous years' question papers and exam pattern. XAT exam is majorly divided into four sections, namely, Verbal & Logical Ability, Decision Making, Quantitative Ability & Data Interpretation, and General Knowledge. Candidates must know about the topics covered under these sections. This article covers the XAT syllabus 2019 revealing all the major topics in four sections. Read the article to know the entire XAT 2019 syllabus in detail and other relevant information.
Latest: XAT 2019 Application Form Available now. 
XAT 2019 Exam Pattern - Before knowing the detailed syllabus, let's have a look at the XAT exam pattern which usually remains more or less similar every year. The pattern has been revised for XAT 2019. Until XAT 2018, candidates had five sub-sections divided into two parts; however, now it will have only four sections, namely
XAT Sample Paper
Download Free Sample Paper for XAT
Download Now
Verbal and Logical Ability (VA & LR)
Decision Making (DM)
Quantitative Ability and Data Interpretation (QA & DI)
General Knowledge (GK)
Marking Scheme - Each correct answer will get one mark and 1/4th (0.25 marks) will be deducted for every incorrect answer. There is negative marking for unattempted questions as well. After 12 unattempted questions, there would be a negative marking of 0.05 marks for each unattempted question.
To fill XAT 2019 Application form - Click here Or Apply from the window given below:
XAT Syllabus 2019 – Section wise
Now, let's know the syllabus of XAT 2019 in detail given below:
XAT Syllabus for Verbal & Logical Ability (VA & LR)
Reading Comprehension
Fill in the blanks
Pronunciation
Para Jumble
Para Completion
Vocabulary
Sentence correction
Grammar
Critical Reasoning/Inference
Analogy based on vocabulary
Paragraph Formation Questions
Cloze test
Poem, etc.
XAT Syllabus for Decision Making (DM)
Analytical Reasoning
Arithmetic
Situational etc.
XAT Syllabus for Quantitative Ability and Data Interpretation (QA & DI)
Arithmetic-
Equations
Time & Distance
Time & Work
Percentage
Profit & Loss etc.
Algebra-
Polynomials
Numbers
Progressions
Probability
Geometry
Mensuration
Venn Diagram
Trigonometry
Functions & Graphs
Permutation & Combination etc.
Data Analysis & Interpretation-
Data Sufficiency
Table
Bar Charts
Scatter plots, etc.
XAT Syllabus for GK/Current Affairs
GK-
History
Culture
National Capital
Currency
Important Dates
Invention
Books & Authors
Films
Geography
Personalities
Business
Science, etc.
Current Affairs-
Economics
Film & Television
Ecosystem & Diversity
Politics
Sports
National Issues, etc.
The notification for XAT 2019 released on August 14; the XAT 2019 online application form was available from August 20, 2018 and the last date to apply without late fee is not over. However, as per the important dates of XAT 2019, candidates who have not registered can still do so by paying a late fee along with the form submission latest by December 9, 2018. The XAT 2019 admit card will be available for download from December 20, 2018. XAT 2019 will be conducted on Sunday, January 6, 2018, in 46 cities across India and two international cities. Around 90,000 candidates appear for the test every year for admission in 150 B-schools across India.