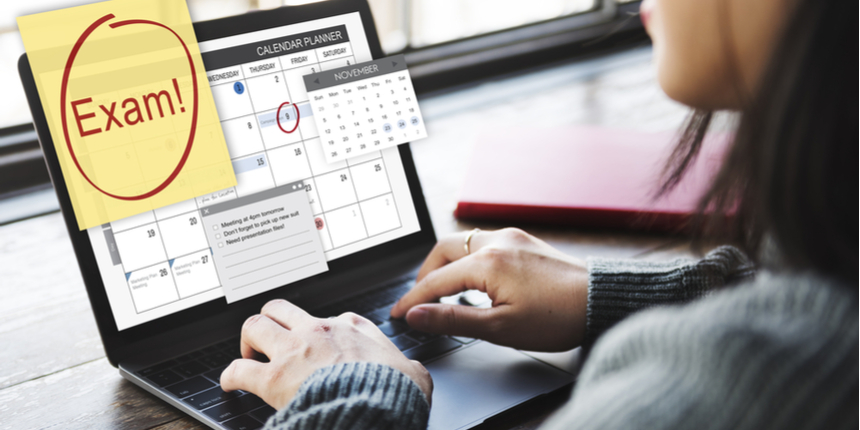 XAT Preparation Timetable - A war without a strategy is the slowest route to victory. Similarly, in this battle of XAT preparation, one needs a game plan which we call as 'XAT preparation strategy.' The foremost step to formulate the XAT preparation strategy begins with the time left in hand to combat the volume of XAT syllabus. Hence, considering the timelines of XAT 2019 exam, Careers360 brings forth a one-stop solution for those seeking an answer to the question, 'how to create XAT preparation timetable.'
MBA/PGDM Admissions Open 2019
IFIM Business School
As per the important dates, XAT 2019 will be conducted on January 6, 2019, and the preparations must be full-swing by now. But there is also a fraction of aspirants who would have delayed their preparation. The third group of aspirants must be focusing on their CAT preparation first and keeping XAT on the backbench for the time being. To cater to all categories of XAT aspirants, this article will explain the important guidelines of XAT preparation timetable and will also enlist some useful exam tips for XAT. 
XAT Sample Paper
Download Free Sample Paper for XAT
Download Now
Why is XAT Preparation Time Table required?
Around 90,000 students appear for the exam every year to secure admission in 150 top B-schools across the country. This clearly depicts the level of competition that XAT offers. To secure admission in the top B-schools of XAT, it is a must to score a high percentile in the exam. This is possible with a pre-planned and well-devised preparation Timetable for XAT. The XAT Timetable must include the aspirant's daily activities, weekend study plan, how to manage time effectively, and other factors with play a vital role in successfully cracking the exam. 
As per the exam pattern of XAT 2019, the exam will have four sections, namely Verbal and Logical Ability (VA & LR), Decision Making (DM), Quantitative Aptitude and Data Interpretation (QA & DI) and General Knowledge (GK).
Things to include in XAT Preparation Time Table
Now, let's begin with the XAT Time Table. With timelines in place during the initial phase, one can get a headstart with a preparation plan in place. You can set your Time Table as per your daily schedule but here are the things that you should include in it:
How many hours to study in a day?
First and foremost, one must figure out if they wish to take the coaching route or opt for self-study. The study pattern of an individual would be substantially affected by this decision. Also, they must decide if they are an early morning bird or a night owl. They must pick the time of the day during which they are most comfortable and their focus is at its maximum. Ideally, two to three hours of dedicated studies during weekdays (for working professionals) and eight to 10 hours of study during weekends would suffice. 
Make it a point to take small breaks between the study sessions and do some activities of interest. It keeps the mind fresh and makes one ready for the next session of study.
How to utilise time more effectively?
Making the best of time is the best thing one can do to keep their preparation on track. What must be done to utilise time effectively if they are -
Working professional – It is certainly a tedious task to take out time to prepare for an exam like XAT when one is working full-time. 
Akash Senapati, while working in the profession of content writing, made it to XIM Bhubaneswar after cracking XAT 2018 with 91.4 percentile. He shares, " I am not a morning person, so I had to schedule most of my studies after the midnight hours. Usually, I solved quantitative aptitude in the night as I found the silence to be quite helpful. During the daytime, I solved reading comprehensions and grammar. I didn't adhere to a strict timeline, so I had to change my timetable every alternate week. I would suggest working on your weak sections either in the early morning or late at night, as these are only parts of the day with the least distractions."
b. Student – College students preparing for XAT can do wonders with their time. It's quite understandable that preparing for MBA entrance exams can be slightly difficult while trying to cope up with college exams and assignments. They can try solving the sectional tests on weekdays and full-length mock tests on weekends.
Aditi Srivastava, XAT 2018 topper, is a perfect example of someone who balanced her preparation impressively with her regular course studies. She says, "I was in my last year of college and my semester exams were scheduled for late December, so I had to manage and finish all my syllabus within one month that is late November to December. It was a bit hard but with the help of my classmates and teachers, I managed to pull it off by studying around six to seven hours a day." She is now pursuing her PGDM in HRM at none other than XLRI Jamshedpur.
c. Preparing full-time – Candidates belonging to this category hold an incredible advantage over the other two group of aspirants. They can either join a coaching institute to get professional guidance or practice themselves through self-study or join weekend coaching to keep reviewing their performance. 


How to kickstart preparation the right way
Basics First - Having a solid hold on the fundamental concepts is the biggest asset any XAT aspirant can have. While CAT and XAT involve more or less the same concepts with the exception of the General Awareness section in XAT, one must not skip building on the fundamentals of each topic as these will be the solid rock upon which their preparation will rest. With the help of strong basics, you can solve even the toughest of questions in XAT question paper without any difficulty. Make sure you have the best books and study material for XAT in place so that all that you require for studying is by your side. 
XAT topper Akash enunciates, "At first, I started to lay down a strong foundation by spending a lot of hours on clearing my basics. It might sound like an adage, but a strong foundation stops a skyscraper from crumbling down."
How to give your preparation professional approach?
Says Isha Parasramka, who secured 93.3 percentile in XAT 2018 to finally make her way through XIM Bhubaneswar, "Self-study requires a person to be more dedicated and sincere whereas joining a coaching centre gives you an extensive platform for clearing your doubts and concepts. Even if one joins a centre, he needs to understand his strengths and weaknesses when it comes to intangible aspects like concentration, dedication, and patience. However, we can't deny that joining a good coaching centre gives one an edge as you have faculty guidance, a time structure and study materials readily available. The student just has to get on with the work from here. Also, if they think they are more comfortable studying on their own, my suggestion would be to join the online series of a good institute and then practice as many mocks you can!"
Mock tests to boost it all the way
Isha Parasramka stresses the importance of mock tests for XAT, "One should take as many mock tests as possible because the practice is the key to such exams. You should know your strengths, weaknesses, strategy, and tricks properly. You should get accustomed to every aspect of the process and nothing should seem alien. They tell you how much you can improve. I found it to be the essential tool in my preparation process. You can take the first mock before starting your preparation to assess your current level at that time. After that, you can take a mock every two weeks for the first two months. Then increase the frequency to once a week and then to every other day in the week."


No new topic one month before the exam
It's advisable by exam toppers and experts that you should not start any new topic while the exam is just one month away. Instead of that, aspirants should work on the topics you already know and reach an expert level in those topics before the actual exam. It will improve your accuracy in the exam. If they start a new topic, they may or may not reach a level where they can solve the questions related to that topic. It will eventually consume your valuable time in the actual exam.
Says XAT 2018 topper, Kriti Sinha whose hard work and consistent efforts led to her admission in XIM Bhubaneswar, "In the last month, make sure you are doing nothing but giving as many mocks as you can, together with analysing them and improving upon them. There is never a last-minute strategy to be undertaken. Just remain calm and relaxed. Give your best and the rest will follow!"
Don't forget to relax
The most important thing to include in the Time Table is 'Relax'. Preparing for an exam like XAT is a stressful job. Candidates should relax their mind and body during the preparation and especially one week before the exam. Undue pressure can lower the performance on the exam day. 
To conclude, there is no specific XAT preparation time-table to prepare for the exam. Make your own Time Table as per your schedule and convenience and include the things mentioned above. It is a good idea to borrow tactics from Toppers' experiences who explain how to prepare for XAT.
The Xavier Aptitude Test (XAT) is probably the second most important and competitive MBA entrance exam after CAT. While SNAP and NMAT compete closely with XAT in terms of the number of test-takers, but the fact that  XLRI Jamshedpur (which is in the top five management institutes in the country), SPJIMR Mumbai, IIFM Bhopal and other top B-schools which accept XAT score, conduct admissions only on the basis of XAT, make this exam a coveted exam to crack.