Where student talent is in sync with industry needs
Prof. Dheeraj Sharma, Director, IIM Rohtak, speaks to Ranjini Basu on some of the major issues that confront B-School aspirants…
Q. What are the key challenges that management education faces today? How do you plan to meet those challenges?
A. Management education faces challenge from redundancies in curriculum. I believe that we need to have continuous process of ameliorating the curriculum in line with the industry needs. Another issue is scaling up of the top management institutes. Scaling up will create more opportunities to innovate and experiment. I hope that we can have more frequent interactions between management institutions, industry and government to continuously revamp the curriculum and scale up the institution for greater overall impact.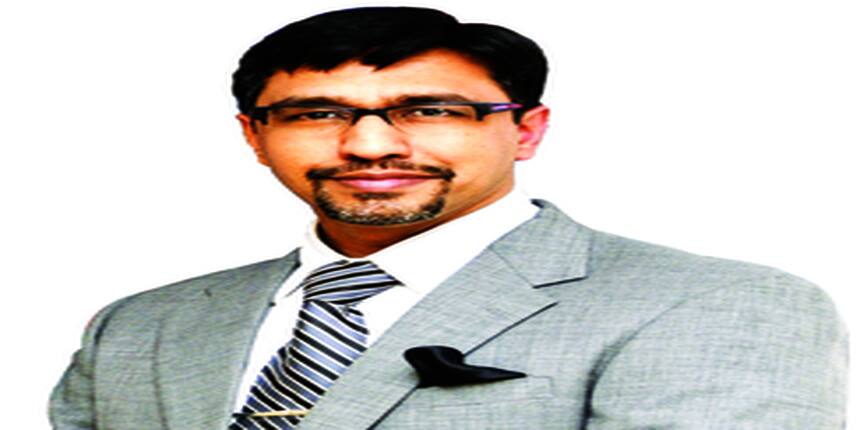 Q. Engineering graduates corner most of the management seats. Do you have any special criteria for those from other  backgrounds?
A. As per IIM Rohtak  admission policy, final selection score also gives weightage to the diversity of the aspirant's profile. So, non-engineering students are encouraged and aided to enhance diversity at IIM Rohtak.  
Q. There is a lot or criticism about lack of industry-academia sync at management schools. How is it at your institute?
A. As a part of the curriculum, industry exposure is integral to students. Students have been facilitated with management summits, leadership lecture series, workshops, live projects and certification programs which include participation from reputed organisations. Institute invites senior corporate leaders to visit IIM Rohtak to share their experiences, expertise, opinions and ideas with students and faculty members. 
In the academic year 2017-18, at least 62 guests from senior positions with organisations like P & G, Deloitte, Microsoft, Lowe Lintas, BCG, Samsung and many others participated in the management summits, leadership lectures series and various other events throughout the year. 
Q. How do you prepare your students for the placement process?
A. Students undergo well-developed and up-to-date course work in two years through case-based pedagogy. Several term projects and live projects are integral part of the course curriculum to provide students with an insight into current global trends and future business opportunities. We have activities to bridge the gap between industry and academe such as management summits, leadership lecture workshops, certificate programmes etc. Multiple simulation games allow students to develop superior decision making using industry data thereby making them attuned to challenges of corporate world. We have specialized workshops for communications to create business managers who are excellent in not just analysis but also in articulation. 
Q. How has been the placement trend last year ? 
A. We successfully completed 100 percent placements last year with several international offers. The institute witnessed 16 percent increase in the highest salary offered, which is Rs.30 lakhs per annum. At least 15 percent of the students were offered PPO/PPIs as a result of summer placements. This was due to the diversified pool of student talent at our institute that catered to the wide range of profiles required by industry and efforts of our placement team. We received excellent response from the industry, with many top analytics, financial and marketing job roles. This year, we witnessed 75 percent increase in the participation of new companies which is a first in our history.