Expert Column: Colleges should focus not only on educating, but holistic growth of students, says Prof Dwarika Prasad, Dean, Faculty of Business, Flame University
The industry expects job-ready candidates or at least those who can be moulded to suit their needs and contribute to its growth. What are the institutions doing to live up to these expectations? Prof. Dwarika Prasad Uniyal, Dean at Faculty of Business, Flame University answers this question in his column.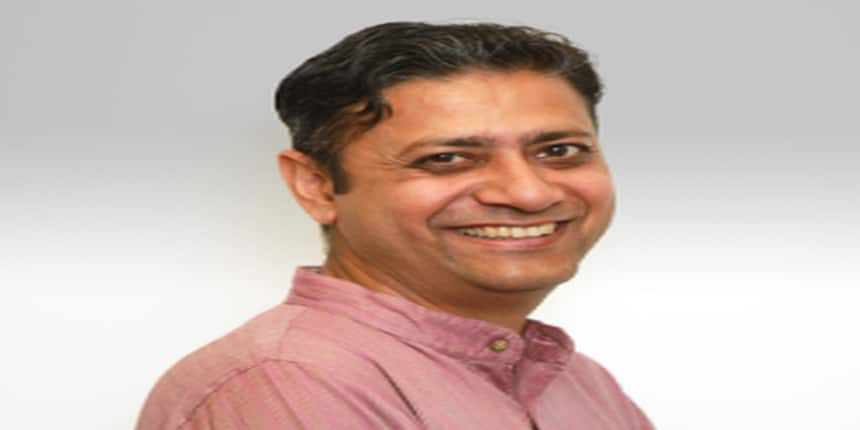 Read this column as he solves the riddle of how institutions can tackle the challenge of making their students industry-ready to meet the growing demands of the recruiters. 
Employment and education go hand in hand in India and probably across the globe. We go to colleges primarily not for education, but for the employment eligibility one gets after graduation. And hence, education institutes have come up with a provision called 'Placement Cell'. This cell or centre gets the recruiters to the campus who provide employment to fresh graduates and at the same time grooms and trains the students for the professional culture with help of academic leaders. 
This is apart from regular college syllabus. So now, the students have job letters in their hand even before the degree. Campus mass recruiting was common in engineering colleges, however, lately for management schools too, this has become a common practice. Things are working in favour of the students and things are getting better every year. However, recruiters are facing a challenge regarding the skill acquisition of students in recent times. 
Recruiters have become more selective and demanding due to the challenges they face after recruiting a new bee straight from the college. 
What do the recruiters look for?
In India most of the schools give fresher's course where students take it without prior industry experience. The executive courses also run, however, they are purely taken by working professionals for résumé enhancement or appraisals in current job. 
The recruiters have started looking for a more confident and trained individual who has good domain knowledge and awareness of market and industry environment. If not trained, they look for someone who is close to trained or trainable and who would mould him/herself in the industry in a shorter span. A positive attitude and smart presentation of self makes the first impression. Of course, how well articulation of thoughts is done by the student is gauged by the conversation that happens in the personal interview round. 
Changing learning conditions
To meet these industrial demands, educational institutes are all in line getting their students market-ready as much as possible and are changing learning conditions from books to boardrooms. To be a successful executive it is very important to have personality and qualities of one. 
Educational institutes via placement cells focus on personality development which includes trainings on soft skills, leadership skills, confidence building, body language, being a team player, and more. The students are exposed to industry and career destinations besides grooming them for group discussions and personal interview rounds. They provide them with opportunity of internship programmes in companies for a stipulated time to get a feel of the real work life scenario. Here, it depends on students how he/she uses this opportunity for self-learning and how takeaways are utilised for professional as well as personal growth. 
Corporate tie-up
Mostly, all the educational institutes will have tie-ups with corporates who would absorb their students after graduating. Around 40 –70 companies visit the campus of a reputed and well-connected college/university every year. And the ratio of around 75-90 percent of student population in such cases is selected on merit basis by the campus recruiters. Rest of the percentage undergoes a course correction training.
Short-term placement plans usually remain engaging with the reputed campus recruiters to consider graduating batches as well as strengthen relationships with the recruiters. Creating active students body for learning and development is always on the immediate to do list.
Long term plans include the very basic human instinct of survival, in future recruiters which will have plethora of choices and placement cells keep striving to ensure delivery of desired product that fit the market needs. 
Holistic development of students
The colleges should focus not only educating a person on a certain aspect but should work on holistic growth of the individual to face any real life situation professional or personal.
Students should be kept extremely close to the real industry they will be working with after graduating and OJT (On job training) needs to be always encouraged. OJT not only trains and teaches about the job but also helps the individual to think one step ahead.
Futuristic approach 
Theory can't be neglected and has to be given its due. Historic data needs to be used as a reference or for case studies. One needs to be more futuristic in his/her approach where innovation will bridge gaps. However, this activity cannot see day light if the students are not rigorous and open towards learning and are adaptive in nature. One needs to be observant and hear the unsaid while around professionals. It has been observed once a student graduates he/she blocks himself/herself from new knowledge.
An open mind and an optimistic approach will take us to innovative ideas helpful in above average outputs; research plays a vital instrument in foreseeing the changes happening to any industry and also dealing with it. It helps one to cope up in situation arising because of changes. Research hence becomes also a tool not only in keeping up with the market but also create opportunities to rise and become business leaders.