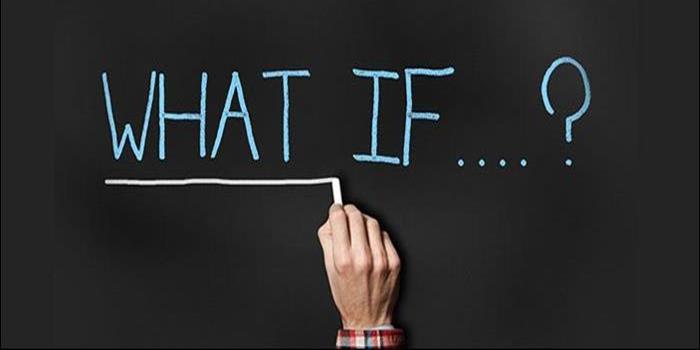 What if my CAT percentile is between 80 and 90? - CAT percentile between 80 to 90 can be a tricky situation. While you get optimistic to see yourself placed in the top range of CAT takers, the reality check of not being able to make it to the old IIMs also strikes soon. Since the old IIMs or IIM BLACKIS exhaust the shortlist by 98-100 percentile, there is hardly any chance for CAT takers securing 80 to 90 percentile to get a call from old IIMs. Despite performing well in CAT, you suddenly realise that you are not good enough for your dream destinations to spend next two years. But rather than losing hope, you should look at the brighter side that there are several top B-schools in the range of 80 to 90 percentile, including the new IIMs.

Latest: CAT 2018 Result Announced
MBA/PGDM Admissions Open 2019
SOIL School of Inspired leadership
CAT Pathfinder
Know your call chances for Admissions
Use Now
What if my CAT percentile is between 80 and 90?
In the previous article of the series, we had given you the admission options for 90 percentile and above. This article brings to you the list of top B-schools you can apply for if your CAT 2018 percentile is between 80 and 90.
Here we have classified your percentile range in two stages, 80 to 85 percentile and 86 to 90 percentile. The following tables bring to you the B-schools in the ranges mentioned above along with their CAT 2018 cutoff percentiles. The institutes mentioned in the lists below are within top 25-30 according to the Careers360 B-School Ranking.
Case 1 – 80 to 85 Percentile
Case 2 – 86 to 90 Percentile
What Next?
While the application window of many above mentioned institutes has been closed now, there are many others whose application process is still going on. Apply to the institutes whose cutoff matches your percentile and wait for the shortlist result to come out. The next step after getting shortlisted by one or more of the above-listed B-schools is to prepare for the Group Discussion (GD) and Personal Interview rounds.
Check the selection process and criteria: Unlike the IIMs or top B-schools which are evading the GD rounds, it is very much prevalent in the above-mentioned institutes. Hence, if you have ignored preparing for this, it is high time that you start the preparation for GD. You must also check the other factors of the admission criteria such as weightages assigned to the candidate profile. Along with that, also prepare for Writing Ability Test (WAT) and Personal Interview (PI) rounds.
Specialised MBA programmes: If you have appeared for the specialised MBA entrance exams like  MICAT or IRMASAT, and have confidence in cracking the test, you can also consider getting into the specialised MBA programmes like Post Graduate Programme in Rural Management (IRMA). Incidentally, the primary eligibility criterion for IRMA is to appear for CAT.
Also Read
Which B-schools can I get if my CAT percentile is between 90 and 100?
Which B-schools will you get based on your percentile?