What if I couldn't crack CAT or XAT? What are the chances of MBA admission?
Every year, lakhs of students who wish to pursue management studies appear for top entrance exams like CAT and XAT. The most common query after the exams is: "I could manage to score 50 or 60 or 70 percentile in CAT or XAT. Do I have any chance of getting into any top B-School?" Chances are dim. So, what's your Plan-B? What should be your next step if you couldn't crack CAT or XAT?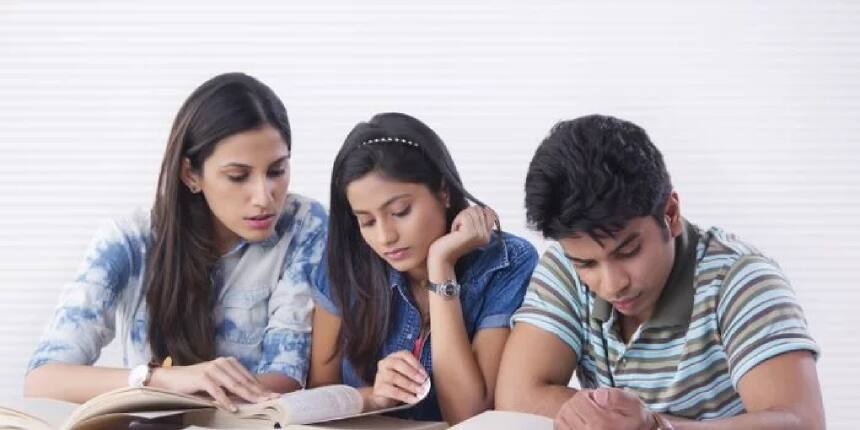 Careers360 brings to you answers to frequently asked questions on what if you are not able to crack CAT 2018 or XAT 2019. There are many renowned B-schools which give lesser weightage to CAT score. They consider other factors such as Personal Interview, Past Academic Performance, Group Discussion or Written Ability Test (WAT). Many of them also have own entrance exams.
Here are some of the common queries and their answers on what if you couldn't crack CAT or XAT:
Q. I have secured less than 90 percentile. Is there any chance to get calls from a decent B-School?
A. Yes, there are several B-schools whose CAT cutoff or XAT cutoff is less than 90 percentile. The following table brings to your cutoff wise institutes.
B-schools to apply with less than 90 percentile
Q. My percentile is low but my profile is strong in terms of work experience and extracurricular activities. Is there any B-School which gives weight-age to profile while short-listing candidates?
A. There are several B-schools which give importance to candidates' profile along with the percentile secured by them. Take for instance, Great Lakes Institute of Management. Shalu Dua, Manager – Admissions, Great Lakes Institutes of Management, Chennai says, "We consider the complete profile, so while the test scores are important, we emphasize more on selecting well-rounded candidates with a strong overall track record."
Dr. VS Pai, Director, Kirloskar Institute of Advanced Management Studies, Harihar mentions, "KIAMS does a profile-based selection. If you score more than 50 percentile in CAT with good academic records, you can expect to receive a call from us."
Q. I have secured very low percentile in CAT and XAT, but I don't want to lose a year. What's the way out?
A. You can appear for MBA entrance exams that are conducted multiple times in a year. Some of them are:
Management Aptitude Test (MAT): This is a national level MBA entrance test. The exam is conducted in February, May, September and December by the All India Management Association (AIMA). MAT score is accepted by more than 600 B-Schools.
AIMS Test for Management Admission (ATMA): Conducted by AIMA, the exam is held in February, May, July and August. At least 59 B-Schools accept ATMA February 2018 scheduled on February 25.
Graduate Management Admission Test (GMAT): You can go for the international test conducted by the Graduate Management Admission Council (GMAC) for admission to around 2,000 B-Schools across 82 countries.
Q. What are the top state-level exams whose scores are accepted by good B-Schools?
A. Major state-level MBA entrance exams are held from March to May. The exams you may appear are:
Maharashtra Common Entrance Test (MAH CET): This is a computer-based objective type test conducted by Directorate of Technical Education, Maharashtra. It offers around 40,000 seats across 500 B-Schools in Maharashtra. Approximately, 80,000 candidates appear for the exam every year. MAH CET 2018 will be held on March 10 and 11.
Andhra Pradesh Integrated Common Entrance Test (APICET): As the name suggests, APICET is for admission to management programmes of the state. The exam is conducted by Andhra Pradesh State Council for Higher Education. Around 70,000 candidates appear for the test every year. It offers more than 40,000 seats in over 400 colleges.
Telangana State Integrated Common Entrance Test (TSICET): The test is conducted by Telangana State Council for Higher Education. It offers more than 21,000 seats.
Uttar Pradesh State Entrance Exam MBA for MBA (UPSEE MBA): This exam is conducted by Dr. APJ Abdul Kalam Technical University, Uttar Pradesh in the month of May. Around 350 B-schools across Uttar Pradesh accept UPSEE MBA scores.
Q. I did not prepare properly for CAT and XAT. I am planning to appear next year with better preparation. What is your advice?
A. If you're not able to get a decent college with your score or you specifically want to study in a top management school, the last best idea is to re-appear for CAT or XAT. A few points you need to consider while preparing for top management entrance exams for a second time are:
Be more specific in your preparation this time

Focus on the points where you lacked last time

Take as many mocks as you can

Opt for online test series or get associated with any MBA coaching institute for test series
This year, Vishal Bohra topped CAT exam by securing 100 percentile in his third attempt and Shubham Abrol secured 99.78 in his second attempt. So it's quite evident that you need not hit the bull's eye on the first attempt. If you are confident and prepare better, you can certainly crack CAT and XAT.
Also Read
What if my CAT percentile is between 80 and 90? Do I have any chance at top B-schools?
What are my MBA admission chances with 70-80 percentile in CAT?
Questions related to CAT
Showing 9065 out of 9065 Questions