'We study recruiting organisations well before initiating collaboration with them,' says Dr. Prabina Rajib, Dean of VGSoM, IIT Kharagpur


Dr. Prabina Rajib, Dean of VGSoM, IIT Kharagpur, talks to Careers360 about the widening gap between the curriculum and industry requirements and more. In this interview, Dr. Prabina also speaks on improving the recruitment prospects. Read the complete interview with Dr. Prabina here.
Interview-
Careers360: What are the challenges faced by the management education academia and what are the ways to cope with them?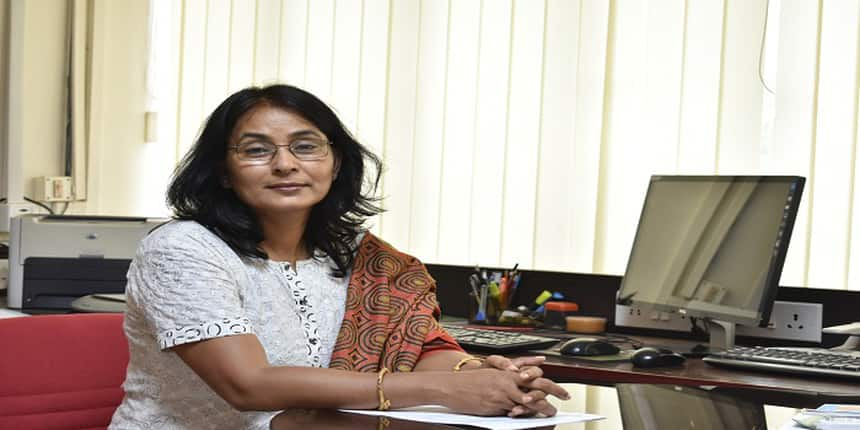 Dr. Prabina: As new frontiers open up in each management vertical, development of teaching materials like case studies, book chapters are not able to keep pace. A close interaction with industry experts, feedback from alumni and industry experience of faculty would be of help in fulfilling these requirements and thereby bridging the gap. We, at VGSoM, have already taken a few initiatives by continuously introducing new elective subjects keeping in mind the shifting needs and practices of the industry. We are increasingly using technology for content delivery.
Careers360: What are the areas where you think the industry could be more forthcoming towards enhancing the collaboration processes?
Dr. Prabina: We have a vibrant industry-academia partnership. We have weekly or bi-weekly lectures by industry stalwarts, from which students get a rich learning. We regularly invite industry experts as adjunct faculty members to be associated with one or two subjects offered to MBA students. These adjunct faculty members bring vast experience and domain-specific expertise to these subjects. Our students undertake live projects from the industry with mentorship from faculty and industry personnel.
Our students participate in competitions such as Titan Elevate, CFA Research Challenge, Bloomberg Market Concept, Deloitte Maverick, EY Knowledge Quiz etc. These competitions give opportunities to students to learn from the peer group and increase visibility in the corporate world.
Industry-academia collaboration can be enhanced through CSR activities of organizations. This will not only benefit the companies but the students can also appreciate the importance of meaningfully contributing to society to help them develop their personality.
Careers360: In the past the recruiters have withdrawn their offers just before the joining dates. What steps have you taken in order to avoid such a situation in the future?
Dr. Prabina: We believe the only way to pre-empt such situations is to study the recruiting organizations well before initiating collaboration with them. This includes studying their current performance, whether they are a growing tide or a sailing ship, how have their recruitment trends with other colleges been in the past two years, whether they are on the verge of an organizational restructuring, merger or acquisition. We also make it a point not to engage with start-ups less than three years old.
Careers360: What are some of the major academic plans for the next few years?
Dr. Prabina: Considering the industry requirements in the field of analytics, we have included new electives in the domain. We have organized a few workshops/short courses for our students. In fact, recently we concluded a 2-day workshop on "Digital Marketing" organised by a leading Indian company. While aiming at the organic growth of the programmes, we are also putting in a phased expansion programme. We are also focussing on increased corporate engagements via events like Leadership Summit, HR Conclave, Guest Lectures and Alumni Mentorship.