We see B-School graduates as potential leaders
France-based Capgemini SA is engaged in the provision of consulting, outsourcing, technology and local professional services. Anil Jalali, Chief Human Resources Officer, speaks to Rajaram Sukumar on the job scope for management graduates…


Q. Could you give a brief profile of your company?
A. A global leader in consulting, technology services and digital transformation, Capgemini is at the forefront of innovation to address the entire breadth of clients' opportunities in the evolving world of cloud, digital and platforms. Building on its strong 50-year heritage and deep industry-specific expertise, Capgemini enables organizations to realize their business ambitions through an array of services from strategy to operations. It is a multicultural company of 200,000 team members in over 40 countries.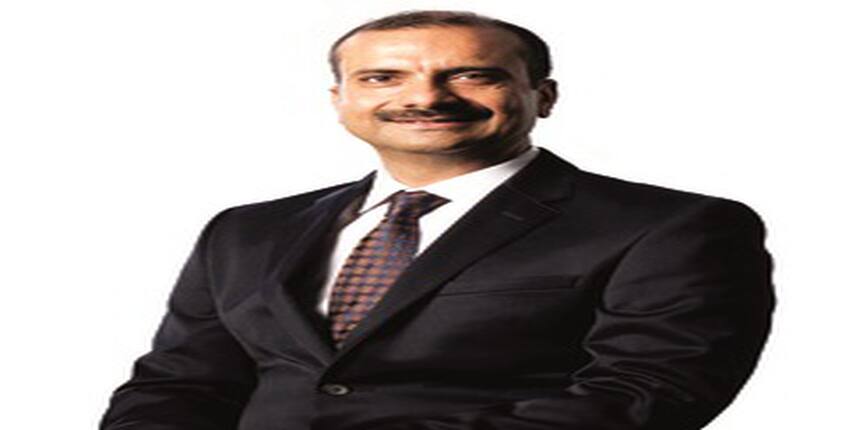 Q. Do you recruit management students in large numbers? For what all positions?
A. Yes, our recruitment in management schools has increased by over 45 percent from last year. Nearly 25 percent of the offers made at B-Schools include students from the IIMs. Management graduates are inducted into specialised roles across different business units. Typical roles range from Transition Specialist, Business Analyst, client-facing roles like Sales, Pre-sales and Consulting
Q. What about your recruitment process and policy?
A. Capgemini recruitment process is simple and consists of three levels of interview – written test, group discussion followed by personal interview. We have introduced Pseudo Code test for technical graduates (language independent) as a part of written assessment with an objective to assess candidate's ability and aptitude towards coding and writing algorithms. We have also introduced self-learning modules of up to 180 hours for candidates to complete at the pre-boarding stage. Candidates need to successfully complete this assessment stage before joining Capgemini.
Q. How many candidates do you recruit for India operations? What are the desired backgrounds?
A. Capgemini in India is today a 100,000-people organization and is the delivery backbone of the group. As we grow in India, it is important for us to identify and train young potential leaders for the future. We see B-School graduates as potential leaders and we are keen to build our leadership pipeline for the future.
Q. What do you look for in a fresh and experienced candidate when you recruit?
A. Given fast-changing environment, we believe both freshers and experienced candidates should have zeal to learn new and emerging skills, ability to deal with complexity, high energy and above all alignment with our values and ethics.
Q. What is the salary structure and career progression for different domain graduates?
A. Management graduates get hired for specialized roles with continuous opportunities provided across different streams enabling a faster progression and overall development and growth. In Capgemini, the salary structures vary depending upon the level. For example, the at-risk reward component is introduced only after early career stage. 
We are committed to creating an environment that fosters and encourages career growth through job rotations in new domains, roles etc. With the objective of providing internal growth opportunities & empowering colleagues to choose their career path, we have an attractive Internal Job Posting Policy. An employee can switch from his current job role to another role within 45 days. 
Q. Is there any campus recruitment program run by you? 
A. Capgemini in India actively engages with several B-Schools to hire good talent that can support the growth of our organization in the long run. There are a few programs that we drive specific to management students. 
Capgemini ELITE program is aimed at top B-school graduates with a goal to build a leadership pipeline within Capgemini. ELITE management trainees rotate through assignments identified by Capgemini's business leaders, spanning across various functions. The program is rigorous with dedicated mentors from executive leadership and an exposure to work in global environment.
Chrysalis: This program was launched in 2011 and aims to hire management graduates from Premier B-Schools in India providing varied roles in the business with opportunity to quickly grow into leadership pipeline. 
Q. How do you make new recruits job ready?
A. We have a comprehensive training program which spans about 12 weeks' period. Each new joiner is required to undergo this 12-week rigorous training program, in addition to a self-learning program that students are required to complete before joining. The online self-learning is facilitated with regular interventions from Capgemini training team.
Q. How do you ensure that the employees remain motivated/satisfied?
A. At Capgemini, people are the backbone of the company and our aim is to continuously reinforce our People Strategy in India that helps us to keep our employees motivated.
Some of the talent initiatives as part of this strategy include:
Accelerated Career Progression: We believe in providing accelerated career opportunities to our internal talent before we look externally. This is managed through more frequent rotations and promotion opportunities throughout the year facilitated by HR and business teams as well as through an open internal job posting program. We also have specific career and talent programs targeted at different talent segments such as IGNITE for high potential talent at the lower end of the pyramid, Career Acceleration Program for mid managers. 
Investments in New-age, Emerging Skills: We are further enhancing opportunities for our colleagues to work on cutting-edge technologies by investment in future skills, such as Digital, AI, Cloud, Machine Learning, Robotics and IoT, and strengthen our capability. This year we are increasing the trainings and certifications programs by 30 percent compared to last year.
Fostering Diversity: We believe a diverse workforce is key to organizational success. Therefore, enhancing talent diversity is one of our core ongoing objectives and there are several initiatives like Powerhead to achieve that. 
We take Fun, seriously! We have a fun team that drives various programs that enable a culture of fun and celebration while at work. We have our own band called Rubber Band that plays every Monday under the program "TGIM: Thank God It's Monday." We have completed 550 continuous Mondays (without a break) of performance by the band!  
We lay great emphasis on providing ongoing career and promotion opportunities to our talent. Career mobility is a great career and confidence booster. Hence, our strong belief in Promote First, Hire Second