Warning bells you must not ignore
Since there is little to differentiate between schools as one goes down the pecking order, it is easier to reject  a school than to select one. We help you with the warning bells.

Pre-selected for GD/PI: Some schools contact you, saying that you have been pre-selected for a GD/PI process. Sometimes even relatively well known schools do this when they open a branch campus. So only if the school's reputation is fine, go for the GD/PI.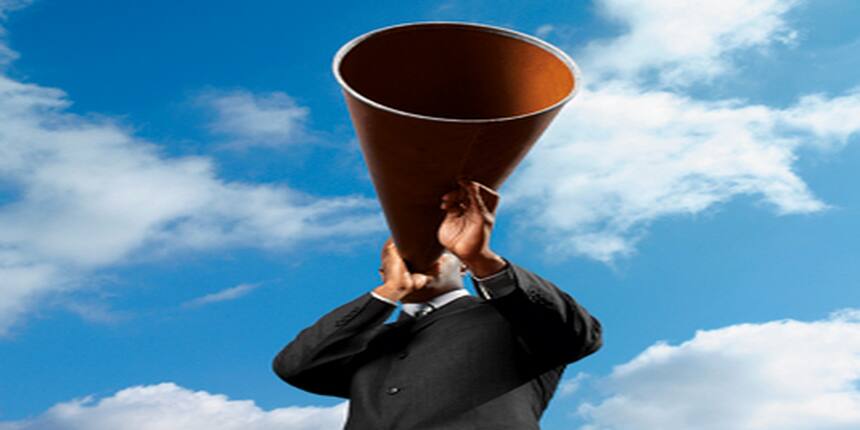 Ever rolling admission cycles: Some schools do not have a wait list cycle. They begin the admission process six months before the cycle, and they go on even months after the academic session begins. Here your loss is double. First you lose out on the classes held so far, and second you are getting to be part of a batch that almost everybody gets in.

Multiple degree offerings: Some schools offer you a PGDM (or its variants) from its stable and say you will get an AIU/UGC recognised degree from a State university. This is a double-edged sword. Unless the institute says up front it is a Distance Learning MBA that you are signing up for, the college is lying through its teeth.

Merging core and visiting faculty: For schools which lack core faculty, the easiest way to mask it is to list different types of faculty (guest, permanent, visiting) in a single list. Many of them may even teach just one lecture on campus! Another problem is with respect to schools that have recently opened multiple campuses. The brochure is invariably common and the faculty list too would be common. So the number on that list might look impressive, but much less so when divided  among four or five campuses.

Agency-led placements: Some schools outsource their placement activities to a consultant. Even with an in-house placement consultant, it is quite a challenge for schools to place most students. The outside consultant invariably would be paid for the number of positions filled, irrespective of the quality of placements. You might actually end up being a sales executive. There is absolutely nothing wrong being in sales. But for  that even a Distance Learning MBA would do.

Specialised MBA: Some schools might offer a named MBA. So in addition to regular MBA students  the school might also have an additional batch doing an MBA only in marketing. Many others offer specialisation in retail, services, hospitality, health etc. Be very conscious of why you join a specialised MBA. A vertical specialisation would work only if you have a long-term interest in the same. In many schools which offer both MBA and MBA (HR) or MBA (IB), invariably the specialised MBA students get lesser pay and lesser opportunities. In fact Faculty of Management Studies (FMS) Delhi has recently merged its specialised programme to avoid such hassles. So go for a general MBA. It is a safer bet.