Vivid and Serene Campus Life at Punjabi University - Experience Shared by Jasmeen Kaur Bhullar
Vivid and Serene Campus Life at Punjabi University - Experience Shared by Jasmeen Kaur Bhullar: Every student who passes Class 12 aspires to take admission in his/her dream college. But moving onto the unknown boundaries may look intimidating. So to help, guide and make students aware of the next stage, Careers360 brings Campus Life interviews directly from the students' perspective. Campus life interview of Punjabi University by Careers360 aims to provide a clear view of the campus life, facilities offered, placement services and much more so that students can leave their home without being doubtful. Lets see what Jasmeen Kaur Bhullar (Student of Punjabi University) has to say regarding the campus life.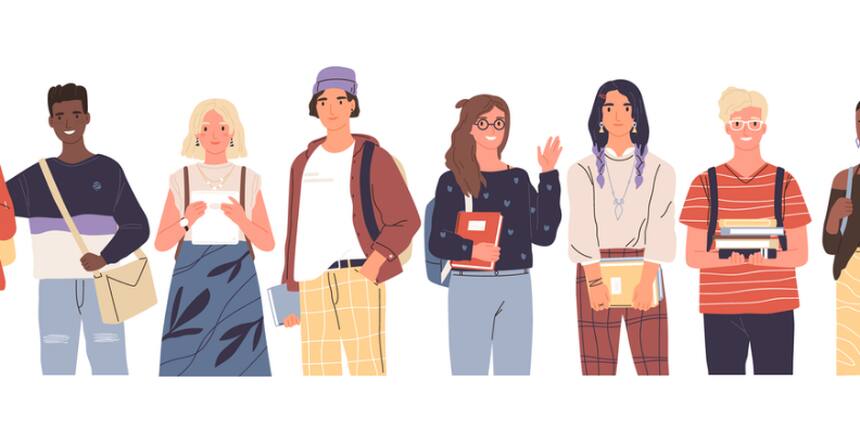 Careers360 - How is the campus life at "College Name"? What's the daily routine? Is it all packed up in a routine or equally divided between fun and study? What is the best thing about the campus, something that differentiates it from the other B-schools.
Jasmeen - Campus life is amazing. A complete amalgamation of studies, friends and fun. Faculty members are very good and supportive. They are ready to provide help at all times. Extra co-curricular activities are also given equal advantage and are a major focus at times. Some of the facilities are beyond comparison.
Careers360 - Does your college organise corporate trips or casual college trips? If yes, share the experience.
Jasmeen - Yes along with studies, we have been to two corporate trips and industrial visits as well. Also several guest lectures are organised for the students by the department.
Careers360 - Is there any club or committees at the campus? Are you a part of any club or committee? Share some of the activities and experience
Jasmeen - Yes, In Punjabi University there are many clubs / committees. Naming a few like - placement committees, utsav club.
Careers360 - Tell us something about your college's cultural fests, business/sports competitions or other activities.
Jasmeen - Every year there a cultural fest is organized whereby each department participates. Punjabi University is also known for its sports competitions and many of its players have been recognised nationwide.
Careers360 - What do you do when you are not studying or not attending the classes?
Jasmeen - Weekdays are completely devoted to class lectures and studies. After that, most of the time is spent with my friends hanging out at canteens or nescafe. When I am not attending classes I prefer going to the library as it provides me peace and I am able to complete my assignments or other related stuff.
Careers360-There are always normal hangouts and few special hangouts like boys' secret corridors or the secret corner. What are some such special spots at the campus?
Jasmeen - In Punjabi University there is one canteen which is known to few at the backside of the engineering wing. Other than that Punjabi University also has a botanical garden which is very beautiful.
Careers360 - Tell us something about the hostel life? What makes it special from other hostels?
Jasmeen - I have never stayed in a hostel. I was a paying guest but as far as I;ve heard from hostellers they had a really great time and that fun can't be compared.
Careers360 - Tell us about the placement process/experience?
Jasmeen - Initially, there were some difficulties faced by the University regarding inviting good companies but with time, the situation was under control and many of the students are now working in good companies.
Careers360-What was the interview experience? What were the questions you were asked and how did you tackle them?
Jasmeen - Interviews of any kind do give a chill. Like all students I was also quite nervous during my first interview but after that it was a normal thing. I understood that you just have to be confident and no matter what, just answer everything honestly without bluffing as interviewers are experienced. Take deep breaths before entering the interview room to calm yourself down.
Careers360 - The new batch will join soon while you will be graduating. What would be your message to the juniors?
Jasmeen - Enjoy your time on the campus of Punjabi University. Along with fun, learn and make most of your time. Having fun is equally important but not at the cost of your future. Making a balance is very necessary. Don't be a bookworm. Take help from faculty members or seniors in case of need. Learn from the experience of your teachers, seniors and try to participate as much as you can. Good Wishes.