Top 10 MBA Exams Other Than CAT in India: Studying MBA in premier B-Schools is the dream of many graduates in India. Most graduates aim towards cracking Common Admission Test (CAT) to get admission in Indian Institute Management (IIMs). However, CAT or IIMs are not the only gateway for world-class MBA education. CAT is a highly competitive exam, and there are some other MBA exams similar to CAT are Xavier Aptitude Test (XAT), Indian Institute of Foreign Trade (IIFT) MBA (IB), Common Management Admission Test (CMAT), Management Aptitude Test (MAT) are some of the exams candidates should consider.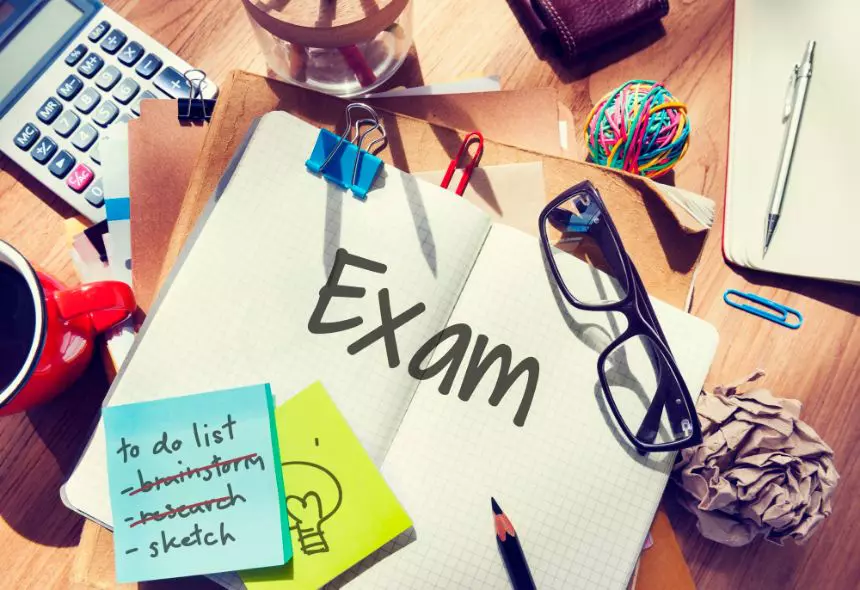 Top MBA Exams Other Than CAT in India
There are many other top MBA exam other than CAT for studying MBA courses in renowned B-Schools. In fact, institutes like IIFT, MICA, XIM offer one-of-the-kind MBA courses that are valued on par, sometimes more than IIM PGDM programs.
Resource Links for Online MBA
MBA Exam Other than CAT: Exam Dates
Candidates can get familiar with the tentative month in which these MBA national level entrance exams are conducted. Along with it, we hve also provided the list of institutes accepting the respective exams other that CAT for MBA. The provided list is CAT similar exams Check below:
| | | |
| --- | --- | --- |
| Exam Name | Exam Dates (Tentative) | Top Accepting Colleges |
| | First Week of January | |
| | First week of March/April | |
| | 2 selected test dates within 75-day test window between October-December | NMIMS, K J Somaiya, VIT Vellore, SD Bacconi Asia Centre, XUB, Amity, LPU |
| | | |
| | First week of December | |
| | MICAT I & MICAT II respectively in first week of December and last week of January | |
| | Four times a year in Feb, May, Sep, Dec | |
| | Last week of February | |
| | Last week of December | IBS B-Schools |
| | Throughout the year on the published dates | SPJIMR, XIMB, TAPMI, LBSIM, GIM Goa, FORE, IMI, IMT |
Exam preparation for top MBA entrance exams like CAT requires 9-12 months of dedicated studies, which means the candidate will be able to join an MBA institute only after a year, while in case of admission via other MBA exams beyond CAT, the candidate can start the MBA course immediately after graduation. Though the placements differ when it comes to IIMs and other colleges. However, wasting a year and ROI is much better in oing MBA from other colleges too.
MBA Application Form Fee
Here we have listed in detail category wise MBA form fee for Non CAT exams. Check out the details:
Exam Name

Application Fee (General Category)*

Application Fee (Reserved Category)*

XAT

Rs 1800

Rs 1800

CMAT

Rs 2000

Rs 1000

NMAT

Rs 2300

Rs 2300

SNAP

Rs 1950

Rs 1950

IIFT

Rs 2500

Rs 1000

MICAT

Rs 2100

Rs 2100

MAT

Rs 1950

Rs 3100

TISSNET

Rs 1030 per course

Rs 260 per course

IBSAT

Rs 1800

Rs 1800

GMAT exam form fees

$275 for offline test

$300 for online test

$275 for offline test

$300 for online test
*- The fee is subject to change as per the current exam session.
MBA Admissions: Entrance exams other than CAT to take
Read below to know which MBA exams at national level which are also CAT equivalent exams that you can take in the coming months, their registration process, eligibility, fees, syllabus, pattern and preparation strategy. This information will help you in deciding which MBA entrance exams you can take this year and which MBA colleges you can apply to.
XAT
XAT is the second most popular MBA entrance exam other than CAT. Over 1 lakh candidates take the test. The exam conducting body is Xavier Association of Management Institutes (XAMI) in India, including XLRI. XLRI stands at 8 in NIRF rankings, only next to IIMs. The exam notification is released tentatively in the month of August every year. Usually, XLRI conducts the XAT entrance test on the first/ second Sunday, January every year. Over 1000 MBA colleges in India accept XAT scores. It is a computer based test with 3 hr 10 min duration. XAT syllabus is similar to CAT except additional sections of Decision Making, General Awareness and essay writing.
Also read: XAT eligibility criteria
CMAT
CMAT or Common Management Admission Test is conducted by National Testing Agency (NTA). It is one of the standard exams for MBA other than CAT in the country. Over 75,000 candidates apply for the test every year. Unlike other MBA entrances, CMAT usually happens in the month of March, making it easy for students to prepare. CMAT scores are accepted by over 1300 government and private AICTE approved MBA colleges in India. CMAT exam pattern follows questions from Quantitative Techniques & Data Interpretation, Logical Reasoning, Language, Comprehension, General Awareness, Innovation & Entrepreneurship.
Also Read: CMAT Eligibility criteria
NMAT
NMAT or NMIMS Management Test is used by various B-Schools in India and abroad for their MBA admissions. From 2015, GMAC has been conducting the exam along with GMAT. NMAT is a preferred MBA exam other than CAT as it offers flexibility to choose our own date and venue over a 75-day window in October-December. Since COVID, GMAC opened a remote-proctored mode of exam also. A two hour exam with 108 MCQs, NMAT syllabus comprises Quantitative Skills, Logical Reasoning, and Language skills. Candidates can take the exam 3 times within the window period with a 15 day gap between 2 successive attempts. The best score will be considered for further admission process.
Also read: NMAT Eligibility Criteria 2023
SNAP
Symbiosis International University (SIU), Pune convenes SNAP exam notification, conducting SNAP every year. It admits students into PGDM courses offered by SIU and 14-affiliated institutions across the country. SNAP always stands among the high ranked MBA entrance exams other than CAT for the variety of MBA specialisations it offers including executive MBA and PGDM. Average package for SIBM, Pune MBA graduates is 20 LPA. It is a one hour online exam conducted three times, tentatively in the month of December. Maximum two attempts are allowed out of which, the best score will be considered.
There will be 60 questions from General English, Quantitative, Data Interpretation & Data Sufficiency, Analytical & Logical Reasoning subjects. The exam is conducted in the month of December following CAT.
Also Read: How to prepare for SNAP
MAT
MAT (Management Aptitude Test), just like CMAT, is a common national-level MBA entrance in India. Over 600 MBA colleges in India accept MAT scores. It is one of the best management exams other than CAT for quality MBA education at affordable costs. Candidates can take the test four times a year (February, May, September and December) by AIMA (All India Management Association). There are 200 questions with a 150 minute duration. The exam is conducted 4 times a year in February, May, September and December in all three modes– CBT, IBT, PBT. Registration windows for respective tests will be open in the given months.
IIFT
IIFT (Indian Institute of Foreign Trade) is most sought after MBA exams other than CAT for its flagship MBA programmes in International trade and business. Students specialise in nation's trade management, gain exposure into international bodies such as WTO, UNCTAD. NTA conducts the IIFT exam in the month of December for admissions to IIFT Delhi, Kolkata, Kakinada. The IIFT exam pattern follows an objective question paper with 110 MCQs and 2 hr duration. The syllabus of IIFT MBA entrance comprises Quantitative Aptitude, VARC, LIDR, and General Knowledge. Foreign nationals can also undertake this exam if they fulfil IIFT eligibility criteria. With a difficulty level comparable to the CAT, the average packages for successful MBA graduates stand at 25-30 LPA.
Top UGC Approved Colleges for Online MBA
Download this ebook and get all details related to the top UGC approved colleges for Online MBA.
Download List Here
MICAT
MICAT is a premier MBA entrance exam other than CAT in India. MICA stands for Mudra Institute of Communications, Ahmedabad. MICA MBA course in Strategic Marketing and Communications is a flagship program. Over 5000 students take the test for 180 seats. Candidates must have a valid score in CAT, XAT or GMAT to be eligible for MICAT. MICAT exam dates are conducted twice a year (December and February) as MICAT I & MICAT II. Candidates can take both to improve scores. In the case of writing two tests, the best score will be considered for the admissions.
The MICAT exam syllabus is unique with both objective and descriptive type assessment. Subjects include Verbal Ability, Quantitative Aptitude, General Awareness, Convergent & Divergent Thinking along with a Descriptive Test, and Psychometric Test.
TISSNET
Tata Institute of Social Sciences (TISS) is one of the oldest universities in India that offers M.A programmes in HRM considered equivalent to MBA. TISS-NET (National Entrance Test) leads admission to its School of Management and Labour Studies, Mumbai. The MBA equivalent courses offered by TISS are unique courses with affordable fees. Career prospects are also bright with students bagging average packages of 20-25 LPA from world-renowned firms. TISS-NET exam pattern follows an online test of 100 minute duration conducted in February. The syllabus is similar to the CAT. However, TISSNET is generally less difficult compared to the CAT.
IBSAT
ICFAI Business schools are premier B-Schools in the country for industry-oriented MBA programmes. IBS Hyderabad received 19th rank among private colleges by IIRF Ranking 2023. IBSAT is the only gateway for ICFAI B-Schools (IBS). It is conducted in online mode at the candidate's own location once a year in the month of December. IBSAT requires valid scores in CAT, GMAT or NMAT of the last two years.
Unlike CAT and other MBA entrances, IBSAT exam pattern gives more weightage to Verbal Ability & Reading comprehension. It is a two hour test with 140 MCQs from Verbal Ability, Reading Comprehension, Quantitative Ability, Data Adequacy & Sufficiency. The maximum marks are 140 with no negative marking. The exam is conducted in the month of December within the MBA exam season.
GMAT
GMAT is a globally recognized management entrance conducted by GMAC (Graduate Management Admission Council). It is a widely accepted MBA entrance exam other than CAT. GMAT scores are accepted by IIMs for their 1 year MBA programs. GMAT is a highly candidate-friendly exam. Candidates can take the exam throughout the year and registrations are allowed up to 24 hrs before the exam. GMAT is a gateway for studying MBA in global universities also. GMAT exam syllabus is based on Verbal Reasoning, Quantitative Reasoning, Integrated Reasoning, Analytical Writing Assessment.
Learn more about the various state-level and private MBA entrance exams in India along with top MBA colleges in the country.
Also Read: GMAT Exam Pattern
All National Level MBA exams Other Than CAT
| | |
| --- | --- |
| Exams | Full forms |
| XAT full form | Xavier Aptitude Test |
| CMAT full form MBA | Common Management Admission Test |
| NMAT by GMAC full form | NMIMS Management Aptitude Test |
| SNAP full form | Symbiosis National Aptitude Test |
| IIFT MBA full form | Indian Institute of Foreign Trade Exam |
| MICAT full form | Mudra Institute of Communications Admission Test |
| TISSNET full form | Tata Institute of Social Sciences National Entrance Test |
| IBSAT full form | ICFAI Business Studies Aptitude Test |
| GMAT full form for MBA | Graduate Management Admission Test |