Top CMAT accepting colleges in India: Common Management Admission Test (CMAT) is a popular national level entrance test for MBA admission at AICTE approved colleges. CMAT 2023 exam is over and the result are declared on May 31 on the official website. After the CMAT result, all CMAT colleges will release the cutoff and conduct MBA admission process based on the CMAT score. Some of the top colleges accepting CMAT score in India are JBIMS, PUMBA, Great Lakes, K J Somaiya, GIM Goa, and BIMTECH, etc.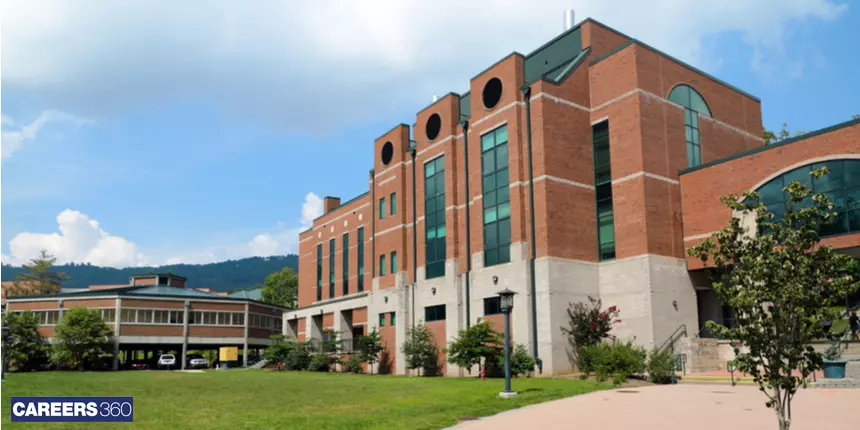 Top B-schools Accepting CMAT 2023 Scores
Candidates with CMAT score can apply to around 1350 MBA colleges in India. Out of which, more than 1000 MBA colleges are private and 100+ government owned colleges. With a wide range of college options, thousands of students appear for the CMAT exam every year. This year, CMAT was conducted at different centres located in various cities throughout the country on 04 May.
Top B-Schools Accepting CMAT 2023 Score
Candidates who appeared for the CMAT exam and want to choose the best CMAT college for them must have the knowledge of top CMAT colleges in India, their ranking, CMAT cutoff, eligibility criteria and so on. This article also provides detail information on how to apply to CMAT accepting colleges in India, CMAT colleges with cutoff, CMAT colleges last date to apply, and CMAT colleges in Delhi etc.
Past Year NIRF Rankings & Scores
| | | |
| --- | --- | --- |
| Top MBA colleges in India accepting CMAT scores | NIRF Score | NIRF Ranking |
| Great Lakes Institute of Management, Chennai | 56.75 | 24 |
| | 55.09 | 29 |
| Birla Institute of Management Technology, Greater Noida | 48.83 | 44 |
| Goa Institute of Management, Goa | 52.75 | 35 |
CMAT Accepting Colleges (Percentile Wise)
CMAT Colleges in India: Eligibility criteria
Eligibility criteria for B-schools accepting CMAT scores may vary from college to college. However, there are some basic and common eligibility criteria for all MBA colleges accepting CMAT scores. These are as follows.
Candidates must have completed their graduation in any discipline or its equivalent from a recognized university to pursue MBA (full-time).
Candidates pursuing their final year of graduation are also eligible to apply for CMAT colleges in India. However, such candidates will have to provide their graduation degree certificate as per the time duration specified by the institute.
There is no age limitation for appearing for the entrance exam.
Top CMAT accepting colleges in India and their cut-offs
The cut-off of a CMAT college is determined by taking into consideration the various factors such as the difficulty level of the exam, candidates registered and appeared in the CMAT exam, last year cut-off etc. CMAT top colleges cut off will be decided out of the 400 marks. Check below the list of CMAT accepting colleges with their cut off as well as Careers360 ranking and rating.
Note: The above-provided B-Schools are arranged according to Careers360 ranks. There are a few B-schools that do not have their cutoff or percentile for them. They are denoted as 'Not Applicable (NA)'.
The above-provided table indicates CMAT colleges rank wise and their CMAT cutoff.
CMAT 2023: CMAT Rank v Score
The below mentioned is the CMAT Rank v Score table for CMAT 2023 exam.
| | |
| --- | --- |
| CMAT 2023 Rank Range | CMAT Score Range |
| Rank 1-100 | 350-316 |
| Rank 100 to 1000 | 315-275 |
| Rank 1001 to 5000 | 274-241 |
| Rank 5000+ | 240 and below |
How to apply for top MBA colleges accepting CMAT 2023 scorecard?
Candidates can apply to the best MBA colleges accepting CMAT 2023 scores by filling out the application form of the respective college. The general application processes to apply for CMAT colleges in India are as follows:
Step 1: Visit the official website of the institute.
Step 2: Click on the link suggesting the application form or admission process
Step 3: Register yourself on the website of the college.
Step 4: Log in with the credentials provided in the registration process.
Step 5: Fill out the application form and provide the CMAT 2023 score.
Step 6: Make the payment and submit the application form.
Step 7: Preview and print the application form for future reference.
Top CMAT accepting colleges for MBA Admission 2023
There are colleges that accept applications with CMAT scores . Candidates can apply to the below-mentioned MAT colleges in India with their CMAT scores before the closing of the application.
MBA Specialization offered by colleges accepting CMAT score
Sales & Marketing
Finance
International Business
Human Resources
Operations
IT & Systems
Top MBA colleges accepting CMAT score: Location-wise
Candidates can check the list below to choose from the top CMAT colleges in India according to their city preferences.
MBA Colleges in South India accepting CMAT 2023 score
Check the list of colleges in South India that accept CMAT scores to offer MBA admission .
CMAT Selection Process 2023
The CMAT 2023 results has been announced by NTA on May 31; CMAT accepting colleges in India will shortlist candidates based on the scores in the test for further screening. Candidates must note that they will have to apply individually to participating B-schools of CMAT. The selection process for CMAT 2023 usually will include Group Discussion (GD), Personal Interview (PI), or Written Ability Test (WAT). The final selection of candidates will be made on CMAT score as well as performance in GD/PI and WAT rounds.
CMAT Statistics 2023
Also read-
Browse MBA Colleges in India by Locations