Thousands participate in PEACE marathon at IIM Rohtak
IIM Rohtak organised the seventh mini-marathon to spread the message of peace and harmony in the country. More than 2500 people including the students of the institute and citizens of NCR (Nation Capital Region) participated in the 10 km marathon that stood for PEACE - Perseverance, Empathy, Advocacy, Calmness and Equality. Some popular names from the sports arena also participated in the event that includes Atul Wassan, commentator and former cricketer, Jass Arora, famous model and actor, Deepika Patel, Commonwealth Games Gold Medalist Shooter, Gurmeet Kaur, Arjuna Award Winner and Neeraj Kansal, GST commissioner.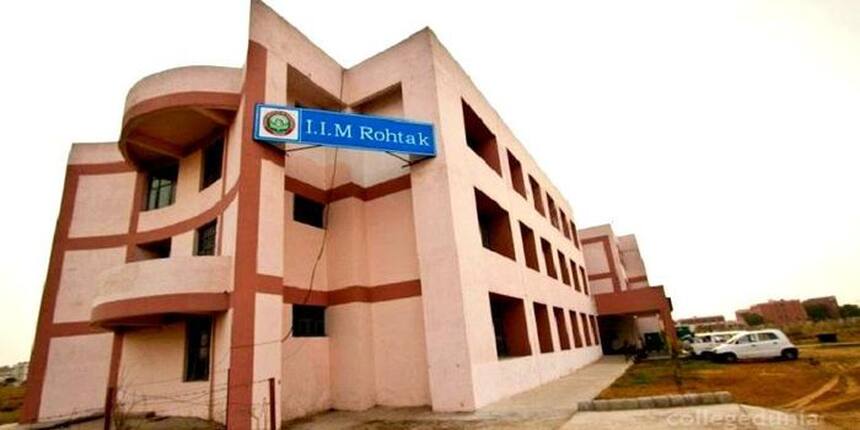 Speaking at the event, Prof Dheeraj Sharma, Director, IIM Rohtak, said "Mini - Marathon is flagship event of IIM-Rohtak to connect with the community for raising awareness about peace and unity in our nation." He emphasized the diverse batch of IIM-Rohtak comprising of students from 23 states of India reflect the unity and diversity of our nation.
Talking about the initiative of the marathon, Atul Wassan said, "Marathon is one platform which brings together people from all the strata of the society and helps in connecting with the local community along with understanding their culture better".
Appreciating the effort of IIM Rohtak, Deepika Patel said, "When people participate in sporting events, they leave behind their caste, color, and ethnicity to become one".
Emphasising the importance of women in India athletic success, Gurmeet Kaur said "There is an ardent need for more support for rural women athletes in post sporting life." She also thanked IIM-Rohtak for giving rural athletes a platform.
The Run for PEACE marathon was sponsored by LPS Bossard, Central Bank of India and Life Insurance Corporation. Manoj Kumar was declared the winner of the marathon and Mr. Sandeep was the runner-up. The winners were awarded cash prizes and goodies worth Rs. 1 Lakh.
While concluding the event, Prof. Dheeraj Sharma, Director, IIM Rohtak said that due to the rising instability and insecurity in the world, it's the duty of the youth show direction for maintaining peace and solidarity. He concluded with the message, "In peace, we are unified, in peace, we are together."
IIM Rohtak Updates and Articles
Questions related to IIM Rohtak
Showing 60 out of 60 Questions