Sustainable business models, humane touch
IIM Nagpur is in a mission mode to nurture entrepreneurship and solve society's problems using world class managerial skills...


In October this year, students at the Indian Institute of Management Nagpur attended an examination in which the questions were about the various laws relating to women. The test, recommended by the National Commission for Women, was for both first and final year batches of the institute's flagship Post Graduate Programme (PGP). "We have a Gender Issues Committee that has student representatives from the first and second years," says Himani Keswani, a first-year PGP student from Jabalpur, Madhya Pradesh. "On the IIM-Nagpur campus, gender equality is a priority," she added. The institute has put in place a strict policy that encourages gender diversity in its PGP admissions. Sohail Mohammed, a second-year PGP student from Hyderabad, worked with the women cell of Nagpur Police for 15 days this year to improve public perception of police. "I designed advertisements to improve the trust in police," says Sohail, with a sense of satisfaction.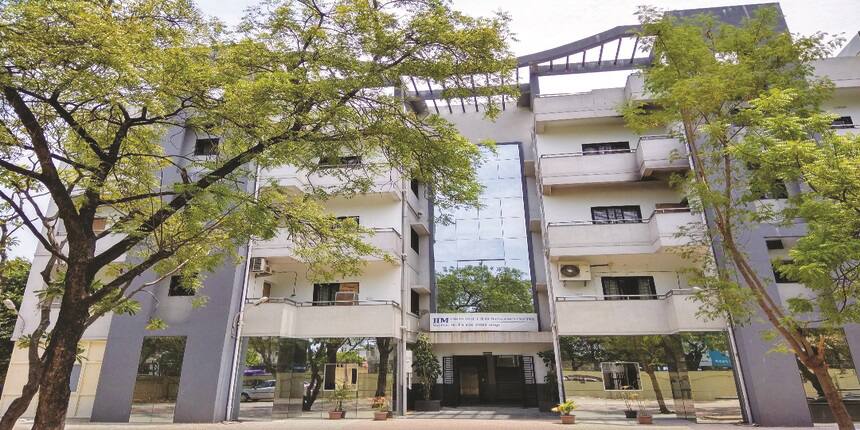 Solving problems
Engaging with the community and understanding its needs and problems is an integral part of learning at IIM-Nagpur. The institute, which is located in the Visvesvaraya National Institute of Technology (VNIT) campus in Nagpur, has prepared its curriculum, especially to focus on the needs of the society. One such focus is a distinct field immersion programme. Compulsory in the first year, the programme allows the students to work closely with the society and contribute to its development, like collaboration with the police as done by Sohail.
"After the first two terms, the students get a chance to work with a small and medium enterprise or an NGO/government sector organization in Nagpur, and try to solve their business problems," says Dr.Deeparghya Mukherjee, who is the Chairperson of the Post Graduate Program at IIM-Nagpur.
New business models
A substantial part of the institute's research is on understanding the problems of the poor people and finding their solutions. "We study different business models developed and adopted by companies to serve the people living at the bottom of the economic pyramid. Traditionally, poor have been viewed by companies only as consumers, but how can we design sustainable business models wherein they act as a supplier themselves?" asks Varsha Khandker, who teaches a course on marketing at the Bottom of Pyramid (BoP). "They could produce cotton or handicraft and companies could help them market the output," adds Dr Khandker, whose doctoral research at the IIM Ahmedabad was in agricultural marketing. 
The new business models to transform farmers and artisans as suppliers will have to be built by developing an ecosystem comprising of different sections of the society such as farmer/producer groups, NGOs, companies and government, believes Prof. Khandker.
IIMN in numbers
The institute, which runs the two-year MBA programme (PGP), has 113 students this year, almost double the number (57) from last year. Launched in 2015 with the mentorship of IIM-Ahmedabad, the institute has achieved 100 percent placement. Career development services (CDS) organizes a host of workshops for students that address various skill-related and domain-related issues. Guests from the industry regularly visit the campus to interact with the students on their career plans and choices. "That exposure is there for the students to capitalise on," says Dr Mukherjee, who teaches economics.
International exposure
Along with the field immersion programme in Nagpur, the institute also has an international immersion program. This institute concluded its first international immersion programs in Singapore, a top spot for start-ups and entrepreneurships, and Japan. The one-week programme is aimed at giving the students first-hand experience of a business scenario in a foreign location. Under the programme, the institute has collaborated with the Nanyang Technological University, Singapore, and National University of Singapore, both among the top higher educational institutions in the world; and Chuo University, Tokyo. 
The students also benefit from exchange programmes with the Tel Aviv University in Israel and Asian Institute of Technology, Bangkok, in Thailand. Equipped with a strong faculty of specialised professors, the institute also gets visiting faculty from IIM-Ahmedabad and IIM-Bangalore besides some carefully selected industry practitioners. The campus has 24-hour Wi-Fi, discussion rooms and excellent recreational facilities. "The hostel facilities for students, who come from across the country, are suited to the intensive learning on the campus. The facilities are in a way aligned to the curriculum. The institute encourages peer learning," says K Radha Krishna Varma, president of IIM-Nagpur's Students' Affairs Council. The institute also boasts of single-room accommodation for all its students. During 2017-18, the placement process was completed as early as in January with one student going on to launch a start-up.
Promoting entrepreneurship
Entrepreneurship is a buzz word on the campus. "We will provide mentorship and all techno-business support to students who would like to work on their venture" says Saroj Kumar Pani, Chairperson of the Centre for Entrepreneurship (CfE) at the institute. "No potential entrepreneur should leave the MBA programme just because they want to pursue their dream immediately," adds Dr. Pani, who teaches corporate strategy. IIM Nagpur is coming up with an innovative entrepreneurship and incubation module integrated with the current MBA program, so that students who want to pursue entrepreneurship are provided with the best of both worlds. 
Women start-up programme
One of the highlights of IIM-Nagpur's programmes is an ongoing Women Start-up Programme. Under the programme, the institute gives training, techno-business know-how and mentorship to women with start-up ideas for one year to help them launch their companies. The participants, who incubate their start-ups on the campus for eight months, also get a monthly stipend of Rs. 30,000. "Four women participants have already started generating revenue from their start-ups," says Dr Pani, who heads the new IIM Nagpur Foundation for Entrepreneurship Development (InFED).  
"InFED has three focal areas: incubation, services, research and education. We are looking at creating more social and economic value for all stakeholders," says Dr Pani. InFED provides a platform for students, teachers, mentors, venture capitalists and like-minded organizations to come together and work for entrepreneurial success. InFED is tying up with various stakeholders such as NSRCEL, CII, VMA, CIVN, HDFC, VIA  to provide the best possible entrepreneurial ecosystem in central India. InFED is also planning to introduce a one-year part-time certificate programme for entrepreneurs. 
The institute, which has implemented technologies like lecture capture solution and document camera to aid discussions between students and teachers, has already started working on shifting to a new campus of its own. A campus development committee, which includes faculty, staff and students, gives inputs for various decisions related to the new campus. Aggressive plans are on the board to get the 132-acre new campus, located in the Mihan area on the outskirts of Nagpur, ready by 2020.  

'A management course is an ongoing journey to find the truth'
I strongly believe that an academic institution fundamentally has three pillars: the quality of students, faculty and the institution itself (the systems, processes and culture that we build). And these are naturally inter-related. We are trying to work on all those three elements. 
From last year, we have started admission interviews of our own. Our experience has been very good. We are also looking at achieving some diversity. This year, 22 percent of our incoming PGP batch are girls. In the past, it was much less. We also have more non-engineers in this batch. What we are really looking at is, could our classroom have that kind of diversity in terms of work experience, academic background, gender? It would be good if we can get good geographical representation. I am extremely happy with the profile of the students that we have. 
For faculty, we are looking at people with proven track record in research and teaching. A good researcher would actually bring a contagious research thinking into the classroom discussion. Our faculty has that kind of capability. They adopt pedagogies that are appropriate to the nature of topic they are discussing in the classroom. And they are committed to IIM-Nagpur. 
I am extremely happy with the curriculum that we have. The thought, the premise and the principle behind curriculum is important. We started with the mentorship of IIM-Ahmedabad; so, the curriculum standard was built-in as we began or before we began, so to say. For example, in our Field Immersion Model, students would go during the first-year itself to governmental/non-governmental organisations, small and medium enterprises in and around Nagpur; get a holistic understanding of the organisation; identify and solve a problem while being in constant interaction with the owner/management of the organization. This is apart from the summer internships. When the students come back from the field immersion projects, they bring back their experiences, and thereby the classroom discussion quality substantially improves. We are not talking about just submitting a report after the field immersion. It is about the nature of the work happening there. 
Knowledge constantly evolves. The more we learn, the more there is to learn.  The basic premise is that a professional course, particularly management, is not just inter-disciplinary, it is also a constant ongoing journey to find/learn what the truth is.  All our faculty and students embark on this journey.