SSN SoM Director Interview- "Numerous quality factors make the institute different" says B.Srinivasan
B.Srinivasan Director of SSN School of Management, in his interview, talks about the institute's quality factors such as faculty, students, opportunities, industry interface, and learning system. B.srinivasan also discusses the selection process for the SSS SoM MBA program. He further states how the course of an MBA makes its student industry ready. Furthermore, the process of preparing students for the placement program is also being discussed. Read this interview to know in detail about the SSN SoM MBA programs.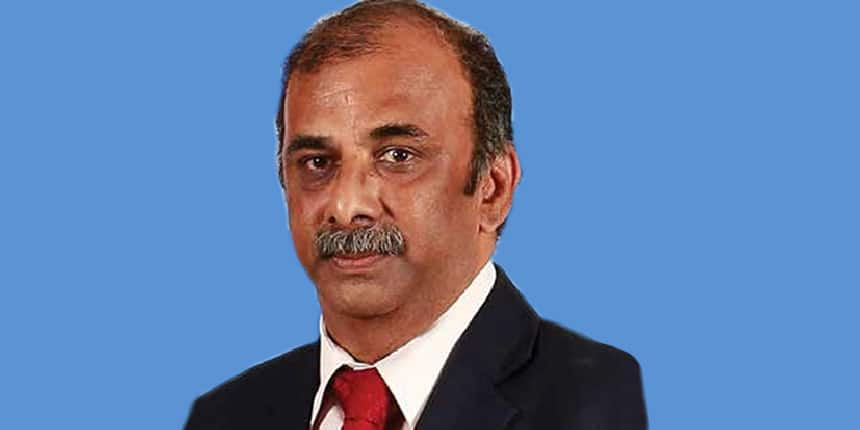 Careers 360: How is your institute SSS School of Management different from other institutes of similar stature? What are the USPs or factors that make your B-School stand out from the rest?
B.Srinivasan: We are an affiliated institution with an autonomous status granted by Anna University Chennai. Though affiliated, we have made a difference with our pedagogy and stand out as # 1 in all affiliated institutions. Most of the practices are drawn from a good business school perspective and we follow them.
Some factors that make us stand-out:
Student Quality: Our student quality is good as our admission process is well structured. This results in good peer group learning.

Faculty Support: Our faculty has exposure which supports the student learning systems. They draw good methodologies that are highly effective in promoting learning.

Opportunities: Our placements are good, the job descriptions that we circulate are of good quality. Enough and more opportunities are made available to our students.

Learning System: The open system learning encourages our students to perform well in external and internal activities.

Industry Interface: two internships, summer (8 weeks) and fourth semester (12 weeks).
Careers 360: Please share the intake and fee structure of your flagship program? Any plans to add/modify the management program/s offered at your institute?
B.Srinivasan: Our annual intake is 120, 50% of which are under management quota. The balance students are admitted through a single window counselling process by the Government.
Government Quota seats filled on the basis of TANCET followed by Counselling TN DOTE. All our seats get filled on day 1 of the counselling.
Management quota seats filled on the basis of CAT/XAT/MAT/CMAT and GD/PI process.
The fee structure is common to both streams of students and is more affordable than most other comparable MBA programs.
Careers 360: For the academic session of 2018-20, did you introduce anything new related to admission, curricula or placement?
B.Srinivasan: We have:
Revised curriculum in 2018 after getting autonomous status.

Many of the courses reflect the contemporary demands of the industry.

Brought in some value added courses.
Careers 360: What is the admission cut-off (CAT/XAT/CMAT/MAT/GMAT, etc) for your institute? What are the other admission criteria? Are you introducing any change in the admission process this year?
B.Srinivasan: The admissions under the management quota are based on entrance tests such as CAT, XAT, MAT, CMAT, and TANCET.
The normal cut-offs are in the range of > 80 percentile for MAT and > 60 percentile for CAT/XAT/CMAT. In addition to the admission test cut-offs, we take the past academic record very seriously.
After the above filters, we short-list the students for WA/GD/PI. The selection process has weightage to past academic record, admission test scores, and GD/PI. Work experience gets additional weightage in the process.
Careers 360: Do you have any special admission criteria for students from the non-engineering background?
B.Srinivasan: Our admission process attracts applicants from all backgrounds. The non-engineering streams contribute significant numbers both in terms of the number of applications and the number of selections.
We have no special criteria for gender and UG background. 22% of the class of 2018 has work experience and brings additional flavor to the class.
Careers 360: What is your opinion about the Integrated MBA? Do you think an Integrated MBA is lucrative than a normal MBA? Would you like to initiate the course at your institute?
B.Srinivasan: We have no opinion on this as of now.
Careers 360: What are the functional specializations offered at your institute? What are the current industry trends in terms of different functions such as HR, Sales & Marketing, Operations, Consulting, etc.?
B.Srinivasan: We offer marketing, finance, operations, and human resources specializations.
Like most other institutions, maximum placement opportunities are in the Marketing area. However, we attract recruiters who are reputed and well known.
Careers 360: How is the current industry-academia sync at your institute?
B.Srinivasan: Our students work on a variety of projects in the second semester which gives them immense exposure to linking functional level learning with industry.
Newspaper reviews are regular as part of an extracurricular initiative that creates an additional layer of contemporary industry understanding.
Two internships, 8 weeks after the second-semester end and 12 weeks in the fourth semester gives the real-time experience and exposure of the industry.
Careers 360: How do you prepare your students for the placement process?
B.Srinivasan: Students get oriented with business newspaper sessions, group discussions, and business club activities. The case studies taught in class give them application orientation to prepare them for the future.
Mock sessions are conducted both by alumni and faculty to give students a real-time simulative experience before they start applying for opportunities.
We generally share the job description and encourage students to apply only for those positions that they are interested in.
Careers 360: How has been the placement trend last year in terms of recruiting sectors? Please share the below data related to placements. Please share any specific trend that you have observed this year as well-
B.Srinivasan:
• Number of participating students 118
• Number of participating companies 49
• Number of first-time recruiters 10
• Number of offers 102
• Average salary 5.5 LPA
• Highest salary 7.5 LPA
• Lowest salary 3.5 LPA
• Highest recruiting sector FMCG followed by Banks
• Highest recruiting domain/profile/function: 65% marketing, 15% finance, 13% operations, 7% HR.
• The company making the highest offer – Byjus, Rane, Zoho
• Top recruiting companies – please refer to our website
Careers 360: How do you support students who wish to start their own venture just after completing MBA? Do you have an incubation cell? If yes, how does it function?
B.Srinivasan: SSN School of Management is part of the Shiv Nadar Foundation. We also have a reputed engineering institution in the same campus. SSN institutions have an innovation center and incubation center. These are headed by a full-time Advisor.
Careers 360: Do you allow NRI candidates to join your institute? If yes, what are the eligibility criteria for the NRI aspirants?
B.Srinivasan: We do not have provisions to admit NRI students.
Careers 360: According to you, how has the management education evolved over the last few years?
B.Srinivasan: The new generation of learner's focus has turned more on experiential learning. They demand the learning to take place based on experiences and real-life situations. No longer will we be able to attract them with typical teaching sessions.
MBA pedagogy has evolved in line with this thinking to make learning more experiential. The case method, newspaper analysis, project-based learning, industry internships and all are directed to make the learning impressive and long-lasting.
Careers 360: What are the key challenges that management education face today? How do you plan to meet those challenges?
B.Srinivasan: The educational setting should be mapped to the dynamics of the industry. The biggest challenge is to provide employable resources. Getting teachers in this domain is also equally challenging.
SSN provides a balance between all factors to contribute to success.
Careers 360: Do you have any message for MBA aspirants who wish to join your institute?
B.Srinivasan: Cultivate a healthy reading habit since a lot of learning is from others' experiences.
Stay focus since it is a short program that gets over faster than one realizes.

Learn to articulate (not just communicate) with persuasion.

Keep an open mind, actively listen and learn to be led before you lead.
SSN School of Management, Kalavakkam Updates and Articles
Questions related to SSN School of Management, Kalavakkam
Showing 1 out of 1 Questions