SRM conducts Conference on Contemporary Issues in Management
BIZAD 2K13, the two day international conference was conducted by the Department of Business Administration to discuss the core theme, Contemporary Issues in Management. The Chief Guest for the conference Mr. Sanjay Kumar, General Manager for sales, Preethi kitchen appliances Pvt. Ltd., presented the inaugural address.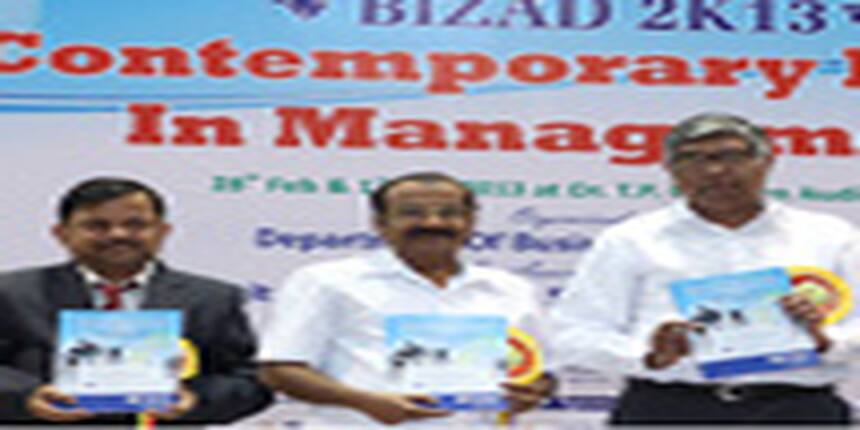 The Management concepts are constantly evolving along with problems. The problem nowadays vary from resolving manpower skill shortage, lack of business research and development, infrastructural inadequacies, supply chain barriers, falling standards of management education and insufficient government support or policies. Factors such as change in demand, worldwide recession and change in social, economical, and political environment also tote up some of the contemporary issues in management. The conference was held to discuss these issues in management.
Dr. Sarangapani, IBRA College, Sultanate of Oman, gave the keynote address on continuous improvement and change required to excel oneself. This address was followed by Mr. Sridharan, Central Council Member; Institute of Company Secretaries of India (ICSI) felicitated the conference. The proceedings of the conference were released by the chief guest in the presence of the Director, Faculty of Science and Humanities, Dr. R. Balasubramaniam followed by vote of thanks by conference convener Mrs. Jayanthi, Assistant Professor, Department of Business Administration.
"The only constant thing on the earth is 'Change'" – Dr. Sarangapani

250 papers were received for the conferences from around the world and 180 were selected for publication. The first day of conference was attended by 500 people from various academic backgrounds (students, research scholars, and faculty members). The first day of the event had each session on the topics, Human Resource and Finance. 20 best papers were selected for presentation in the first session and the rest were presented in the second session (Finance). The event was concluded with a positive note.