Should you do an MBA after all?

Day 15 of the great Mahabhart war saw Drona, the commander of Kaurav army decimating the Pandav army and showing no signs of slowing down. Krishna, the master strategist of Pandav army asks Bheem to slay an elephant called Ashwathama. Soon, the word spreads that "Ashwathama is dead". Ashwathama also happened to be the name of Drona's only son. When Drona hears the news, he is filled with anguish. But he smells a trap and turns to Yudhishthara, the epitome of honesty and a strict follower of Dharma, and asks, "Is Ashwathama really dead?" Yudhishthara answers, "Ashwathama is dead," and mutters, "the elephant." Drona, heard only the first part of what Yudhishthara said, is devastated, and in his sorrow drops his weapons and gets killed.

Incomplete Info
Yudhishthara did not lie. He said something which was factually correct but incomplete. And when this fact was interpreted by Drona, it gave him a wrong picture, which led to his downfall. Some days back, I read lot of interesting facts on CAT applications reducing significantly this year. I feel that the state of the MBA aspirants and Drona is exactly the same. They got factually correct information, which was not fully representative of the situation.

Why are the number  of aspirants falling?
1. Maybe, overall students have a broader choice to enter a variety of MBA colleges worldwide. CAT is only for a few of the Indian MBA schools.
2. Maybe, they deferred their decision to write CAT by a year owing to their own personal reasons.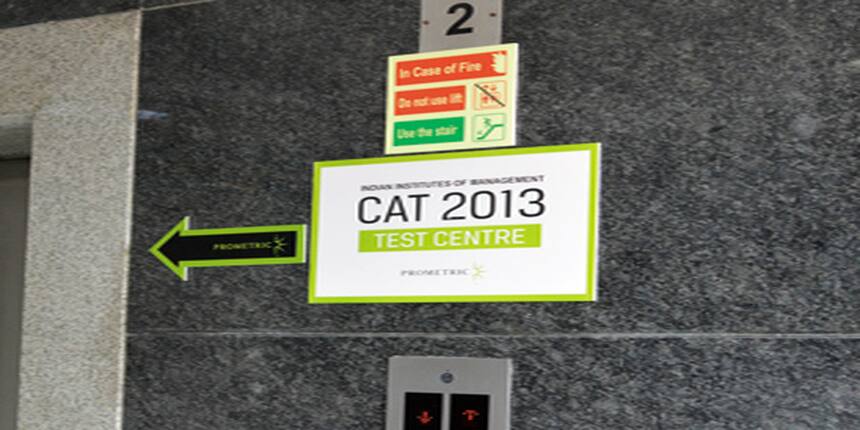 My suggestion to all MBA education seekers – go full steam ahead and follow your dreams
Is that a cause for alarm?
I personally don't see any correlation of this news to whether a student should do an MBA or not. Facts alone do not give a clear picture. Had that been the case, SONY would have never made the WALKMAN and sports cars running on batteries would not be a reality at all. Facts are important, but one also needs to think through various other dimensions of the situation to make a more informed
decision.
While the students who wrote CAT this year decreased, overall MBA seats have increased a little. The corporate sector cites a short supply of skilled managers even till today. Recent studies also show that in the next 25 years, the world's working population will grow multi-fold. India itself will see more than half of its population ready to join a job very soon. The world is getting flatter and entrepreneurs will create newer growth opportunities. And MBA's will be needed to manage these businesses. The high-low cycle of economy and jobs will always come and we need to get used to it. This year could be low on economy and jobs but that doesn't mean that MBA is not a desirable education anymore. I think we need to be very careful on how information can be misinterpreted and avoid being in the same situation as Drona.

What should you do?
My suggestion to all potential MBA education seekers – go full steam ahead and follow your dreams. If the MBA programme is your stepping stone to your dream, sign up now. You can never go wrong with an investment in education and self-development. In the 2 years of the MBA programme, you will get to meet so many new people – your batchmates, faculty, staff and members from the industry. You will get two more years to enjoy the pleasures of college life – festivals, sports, late night cutting chai and hot maggi and so much more. You have two years to immerse yourself in books on management, cases and academic literature on business. You can spend hours arguing how to solve problems that you saw in the corporate world and arm yourself with knowledge. You could even start your own entrepreneurial venture with your friends or go for an exchange programme outside your college.
It's never too late to sign up for a B School and get armed with knowledge, friendships for life and an opportunity to be a good manager in the exciting world of business.

Rakesh Godhwani is the Head of Alumni and an Adjunct Professor at IIM Bangalore.