Shaping Young Minds Programme held at CT Institutions


In order to enable the youth of the nation to develop the skills & capabilities so that they may excel in this hi-tech era, CT Group of Institutions in collaboration with All India Management Association(AIMA) & Jalandhar Management Association (JMA) organized 'Shaping Young Minds  Programme' at Sardarni Manjit Kaur Auditorium, CT Institutions Shahpur. The Icons who addressed the different sessions include Deepak Vohra, Special Advisor to the PM of Republic of Guinea Bissau, Sanjay Grover, Director AIMA, Prof Bibek Debroy, Renowned Indian Economist, Mr Raghunath Medge & Mr Gangaram Talekar President & Secretary Nutan, Mumbai Tiffin Association, Mr Prabhu Chawla, Editorial Director, The New Indian Express Group and Mr Sanjeev Kapoor, Celebrity Chef.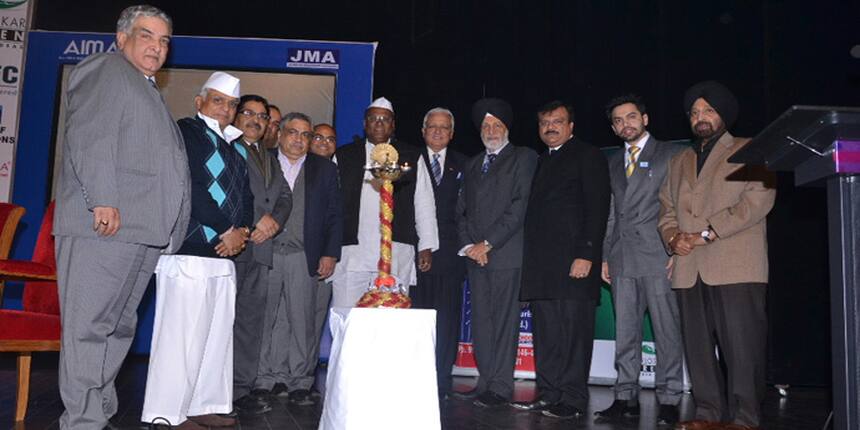 The programme encouraged the discussion & spotlighted at the vital aspects of grooming & training as the best training is that which is learner centric and is rooted in his needs and aspirations .This programme harnessed this sentiment to provide knowledge and learning opportunities for the participants.


This was very practical, enjoyable and worthwhile programme wherein more than 2000 people including the students, faculty, staff members & dignitaries were present. The key speakers of the day shared their experiences, life stories of success & failures. Apart from this, they gave the tips to the students to overcome the hardships of life & achieve heights. The following views were shared by the speakers during the programme; Mr Raghunath Medge & Mr Gangaram Talekar President & Secretary  Nutan, Mumbai Tiffin Association, said, " We believe in practical management, that is the outcome of sheer hard work, dedication,  sincerity & teamwork. Our mantra of success is 'Duty is First & No excuse is to be made at all'."
Prof Bibek Debroy, Renowned Indian Economist said, "You can bring the external change if you first of all bring change in your own self. Your own experiences possess authenticity while the experiences of others contain little value for you"


Deepak Vohra, Special Advisor to the PM of Republic of Guinea Bissau, said, "You can change the entire world with the single minded dedication. For this you should be committed to your own principles."


Mr Prabhu Chawla, Editorial Director, The New Indian Express Group said "Think that you are the best otherwise you can become the worst. One should always enjoy one's life but one should never forget one's duties."


Mr Sanjeev Kapoor, Celebrity Chef said, "Trace your own path. It is no use following the trodden path. In order to be different, think different & do different, really you will be different."
Speaking on the occasion S. Charanjit Singh Channi said, "Since India's engagement with globalization has grown over the years, it is imperative to have the traits & training to cope up with the situation so that we may direct the young minds who are to run the nation in future. As the apex body of management in the country AIMA organises annual mega flagship events addressed by renowned national and international speakers, we can expect positively in this very direction."