Shanti Business School Alumni Interview with Hunaid Khan Pathan- Life at B-school, Afterward and Career Goals
Alumni of an eminent B-School is the best source to know about the college. While choosing a college, we try to look forward to the alumni of that college, and needless to say, if we come across to know that the college has ideal and eminent personalities then chances of preference of that college increases over other ones. Careers360 always reach try to reach out to such alumni from renowned B-Schools who share about their experience of their college life and their life afterward. We believe such alumni talks always help in making the right and wise choice. Here we spoke to Hunaid Khan Pathan, an alumnus of Shanti Business School to know about his journey at this B- School. The talk includes his opinion about the Data Science field and his career goals.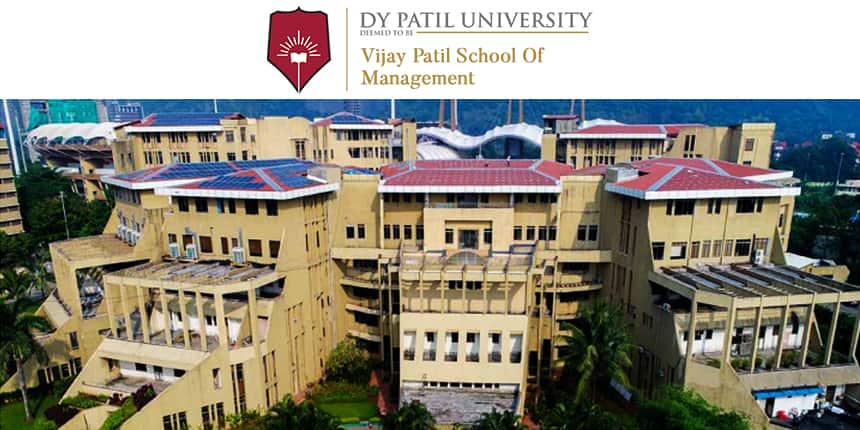 Careers360 - Tell us about your domain and your work profile. At the professional level, did you pursue the same field you were interested in or you switched?
Hunaid Khan Pathan - I am working as a Senior Data Scientist at Deloitte USI. Yes, I took decision science as my major and have been working in the same field.
Careers360 - Can you briefly tell us about your career path so far?
Hunaid Khan Pathan - I have been part of the same data science field for the last 7.5 years. I started my journey with GTPL Hathway ltd, I have also been part of clinical works and Evosys.
Careers360 - Is the Industry work different from what you learned at Shanti Business School?
Hunaid Khan Pathan - Data science field is dynamic hence there will be slight changes but what was taught to us during SBS times are still relevant and will help anyone to get a job
Careers360- How do you think your time in college has added value to your life, both professional and personal?
Hunaid Khan Pathan - Yes, Coming from an engineering background, we were not really taught practical scenarios and real-time situations but in SBS I can relate to everything as most of the things in the lecture and curriculum were designed in such a way that it was really easy to understand.
SBS has taught me to be disciplined, even if a problem is difficult give your best and you will succeed.
Careers360 - What was your initial thought process when you joined Shanti Business School?
Hunaid Khan Pathan - I joined SBS due to its highly professional and experienced faculty. SBS had the most contemporary course at that time, way back in 2012 hardly any college in Gujarat was providing PGDM in Decision sciences.
Careers360 - You must have spent a memorable time at Shanti Business School. Do you miss being a part of it? Share a few good memories.
Hunaid Khan Pathan - Yes, we enjoyed playing cricket, taking part in various college activities. I miss working in a group, making numerous PPTs for all the subjects.
Careers360 - Briefly take us through your life at the campus, the activities you used to do and your routine life.
Hunaid Khan Pathan - Kitli was our best part-time after the lecture, hell lot of discussions used to happen there about the career. SBS cricket ground where we used to enjoy playing cricket during our free time. We used to have lectures on weekends also but we used to enjoy it, it was always fun to be at SBS.
Careers360 - Apart from academics, what were the other activities you were involved in and how did it enrich your life?
Hunaid Khan Pathan - I won the business-standard General knowledge quiz and the SBS Shorr quiz contest. I believe for an MBA graduate GK is very important for day-to-day life and work. I used to love reading about new technologies, new tools coming in the data science field which increased my interest in the field.
Careers360 - How did you keep updated with the industrial requirements and what was the role of the institute in it?
Hunaid Khan Pathan - SBS library had a good amount of books available, also our faculty used to keep us posted about the different things happening around the world. I used to do a good amount of research on the global job scenario and how Data science will shape my career in the future.
Careers360 - You are a proud alumnus of this top College. What is the best part of Shanti Business School from a student's perspective?
Hunaid Khan Pathan - SBS is like a family, we have the best faculty, best infrastructure. That too near Ahmedabad is a plus point.
Careers360 - What is your suggestion/guidance for the Data Science aspirants?
Hunaid Khan Pathan - Stick to the basics, make sure your basics for Data science are strong. Always have a learning attitude, ready to learn new things with an open mind. keep a habit of reading about recent happenings in the field. Research what is coming in the near future and try to acquire that skills.
Shanti Business School, Ahmedabad Updates and Articles
Admission notification for Shanti Business School - Admission ...
16 Apr 2019
Shanti Business School, Ahmedabad has announced the admission ...
24 Nov 2015
Questions related to Shanti Business School, Ahmedabad
Showing 9 out of 9 Questions