SDMIMD Internship Success Stories
SDMIMD Internship Success Stories - Theoretical knowledge has to be substantiated by executing it practically. This is where the internship comes into the picture and plays a vital role for the freshers. A good internship gives one an opportunity to understand how things are being done in the real or practical world. Similarly, in the field of management as well, students during their academic career grasp a bulk of information related to management. It is during the internship that candidates get to hone their managerial skills on the basis of what they have learned. Besides, giving a good exposure an internship also serves the candidates to enhance their Curriculum Vitae (CV). Let us have a look at what SDMIMD passouts have to say about their internship..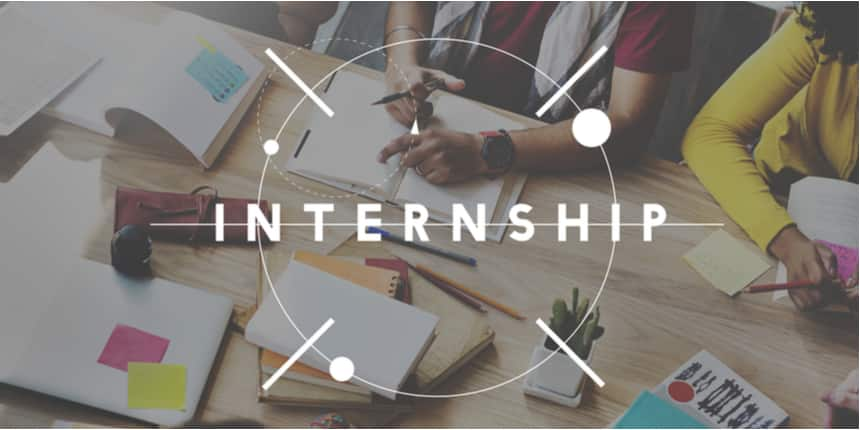 SDMIMD Internship success story
Gaurav Maheshwari (PGDM 2019-2021)- Market Research Intern at Feedback Insights
"My internship experience at Feedback Insights was very informative and professionally enriching. As an intern, I have had to work on multiple projects in the area of Consumer Satisfaction Parameters. I am glad that I could get a real Work-From-Home experience during this time and I am sure all my learning from this internship would help me immensely for my future ventures".
KANNA.NAGA Puzvika (PGDM 2019-2021): Intern at ITC
"The two months, that I had spent in ITC has helped me in developing new skills. It has given me the opportunity to gain knowledge about the recruitment and selection process of ITC, which is one of the top agricultural companies in India".
Rajyalakshmi K (PGDM 2019-2021): Intern at ITC
"My internship with ITC has been one of the most enriching and challenging experiences. The internship was my first stepping stone in the corporate world. The insights that I have gained will always help me in my professional career. Thank you ITC for providing me a learning platform and a medium to connect with corporate practitioners".
Sachit Srivastava (PGDM 2019-2021): Project intern at IBM
"I gained a lot of experience as I got to work with some of the smartest brains of the country and make lifelong connections with the team. The internship not only helped me improve my technical skills but it also helped me develop soft skills that will help me become a better professional".
Shubham Thakur (PGDM 2019-2021): Project intern at IBM
"This year I had an incredible opportunity to do my internship with IBM. It was a wonderful experience as I gained so much from it on both professional and personal level. Every day was a new opportunity to delve deeper into the industry and learn something new. This remote internship has made me a more patient person and improved my ability to work in a team".
Umang Kumar (PGDM 2019-2021): HR intern at NoBrokerHOOD
"I gained a lot of experience while working with industry leaders at NoBrokerHOOD. The internship helped me to develop my professional skills. I confidently consider myself a better professional than before because of NoBrokerHOOD".
SDMIMD Updates and Articles
Questions related to SDMIMD
Showing 41 out of 41 Questions
Shri Dharmasthala Manjunatheshwara Institute for Management Development, Mysore (SDMIMD)