RSB Chennai Campus Life - Interview with PGDM student, Rupesh
Stepping into a good B-school makes everything worth it in the end. The learning environment at any MBA college plays a pivotal role in growth of a student both academically and in terms of interpersonal skills. One of such B-schools is Rajalakshmi School of Business, Chennai that provides a conducive environment for its PGDM students to have a better campus life experience. Rupesh, first year PGDM Marketing and Business Analytics student shares his campus life experience with Careers360 where he talks about the extracurricular activities offered by the college, infrastructure and medical facilities, campus recruitment and more. Let us dive straight into the conversation.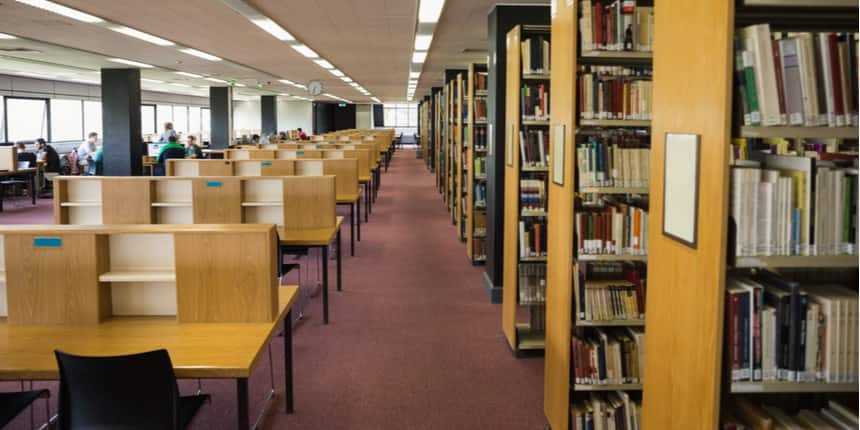 Careers360: Tell us something about yourself. Where are you from? Which branch are you studying and in which year you are in?
Rupesh: I'm Rupesh, I am a Mechanical engineering graduate from CIT Chennai. I am from Mogappair, Chennai. The branch I'm studying is Marketing and Business Analytics and I am currently pursuing my first year of PGDM.
Careers360: Were there any initial problems and hiccups that you faced during the initial months when everything at the institute was new? How was the support from the college and seniors? How has your journey been so far at the institute?
Rupesh: I haven't faced any problems during my initial months because of the Induction Program. It helped me to understand & gel well with the new people and environment around me. Till now the journey in RSB was very useful, informative & fun filled.
Careers360: Tell us about the facilities related to academics. How's the library, laboratories and how supportive are teachers to students in case of queries and doubts related to academics.
Rupesh: Academics is well planned in a structured manner. Books, case studies and many other study materials are given which helps us to grasp the subjects clearly. Guest lectures from industrial experts & industrial visit helps us to understand how the industry really works. Frequent exams, presentations & quizzes are being conducted which helps us score good grades in the End Term. Library has a very good atmosphere with availability of numerous academic books, journal's, magazines and newspapers. Teachers are our strength. They are very supportive in every aspect. They never hesitated to teach as many times as possible. They clarify all our doubts in a crisp and clear manner.
Careers360: How do the academic activities go? Do exams and other academic events be conducted on time?
Rupesh: Yes, all the academic activities are going well. Also, examinations and other academic activities are conducted on time.
Careers360: Do colleges promote extra-curricular and interdisciplinary studies? Are seminars and conferences organised by college?
Rupesh: Yes, equal importance is given to both curriculum and extra-curricular activities. Teachers always encourage us to participate in various extracurricular activities. Yes, seminars and conferences are also being organized by college frequently.
Careers360: What all facilities do you have on campus? What do you like here the most which you feel is unique and differentiating?
Rupesh: A well-maintained gallery type air conditioned classroom, hostel/ bus and canteen/ mess, stationary shop are some of the noticeable facilities that are available inside the campus. Gallery type AC Classrooms is the one facility I see unique in RSB.
Careers360: Tell us about the faculty-student ratio here and about the teacher-student relationship in your understanding.
Rupesh: 5:1 is the Faculty-Student ratio that prevails in our batch. Teachers are very friendly with us and they always motivate and encourage us whenever we are down in motivation.
Careers360: What activities are offered in the institute? Are there any clubs etc for the various extracurricular activities? Which ones have you taken up and are a part of?
Rupesh: There are various clubs for extracurricular activities. Some of them are Entrepreneurship Development Club (EDC), HR Club, Finance Club, Newsletter Club & Movie Club. I am part of EDC, HR & Newsletter Club.
Careers360: Describe a typical day at your institute – what do you do from the time you wake up till you go to sleep?
Rupesh: Waking up, Travelling to College, Attending Lectures, Doing Presentations, Attending Quizzes, Having Group Discussions, Playing Sports & Extra Curriculars in Leisure Time, Travelling back Home, Assignments, Research Work and Finally a Good Sleep.
Careers360: How comfortable are your hostels and how about the cleanliness factor over there?
Rupesh: Though I don't stay in the hostel, I got good feedback from my hostel friends about the cleanliness and other facilities.
Careers360: What about the medical facilities? Can you avail requisite medical attention if needed in an emergency?
Rupesh: In case of emergency we are going to nearby hospitals for treatment. However, for minor issues we do have a first aid kit with us.
Careers360: How do you balance your studies, projects, exams and other activities?
Rupesh: I will first decide my priorities & will make a personal schedule to balance the work accordingly.
Careers360: Tell us about the clubs and societies at the campus and how significant are they from your point of view or students point of view?
Rupesh: Clubs organize many activities & events on a regular basis. These activities, events & celebrations are important to us since they provide us the platform to showcase & improve our organizing, leadership & management skills.
Careers360: Is there any in-house magazine or journal for the latest events or happenings at the institute?
Rupesh: Yes, there is a newsletter which showcases all the events and happenings at our institute.
Careers360: What are the popular hangouts at the institute? What, according to you, are the most-visited places nearby?
Rupesh: Inside the campus, the canteen is our hangout place. EVP Cinemas which is just opposite to campus is the most visited place that is situated nearby.
Careers360: How do you spend your leisure time at the campus?
Rupesh: I'll spend my leisure time playing sports such as cricket, shuttle badminton, table tennis, chess and carrom with friends & seniors.
Careers360: Does college have a Facebook page where students can express their views or ideas, or any blog where they write about their experience of life at campus?
Rupesh: Yes, RSB does have a Facebook page where students can express their views and ideas.
Careers360: What type of companies come for campus recruitment and what percentage of students get placed every year? How is the recruitment process here?
Rupesh: Top Companies like Naukri, CBRE, Magicbricks, HFFC, PUMA and many more visit our campus for recruitment. RSB has achieved 100% placement since its Inception. Most companies have 3 Rounds of Interview 1) Aptitude Test 2) Group Discussion 3) Personal Interview.
Rajalakshmi School of Business, Chennai Updates and Articles
Questions related to Rajalakshmi School of Business, Chennai
Showing 2 out of 2 Questions
14 Views
Is rsb(rajalakshmi school of business, chennai) good for pgdm?
Hello there,
Rajalakshmi School of Business ( RSB)  is one of the best institutes offering PGDM courses. It is among the leading colleges in Chennai. It is the best choice for those who are looking forward to building a career in  Business and Management. The college has the best infrastructure and it has experts to train the students. It is also well known for placements. There is 100 percent placement according to the Alumni testimonials.
Good Luck!