Relevance of Design Thinking in the Management Education
To deal with complex and ill defined problems, design thinking is the must needed approach in today's era. Design thinking in management helps in bringing creative ideas for various problems. Also, with the advancement in technology the desired skills in the employee are changing. Dr. Sumesh Raizada, professor at JIMS Rohini, Delhi shares his views on design thinking in management by stating that, " Design Thinking in recent years has become extremely popular in the Entrepreneurial ecosystem as well as in several other streams of work. It is found to be extremely beneficial in the education system both at the school and higher levels. Several universities across the globe including Harvard and Stanford are vigorously pursuing teaching and research in this field, with positive outcomes." Read the complete details about design thinking in management provided by Dr. Sumesh Raizada.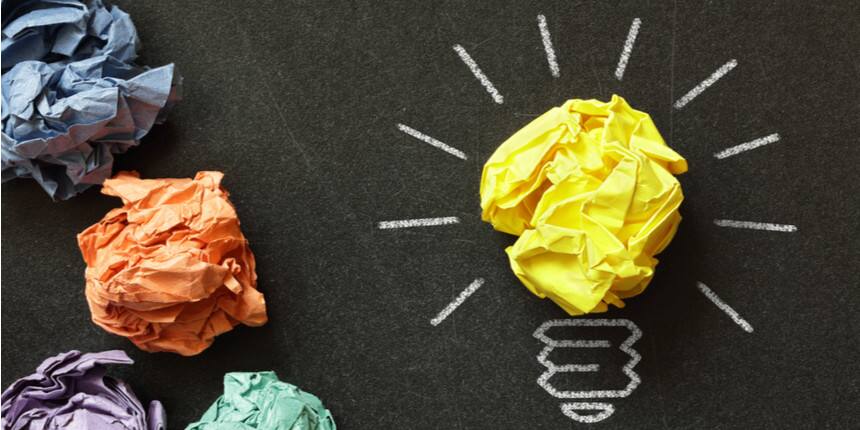 Design Thinking- Introduction
It is the process of creative problem solving and of converting ideas into viable & desirable products. The process of Design Thinking involves following steps;
Understanding problems through observation and asking questions

Developing empathy and defining the problem from various perspectives

Ideation and Divergent thinking in a collaborative mode, through which creative ideas are explored for finding solution to the defined problem

Convergent thinking, in which alternative solutions and ideas are narrowed down on the basis of their desirability and viability

Developing Prototype of the most feasible solution

Testing the prototype & applied solution and refining it through observation and feedback
Relevancy of design thinking in the present Management Education
Design thinking in management education has become a necessity because of various factors. Firstly the whole environment whether it is business, technological or social, is fast changing. Accordingly expectations of stakeholders including students, guardians and recruiters have also altered substantially.
Secondly, due to rapid advancements in technology, the offered job profiles and desired employee skills are changing. As a result, faculty in the B-schools have to prepare future managers to perform and excel in the dynamic corporate environment.
Thirdly, nowadays competition is stiff with lots of avenues of learning available to the students, both in online as well as offline modes. As a result, B-schools need to reinvent themselves through their program curriculum and pedagogy.
Lastly, management colleges have to prepare students not just to become an employment seeker, but also the employment provider. Hence sufficient creative and entrepreneurial skills need to be developed.
How can Design Thinking be implemented in the management program?
In order to implement Design Thinking as a part of the learning environment and institution's culture, both faculty and students must be capable of adapting to change. In the current scenario, it is essential to prepare a management student to become both entrepreneurs and intrapreneur, and this can be done effectively by imbibing design thinking approach.
Some of the ways through which B-schools can implement Design Thinking are,
Modifying course curriculum and teaching pedagogy

Making use of technology in the classroom

Making learning environment such that it stimulates creativity among the students

Emphasizing on learning by doing small projects that fosters critical problem solving approach

Imbibing research and exploratory mindset among the students
Design thinking in B-schools can be incorporated across all the courses and the functional areas including Admissions, Teaching, Examinations, Research and Training. The purpose is to make students competent enough to identify the problems existing around them, find viable solutions and implement them. In the process, if they are able to develop a product which can have commercial utility and bring revenues, it would be a great achievement for them as well as for the B-school.
JIMS, Rohini Updates and Articles
Questions related to JIMS, Rohini
Showing 266 out of 266 Questions