Quality Education and Stylized Campus at Utkal University, Bhubaneswar - Know Campus Life by Soumyaranjan Ray
Campus Life at Utkal University, Bhubaneswar by Soumyaranjan Ray - One of the most memorable days of one's life are the one which has spent in the college where they have pursued an undergraduate or postgraduate degree. It is a dream for every management aspirant to study in an institute which not only imparts quality education but also has a campus life which will enable the students to have fond memories. For almost two years students spend a major portion of their time at the campus in which they are studying and it is here that their personality is shaped. There are various societies of which students can become part of and enhance their skills apart from studying. Moreover, a beautiful campus also paves way to wonderful memories as the serene beauty captures the mind of the student who is studying away from the hustle and bustle of life. In an exclusive interaction with Careers360, Soumyaranjan Ray talks about the campus life of Utkal University, Bhubaneswar trips organised by the university, about the festivals etc. Read the full interview to know all the aspects of the campus life of Utkal University.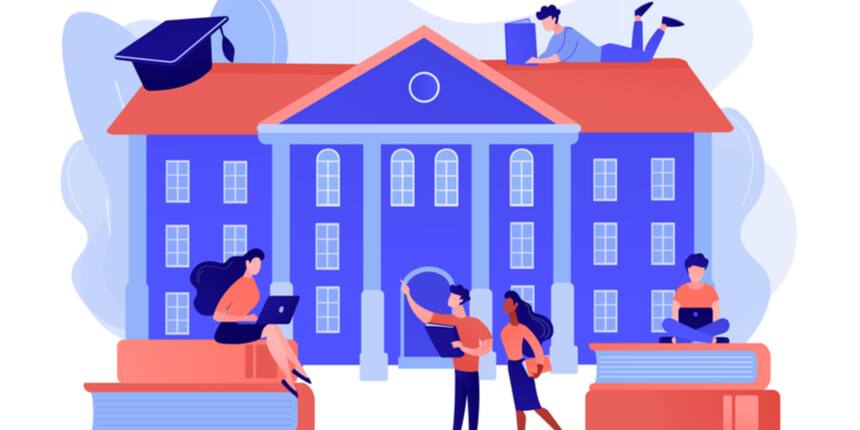 Careers360- How is the campus life at Utkal University, Bhubaneswar? What's the daily routine? Is it all packed up in a routine or equally divided between fun and study? What is the best thing about the campus, something that differentiates it from the other B-schools.
Soumyaranjan Ray - Utkal University alone sprawls over 400 acres and its campus life is therefore as big as the campus . There are a lot of activities doing the rounds inside the campus throughout the year, therefore can keep yourself busy anytime anywhere. There are as many as 26 departments proffering around 40 courses , so no fixed routine for anyone but the day in the campus starts as early as 7:00 am and goes on till 7:00 pm. It's totally a balanced routine between fun and study. Different departments have their own share of contribution in this. But talking about my department i.e; Department of Business Administration, we have a healthy environment and routine . Our department offers 4 course programmes that are Integrated-MBA , Executive MBA , MBA , Agri-MBA and for obvious reasons the routine has to be somewhat more flexible than the regular . One key specification that my course is different from other B-schools is its specialisation criteria. Our department offers dual-specialisation in any field of one's choice which gives an edge over other regular courses in other b-schools.
Careers360 - Does your college organise corporate trips or casual college trips? If yes, share the experience.
Soumyaranjan Ray - As a matter of course, it's an undivided part of every college to organise trips be it corporate or study and in our part it incorporates the course and there would be no fun without trips with friends. Our department expedites its students both on study and casual college trips. Recently we had a visit to NALCO, Angul . The plant received us with great warmth both morally and environmentally a small place with huge diversification that is between the plants and nature.
Careers360 - Is there any club or committees at the campus? Are you a part of any club or committee? Share some of the activities and experience
Soumyaranjan Ray - Yes there are many committees but unfortunately neither I am aware about many nor a member of any. Those committees are headed by post-graduate student-bodies where under-graduates aren't allowed to join.
Careers360 - Tell us something about your college's cultural fests, business/sports competitions or other activities.
Soumyaranjan Ray - There are numerous cultural festivals every year. Each department as well as hostels too celebrate their own functions. As such we are from management background but almost every department organises a meet according to their courses and we organise b-school meets every year. Many state level functions including felicitation ceremonies are held inside the campus auditorium with intra and inter level college , university and state level sports meet are organised hosted by the in campus sports complex as well as indoor stadium and hall.
Careers360 - What do you do when you are not studying or not attending the classes?
Soumyaranjan Ray - Coming to this point I have a versatile answer as I am not confined to any specific work or interest. But among all two things interest me more ; 'painting' and 'research works'. But I devote my time more in research works and compile them into reports and articles both mixed up with my own views , views of the public, view of the government (if there is involvement ) and above all what is right and within it , though I write about every category from soil to sky but major of my works include political, spiritual , cultural, religious and sci-tech. Apart from these I love hiking , cycling , parkour (not a pro though, ghost hunting (with any electronic equipment ;) ). I do a lot of puzzles, specifically sudoku and Rubik's cube.
Careers360 - There are always normal hangouts and few special hangouts like boys' secret corridors or the secret corner. What are some such special spots at the campus?
Soumyaranjan Ray - In a huge campus covered with greenery all around there are just no few hangout spots , there are in fact a lot of such secret places where any group of any age can hang out everyday followed by a new place to discover provided those are nature loving . Every corner of the campus has an uniqueness beholding it and one needs that feel to enjoy it upto it's heart content. I am with my two other friends , a group of three (not idiots ;) go around and across every spot .
Careers360 - Tell us something about the hostel life? What makes it special from other hostels?
Soumyaranjan Ray - Though I have ever been a hostility, but can tell from a few visits experience that , there is no dull moment inside the hostels and it is all same as rest of the hostels and hostel life in India with the typical hostel life where every hostel has a story and every story has a hostel in it.
Careers360 - Tell us about the placement process/experience?
Soumyaranjan Ray - I am still a student of 2nd year, waiting to be promoted to 3rd year when everything is normal after the corona pandemic. So I am still on the way to reach the stage of experience .
Careers360 - The new batch will join soon while you will be graduating. What would be your message to the juniors?
Soumyaranjan Ray - Though I am not be graduating this year but my message to the juniors as a final year student is that you should encourage yourselves to make most of your time and experience it here , your college experience will be what you make it and your opportunities will be the limits you place on yourselves. Take advantage of the many services available to help you achieve your full potential. Apart from your aim and career goal try expanding yourselves in every field to give you real life knowledge. Try to be the best version of yourself.
Careers360 - Add your picture and some campus picture which we can add with your interview
Soumyaranjan Ray - As such I do not have any photo which I can call my own but I am laying out with one which may not gratify or undergo your desideratum but please bear with it.
Questions related to Utkal University, Bhubaneswar
Showing 96 out of 96 Questions