Expert Column: Means shall define the ends, says Prof K Srinivasan, Jansons School of Business
Prof. K Srinivasan of Jansons School of Business, Coimbatore, deliberates on the systemic problems in management education and offers a way out. Read this column pen by Prof. K Srinivasan who discusses on the quality of education in the B-School even as he shares his inights on choosing a career interest and grooming of B-School students.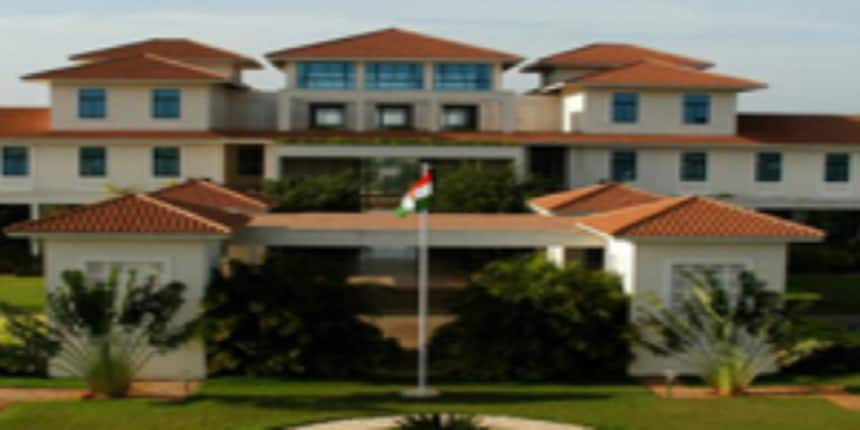 MBA has become a 'just another degree' these days. Management graduates don't seem to be the real "MBAs" that everyone thought about. Although a majority of them don't measure up to the level of boardroom managers as expected, many of them don't even qualify to be decent field warriors. This is the current state of affairs in management education.
A question of quality
Why do MBAs get placed at such low salaries? Mediocre input going through run-of-the-mill processes can produce average output only. It is true that there are so many business schools in India producing MBA graduates of varying quality levels bringing down the value of an MBA, less than or equal to an undergraduate.
Therefore, if we have to improve the employability and quality of the MBAs, I think both students and institutions should focus on their foundations and processes. I would reinforce the necessity of focusing on the popular troika, Attitude-Skill-Knowledge (ASK). But I suggest them to be built on top of students' Interests and Strengths (IS). Depending on this dyad, the weightage given for ASK would change, particularly in Skill and Knowledge, shaping the students to become either consulting and strategic thought leaders or be part of the street smart frontline force.
Enjoying the learning process
Institutions need to focus on robustness of the academic and learning processes to develop the ASK based on IS. Let students enjoy each and every process of learning, be it classroom lectures or summer internships or research works. Let there be enough opportunities for peer learning in classrooms as well as through student activities and events. We must 'tune' every aspect of teaching- learning process to the profile of students. Profiling the students and targeting the right roles and organisations are important to ensure right match. Every process, from curriculum to student activities, from placement preparation to summer internships, the fit has to be ensured to the profile and prospective role in final placement. Segmenting and targeting should happen at the individual level so that there is proper preparation, engagement and successful placement.
Giving responsibility
If a student is good in number crunching with analytical mind, then let there be efforts to place him/her in strategic consulting or analytics role. If the person is street smart and has great energy levels for leg work, the person should be shaped for sales and marketing or similar front facing operational roles.
Choosing one's career
The students should be sensitized about choosing their careers based on their strengths and interests, well in advance during the first semester so that the rest of the course period is wisely spent for shaping up on ASK. "Right man for the Right job' principle is not only relevant in recruitment, but in placement preparation too. Also, prepare the students for roles; not salaries. Let them not compete with their peers on salaries only. If the role is not suiting them, then that salary or the job is going to be short-lived.
Grooming students
Focusing on these foundations in academic processes will help students become employable in any organisation in any industry. But, institutions cannot mould or clone the students to match exactly to the industry specific requirements as there are a lot of constraints and consequences. Hence, institutions can and should only create athletes who would fit into any industry or role with little training and tuning.
Corporate connect should be intertwined as part of the learning process. Industry executives should spare their time to visit institutions and engage with students in as many roles as possible towards shaping their future employees to minimize the gaps in employability. Means shall define the ends.
Jansons School of Business, Coimbatore Updates and Articles
Jansons School of Business, Coimbatore has announced the admis...
29 Jan 2018