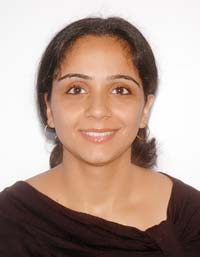 Getting an MBA tag from a top university is a dream that many aspirants nurture. However, reaching the final destination is no cakewalk. The initial step, which is a common mode is taking the GMAT (Graduate Management Aptitude Test) and clearing it. There are many students who reach Cloud 9 just by cracking the GMAT and don't take much effort in crossing the next hurdle, getting selected in the final application process of the B-schools.


To help the foreign MBA aspirants for London Business School, Kelley School of Business-Indiana University, Indian School of Business-HEC Paris or IIM, ISB or GLIM aspirants cross the rounds with élan, Mansie Dewan, a professional Admissions Coach has come up with her first book, 'Destination MBA Showing You How to Get There'. In a conversation with Careers360, Ms Dewan talked about her book, experiences of guiding the MBA aspirants, tips for the aspirants and many other topics.
Mansie Dewan has trained hundreds of MBA aspirants in the journey of the application and getting selected successfully. She has an experience of 7 years and has also worked with some of the leading coaching institutes in this field like Manya Abroad - The Princeton Review and Jamboree. 
Excerpts from the interview with author Mansie Dewan:

Careers360: What was the idea that worked behind writing the book, Destination MBA Showing You How to Get There?
Mansie Dewan: I have more than 7 years experience now in coaching and mentoring the MBA aspirants to crack the application process. In this long run I realized that I have a lot to tell and wanted a common way to reach out to all the aspirants. What better way than compiling and sharing my experience through a book? Moreover, majority of the MBA aspirants are clueless about why they want to pursue an MBA and what the right way to get there is, is this the right time or not and many more. There are so many grey areas where clarity is must. This is my initiative to demystify these grey areas.

Careers360: Who are the target readers for your book?
Mansie Dewan: Frankly, this book can be read by anyone as there is no demarcation in terms of readership and all are welcome to read the book. But to answer your question, I have written the book keeping in mind the working executives who have at least 5 years work experience and want to give their career a boost by doing going to a top notch B-schools of India or abroad for MBA through GMAT. The book answers their questions like what after GMAT? This includes answers to questions like how to write the perfect essays and Letters of Recommendations (LORs), interviews, presenting yourself to the admission board and many more.

Careers360: What is the USP of your book?
Mansie Dewan: My book speaks of my experiences. It is not just about the regular 'gyan' on the theoretical aspect but it helps the reader, who is an MBA aspirant looking for the right guidance to zero down the perfect B-School for him or her, developing and recognizing your personality traits, help decide whether it is Indian or foreign B-schools that will serve your purpose of doing an MBA, preparing for the applications and last but not the least, preparing for the essays, LORs through sample essays and letters, interview questions etc. It has some self help tools which can really enrich the students to trail through the process smoothly.

Careers360: What are the self help tools in your book you just mentioned?
Mansie Dewan: The self help tools are on getting the application process right, writing the proper essays, how to go about the Letters of Recommendation, check list for must prepare questions for interview, discovering your personality traits and emphasizing on the positives, how to have a perfect CV, adding the traits like extracurricular activities, community work among others.

Careers360: Does the book 'Destination MBA Showing You How to Get There' focus only on the post GMAT phase or it includes guidelines for cracking the GMAT as well?
Mansie Dewan: It is mainly for the post GMAT phase where the candidate has already taken the test and got his or her score. It is all about the application procedure and appearing successful. However, there is a section named 'Nailing the GMAT' where I have mentioned in a nutshell the importance of a good GMAT score and how to choose the right GMAT coaching institute. Here I would like to clarify to the readers that the book is not a GMAT preparation book but delves on the activities post the test.

Careers360: How long did it take for you to complete the book?
Mansie Dewan: It didn't take much time to write the book. I had so much to say that I was on a roll! I completed writing the book in a rather short span of time as I was quite clear about the messages I wanted to convey through the book.

Careers360: What is the reaction you have received after the book is released?
Mansie Dewan: I have received some really positive and inspiring feedback for my book. Not only have my students appreciated it but also from some senior professionals and educators of highly acclaimed B-schools which mean a lot to me! With all the positive reviews and feedback, I feel encouraged and grateful.

Careers360: When is the right time for the MBA aspirants to start preparing for the application process?
Mansie Dewan: What happens with most of the candidates is that as soon as they decide to take GMAT, they focus completely on the exam preparation as it needs rigorous training. They must remember that the application process is equally important too and it can't be any better if they start for the second phase simultaneously. However, if at all they cannot start earlier, they should have at least 3 months for the second, final and the most crucial round. They get around 3 months for the application process to the top B-schools in India and abroad after the GMAT scores are declared. This span should be utilized to the fullest.

Careers360: What is the procedure you follow when you coach a student?
Mansie Dewan: I follow a one to one counseling approach. I study the candidate's background properly and the coaching process is based on the individual needs. First I try to understand their purpose of his MBA dream, where he would like to apply, India or abroad, developing his personality traits and extracurricular activities, I also help them get the experience of community service which really enhances the application followed by essay, LOR and interview preparation through mock interview sessions. It is all specific depending on person to person and cannot be generalized in any way.

Careers360: What is the background of the students who come to you for their MBA admission coaching?
Mansie Dewan: They come from such diverse backgrounds that it is very difficult for me to put it in words. Their age group varies from 35 to 55. Their work experience varies from 2.5 years to 12 years. Their educational and occupational backgrounds range from being corporate executives to medical professionals, army chiefs to NGO workers, from creative background to hardcore engineering backgrounds… I can just go on about it. Some of them are very clear about their aspirations that they want to apply to an Indian B-School for a particular course, while some others are just confused about their aim and which B-School to apply. I counsel them and solve their dilemma just by talking to them and exploring various facets. Most of the times they themselves find out the answers to their doubts! All they need is little introspection and I just help them in doing that. Interacting with such varied personalities has also enriched my personality and I thank them for that!

Careers360: What is your plan for the future? Is there a new book in the pipeline?
Mansie Dewan: Yes, I am planning my second book and at present doing the groundwork for that. It will include the perspectives from the other side of the table. The book will contain the perspectives of the B-schools about their application process, what they look from their prospective students, about their B-School and programs and much more. I am in talks with the IIMs, ISB Hyderabad and such reputed B-schools and have received positive response from them. I hope the readers would appreciate the new book as much as the first one.

Careers360: Great insights Mansie! What is your advice for the MBA aspirants?
Mansie Dewan: All I want to tell them is know yourself, know your dream, the purpose and implication it will have on the society. Start your preparation early and focus equally on the GMAT exam and the application process which follows it. For everything else, you can always take help from 'Destination MBA Showing You How to Get There' or reach me. Remember that it is not mandatory to do MBA and don't follow the horde if you are not really enthusiastic about doing MBA or are not meant for doing an MBA. There are several other scopes and opportunities you will get to improve your career.