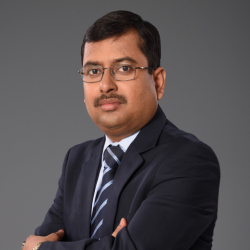 Bhanu Pratap Singh, 19 Sep 2018
Prashant Srivastava, VP–HR, Admin and CSR, Greenlam Industries, talks to Careers360 on what makes a best-fit candidate. In this interview, Prashant Srivastava shares his insights training programmes required for acquiring skills. He also shares his thoughts on HR education scenario in India.
Read this corporate interview of the VP-HR, Greenlam Industries to know what recruiters look for during placements and other aspects of recruitment in candidates.