No regulator required if you follow self-regulatory mechanism

"The system of action and reaction is to be followed, which means that someone has to complain. No one goes suo motu. The regulator would enquire and take  further action": Dr SS Mantha, Chairman, AICTE

Q. What is your opinion on Supreme Court's judgment on AICTE?
A. Management institutes  must decide, whether they want or don't want a regulator. You want a regulator that works on your terms, which will never happen. There are lots of changes happening in this system. You need to understand the pressures. In a free society there would be no regulators. Everybody would be self-regulating.

Q. Why do you need to get into the fee structure? You yourself said that market should decide whether an institute should close or open.
A. As a regulator we need to look at the regulatory issues in  society today. And one of them is a Supreme Court order, which says that there has to be a state- owned fee committee. What we say is, follow the directives in this regard and let the fee committee decide what the fee is.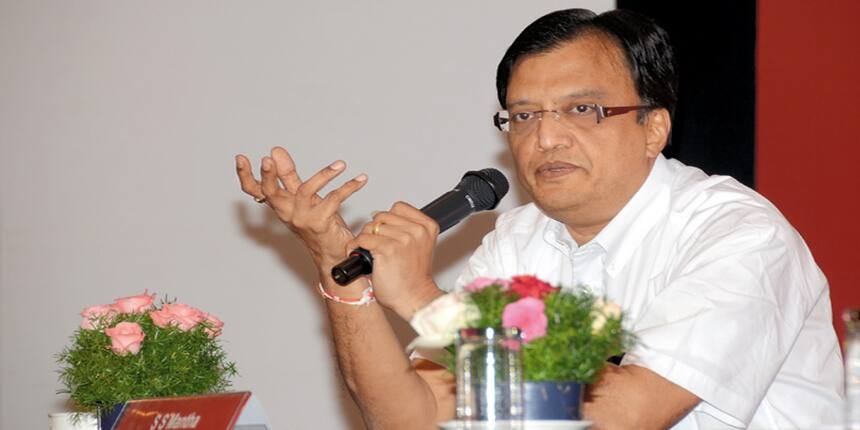 Ideally all the regulators should be enablers and facilitators rather than controllers. People expect AICTE to do a policing work but we have moved out of this kind of assumption in the last few years
Q. Are you saying that your regulation was  really forced by the Supreme Court order ?
A. Supreme Court orders are binding on all of us. There were complaints in the first place from students, parents and so on, and therefore there was a need to impose some kind of a regulation. To make it acceptable to all concerned, since there was already an order binding on everybody, we just asked everyone to follow that. The fee structure of courses depends upon the expenditure made and reasonable surpluses as defined by the committee. And that is between the institute and the committee. All we have said is that a fair play must exist for students. In the specific case of PGDM, it is only between institutes and AICTE. Now if there are complaints from students and parents on fee issues, we ask institutes to go by the rules laid down by fees fixation committee.


Q. A  large number of institutions are operating outside the system without any regulation or control. What is your comment?
A. The system of action and reaction is to be followed here, which means that someone has to complain, no one goes suo motu. The regulator would enquire and take further action. What should happen is, there should be a self-regulation mechanism, no regulator for that matter would be able to correct the system from end to end.

Q. Does AICTE act as an enabler or a controller?
A. Ideally all regulators should be enablers and facilitators rather than controllers. People expect AICTE to do   policing work but we have moved out of this kind of assumption in the last few years and that is why we have said that the entire process should be online and all the data should be uploaded by you. We ask for an affidavit in which the institute accepts that the data uploaded by it is right and we would take action if it is proved wrong. To this, institutes react as if we are criminals! This kind of conflict is always there.

Q. The curriculum decided by AICTE makes it inflexible for schools to innovate with the changing times. How do you address that?
A. First of all, we provide a model curriculum for every discipline, not just management, which you are not mandated to follow. There are several people coming from different places and seeking equivalence to enter into some other study or employment. Now how do I create an equivalence between two entities if I don't have anything?

Q. You seem to suggest that ISB has been a decently successful business model, and churning out good graduates also. Then why don't we become inclusive and get those kind of people as a part of the system?
A. Again from the Act's perspective, we provide coordinated development of technical education that includes all those disciplines. It also prescribes the procedures of approvals and methodologies. The Act says that all technical education needs an approval. Now if you choose not to get into the approval process and start operating outside, you become an unapproved institution for me. It is not for me to tell somebody to come to me and take my approval. It is for him to come.

Q. Is PGDM equivalent to an MBA?
A. The award of a degree is an enactment of parliament and only a university can do it. Institutes offering PGDMs are not affiliated to any university so they can't give a degree. IIMs also started on the same premise; that is why they were not able to give degrees. Purely on nomenclature it cannot be equated but fundamentally the content is much better than an MBA. It is all fine, but a certificate of equivalence cannot be given.

Q. Does AICTE now approve distance education?
A. As of now AICTE does not approve technical education in distance mode. There was a circular by Ministry of Human Resource Development Ministry, according to which all technical education in distance learning, if it happens in future, will come under AICTE and all other programmes in distance mode will come under UGC. Based on this there were several committee meetings. We have also participated in them. Fundamentally now we will allow blended learning to happen in technical education. The regulations are ready, we have not published them in the public domain because of certain issues we have. Once that is settled we will notify that, then any institution can apply under blended learning mode. The lab, practical will happen face-to-face and the teaching part can happen online.

Q. Your suggestions on how institutes can improve themselves?
A. A good institution is what it is  because of good students. In the name of access, if you say that everybody who needs education should get it, you will have institutes like water finds its own level and students will find their own institutes. If you look at the students joining institutes, this itself  shows how they rate the institute and that rating is extremely good, except in very few cases where they jump the queue. They are exceptions and we don't look at them but otherwise you have a mix of good and bad colleges and good and bad students. So what is the USP you need to provide? That little extra bit in terms of something that is defining in that context. Now in a purely market-driven economy, let the market decide who is going to stay and who is to go out.    
(This  interview was conducted at Career360's recent Managing Management Education conclave in Bangalore)