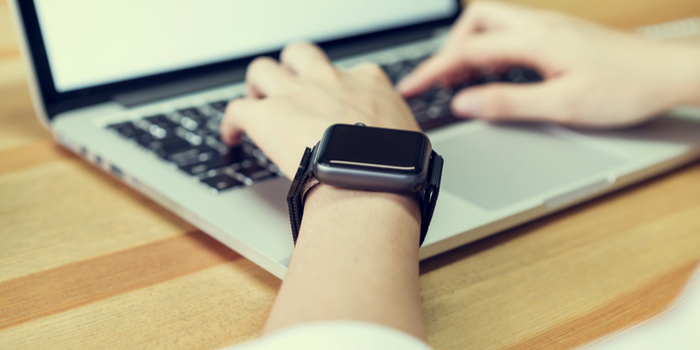 NMAT by GMAC 2018 –  NMAT exam 2018 has been scheduled from October 4 to December 17. Candidates can take the test anytime during this 75-day window by scheduling their exam. The exam is being administered by the Graduate Management Admission Council (GMAC) in online mode. The registration for NMAT 2018 with late fee has concluded and no more NMAT Application Form will be accepted. Before appearing for the NMAT 2018 exam, candidates must download the NMAT admit card from nmat.org.in. Apart from 26 B-schools in India, South Africa and Philippines schools will also accept the scores of NMAT by GMAC for admission in their postgraduate management programmes. The participating B-schools of NMAT 2018 include Narsee Monjee Institute of Management Studies, Xavier School of Rural Management – Bhubaneswar, UPES Dehradun to name a few. This article brings to you the details about NMAT by GMAC 2018 regarding eligibility criteria, application form, important dates, exam pattern, result, cutoff, selection procedure etc.
Salient Features of NMAT Exam:
NMAT by GMAC Pathfinder
Know your call chances
Use Now
The exam is conducted during a 75-day long window. Hence, candidates have the flexibility to schedule and take the exam anytime as per their convenience and availability.
Option to re-scheduling NMAT exam date, time and centre 
58 test centres in 44 cities in India. GMAC will allot the centre closest to you. 
Four international test centres of NMAT are present in Nepal, Bhutan, Bangladesh and Sri Lanka have made NMAT exam more easily accessible and demography-wise inclusive.
Improvise your NMAT score - candidates are allowed upto three attempts - one original attempt and two retakes (including no shows). The highest score amongst the three will be considered.
Popular exam -  total registrations for NMAT closed at 88,454 in 2017 compared to 82,928 in 2016. Also, in 2017, 40 percent women test takers added to the diversity in the candidate pool. The number of test takers are expected to increase this year as well.
No negative marking - Attempt questions even if you are doubtful with calculated guesswork
 Register for NMAT from mobile - GMAC allows registrations using mobile phone as one of the mediums. So register on the go! 
Prepare with Ease - Use the NMAT Official Prep Guide 2018 available on

nmat.org.in

. Take one free online practice exam consisting of a new pool of 120 past NMAT exam questions. The online mock and test preparation material has been launched by GMAC to help aspirants prepare better and get accustomed to the actual test.
What's new in NMAT 2018: 
New entries in the list of NMAT Participating Institutes. 
One B-school in India: School of Petroleum Management, Pandit Deen Dayal Petroleum University, Gandhinagar 
5 B-schools in Philippines and 7 B-schools in South Africa
will start accepting NMAT score from this year. 
The NMAT 2018 exam is of two-hour duration, carrying 120 objective type multiple choice questions from three sections. 
NMAT by GMAC – Fast Facts
Exam Name: NMAT by GMAC
Exam Level Type: National
Exam Category: Post Graduate
Conducting Body: Graduate Management Admission Council- GMAC
Below mentioned are the important dates for NMAT 2018.

NMAT Important Dates 2018
| | | |
| --- | --- | --- |
| Event  | Start | End |
| Registration  | July 03, 2018 | October 03, 2018 |
| | July 03, 2018 | October 16, 2018 |
| Late Registration (concluded) | October 04, 2018 | October 14, 2018 |
| | October 05, 2018 | December 14, 2018 |
| | July 03, 2018 | December 14, 2018 |
| Re-take Scheduling | October 5, 2018 | December 14, 2018 |
| Exam delivery | October 04, 2018 | December 17, 2018 |
| Final Announcement of Results |   | Second week of January, 2019 |
| Last date for Official score card download |   | March 31, 2019 |
NMAT 2018 is a computer-based test. Compared to last year, there are no changes in the NMAT 2018 exam pattern. The exam duration is 120 minutes and it will have three sections - language skills, quantitative skills and logical reasoning skills. Candidates can take NMAT thrice, one original attempt followed by two retakes and the best score out of three attempts will be considered for the admission. Candidates will need to answer the question within the allotted section time. They will not be able to move back and forth between sections. 
Candidates can refer to the below-mentioned table for NMAT 2018 exam pattern:
NMAT Exam Pattern 2018
| | | |
| --- | --- | --- |
| Section | Number of Questions | Time in Minutes |
| Language Skills | 32 | 22 |
| Quantitative Skills | 48 | 60 |
| Logical Reasoning | 40 | 38 |
| Total | 120 | 120 |
Marking Scheme of NMATby GMAC: Each question will carry one mark and there is no negative marking for the wrong attempts. No marks will be allotted or deducted for unattempted questions.
The syllabus of NMAT conducted by GMAC is divided into three sections - language sections, quantitative skills and logical reasoning. 
1. Language skills: This section will check the verbal ability, language structure skills and reading comprehension of a candidate. Below mentioned are the important topics to cover under this section:
Language usage and their rules

Para jumble

Syntax and correct grammar

Vocabulary

Fill in the blanks

Idioms

Reading comprehension

Anonyms and Synonyms
2. Quantitative skills: This section will check the quantitative ability of a candidate. This section will focus on topics like data interpretation, problem-solving and data sufficiency. The problem-solving section will include questions from arithmetic, geometry, modern mathematics, algebra and number systems.
3. Logical reasoning: This section will include questions based on family tree, arrangement, numeric grid, coding and series. 
The admit card of NMAT by GMAC 2018 can be downloaded from the dashboard once the payment is realized. The NMAT 2018 admit card is available only in online mode and the hard copy won't be sent to candidates. They would need to carry the printed copy of the NMAT admit card 2018 on the exam date at the allotted exam centres.
NMAT Exam Centres 2018
NMAT 2018 will be conducted by GMAC at 44 cities all over India and four international centres 
NMAT 2018 exam cities (Domestic)
| | |
| --- | --- |
| Cities | Region |
| Agra, Chandigarh, Dehradun, Delhi, Faridabad, Gurgaon, Jammu, Kanpur, Lucknow, Noida, Patiala, Varanasi | North |
| Ahmedabad, Jaipur, Jodhpur, Kota, Mumbai, Nagpur, Nasik, Pune, Pilani, Surat, Vadodara | West |
| Bengaluru, Chennai, Kochi, Hyderabad, Manipal, Mysore, Tiruchirapalli, Vellore, Vizag, Vijayawada | South |
| Bhopal, Indore, Jabalpur, Raipur | Central |
| Bhubaneswar, Guwahati, Jamshedpur, Kolkata, Patna, Ranchi, Shillong | East |
International test cities for NMAT 2018
| | |
| --- | --- |
| Location | Country |
| Kathmandu | Nepal |
| Thimphu | Bhutan |
| Dhaka | Bangladesh |
| Colombo | Srilanka |
According to the academic experts, the overall difficulty level of the exam was the same as last year - easy to moderate. The calculations involved in the Data Interpretation section were quite intensive. The Logical Reasoning section was comparatively easy while the English language section was moderate in terms of difficulty level.
Test takers can check the result of NMAT 2018 on the official website. To check the result, login to the NMAT account to download the scorecard. NMAT Final result 2018 will be declared in the second week of January 2019. An email will be sent regarding the NMAT result declaration. The scores will be sent to those five B-schools, which were opted for during application, once the final percentile is declared.
Candidates can check their final percentile in the third week of January. They need to login to their NMAT account to check the scorecard. NMAT 2018 cutoff will vary from institute to institute and will be announced soon after the announcement of the final result of NMAT 2018. 
As per the day 1 analysis of the exam, the NMAT 2018 cutoff is expected to be around 208 to 210 for NMIMS Mumbai.
The number of leading institutes accepting NMAT by GMAC is around 25. Below mentioned is the list of institutes accepting NMAT scores: 
NMAT 2018 Participating Institutes
After the declaration of result, participating institutes will declare shortlist of candidates based on their cutoffs. NMAT 2018 selection procedure will vary from institute to institute and there is no common selection procedure. Shortlisted candidates have to appear for Group Discussion (GD) or Writing Ability Test (WAT) or Case Discussion (CD) and Personal Interview rounds. Final merit list will be generated based on candidates' performance in NMAT by GMAC, GD/WAT/CD-PI rounds and or past academic records and work experience. Each institute will have different admission criteria.
The eligibility criteria of NMAT by GMAC 2018 is as follows:
The applicants should be graduates in any discipline from a recognized university with a minimum of 50 per cent marks in aggregate.

Candidates who are appearing for the final examination of their Bachelor's degree are also eligible to apply. Provisional admission will be given to students on a condition to pass their final examination of Bachelor's degree in the first attempt and in the stipulated duration with 50 per cent aggregate marks.

For all the Full-Time programmes, candidates having two and more years of post-qualification work experience will be preferred.
It is a must to register and pay for the NMAT exam before scheduling a test date and location. NMAT 2018 Registration opened on July 3, 2018. The application process is online only at the NMAT 2018 official exam website. Candidates can register and schedule their exam for any day during the 90-day window (from July 3 to October 3) without late fee. Registrations for NMAT will be accepted after October 3 until October 16, by paying the late registration fee. 
Candidates will have to register themselves after which they will receive NMAT user id and password on their registered email address. Upon receiving the credentials, they will have to login to the application window and complete the process by filling up the form with personal, academic and work experience details. Applicants have to also select B-schools, where they wish to send their scores. They can select up to five programmes within the registration fee. They have to upload photograph and signature under given dimensions.
Application Fee
A registration fee of Rs.2000 + applicable taxes can be paid through Credit Card/ Debit Card/ Net Banking/American Express Card/ Diners Card, IMPS, UPI and Mobile Wallets. Candidates can refer to the below-mentioned table for NMAT by GMAC application fee: 
NMAT 2018 Application Fee
| | |
| --- | --- |
| Activity for which fee is paid | Fee |
| NMAT Registration (Early) fee | Rs. 2000 + applicable taxes |
| NMAT Registration (Late) fee | Rs. 2500 + applicable taxes |
| Exam Retaking fee | Rs. 2000+ applicable taxes |
| Exam Rescheduling fee | Rs. 1100+ applicable taxes |
| Additional Score Reports (beyond five) fee | Rs. 200 per score report + applicable taxes |
Frequently Asked Questions for NMAT or NMAT by GMAC
Q. What is the updated / latest question paper pattern of NMAT 2018?
A- NMAT 2018 is divided into 3 sections, namely Language Skills, Quantitative Skills and Logical Reasoning. Each section is timed according to the questions asked and the candidates need to answer questions of each section within the allotted time.                                                                                                                                       
            

Section

        
            

No. of Questions

        
            

Allotted Time

        
            

Language Skills

        
            

32

        
            

22 minutes

        
            

Quantitative Skills

        
            

48

        
            

60 minutes

        
            

Logical Reasoning

        
            

40

        
            

38 minutes

        


Q. How can I review the questions attempted during the exam?
A- Candidates can recheck and change their answer in the given time allotted for each section. For eg: If you want to review your answers for Quantitative section, then you must do it before you run out of the 60 minutes allotted for that section. If you manage to complete the section before the time limit gets over, you can as well review it. After moving to the next section, you will not be allowed to go back to that section, attempt answers or change any responses. 
Extra time will not be added to the time limit of next section. 
Q. What must be carried to the exam hall of NMAT?
A -  Following documents must be carried to the NMAT test centre on exam day-
  Printout of the confirmation email of NMAT Registration
Admit Card: Candidates are required to download their NMAT Admit Card from their account
One photocopy of the Photo ID for submission at the test center
Any other document as advised by the authorities for differently abled candidates

.
Q. What are the ID proofs that are accepted at the test centers?
A- Following ID proofs will be accepted at the NMAT test centre:
 Passport
 PAN Card

Voter's ID Card

UID/Aadhar Card   

Debit/Credit Card   
Driver's License
Make sure that the ID proofs are not expired. 
Q. Which are the ID proofs which will not be considered for entry in the exam hall of NMAT?
A- List of ID proofs not allowed at the exam center-
Learner's driver's license
Photocopies (attested or otherwise)
Notarized copies
Q. What is a 75-Day window to NMAT test?
A- During a period of 75 days (October 4 to December 14, 2018), candidates can schedule their test anytime. This will help them improvise their preparation in case they want to take a re-attempt. 
Q. What are the activities that are prohibited inside the test center?
A- The following practices are not allowed inside the exam hall -
Hiring someone to take the test on your behalf

Taking the test for someone else  

Memorizing and sharing test questions

opying, asking or sharing answers with others during or after the administration of the test   

Carrying any prohibited item to the examination hall

Receiving, discussing or disclosing exam content via text message, e-mail, in an internet "chat room" message board, or     any other forum, before, during the exam.

   
Failure to comply by these rules, could result in the following penalties:
• Cancellation of your NMAT scores
• Notification to schools / universities accepting NMAT by GMAC exam score
• Damages for infringement of copyright
Q. What should be done if the computer malfunctions or some glitch arises during the test?
A- If some glitch occurs in the system inside the exam hall, the invigilator must be quickly informed. The invigilator will re-boot the computer. The answers marked by the candidates will be stored and the time clock will stop. As soon as the computer is rebooted or is functioning properly again, the candidate can resume from where he/she left.
Q. How will the date and venue be allotted to the candidate for NMAT?
A- Prospective test takers get to choose the date, time slot and location of their preference subject to availability on a First-come First-Served basis. After the registration is complete, a confirmation email about the registration will be sent. Candidates can schedule their exam through the scheduling exam tab in candidate dashboard available in the account.  
Q. When will GMAC declare the window-wise results for NMAT?
A- Within 4 to 6 weeks of the test taken.
Q. Will the NMAT scorecard be sent by post? How will I be notified about it?
A- No, the score cards will not be sent by post directly to any candidate. An email will be sent to them notifying them about the result which will be available after 4 to 5 weeks of the exam.
Q. Will rough sheets be provided for doing calculations or rough work?
A- Yes, rough sheets will be given to candidates in the examination hall only.
Q. What are the timings for NMAT?
A- Timings for the test are mentioned on the admit card. 
Candidates are advised to reach 45 minutes prior to the exam start time. Also, the candidates who reach 15 minutes after the entry time will not be allowed to take the test.
Q. Can editing or changes be made in the application form after it is submitted?
A- Except for the following fields, no changes will be allowed in the application form of NMAT after it is submitted:
1. School Preference
2. Communication Preferences 
Q. How many times can I candidate register for the test?
A- Test takers are not allowed to make duplicate/ multiple registrations which can lead to cancellation of the candidature and also forfeit of the application fee paid.
Q. Can I take 2 exams on 2 consecutive days, i.e. back to back on two days?
A- No. A candidate must wait for 15 days before retaking the test.
Q. How do I take a re-test for NMAT?
A- Retake option will be enabled in the candidate's existing NMAT account after the first test is taken. Once the re-take fee has been paid, the option to retake the test will be displayed in the Retake tab on the dashboard.
Q. How to reschedule my NMAT exam?
A- Rescheduling is allowed within a period of 72 hours before the scheduled test. Candidates can exercise the option of re-scheduling the following options:
1. NMAT exam date,
2. Exam time
3. Test center, subject to availability,
by paying an additional fee which can be paid through Credit Card only.
Candidates will receive a confirmation e-mail if the re-scheduled test has been approved. 
Questions related to NMAT by GMAC