MBA in Family Business Management: For the Next-Gen Entrepreneurs
MBA in Family Business Management: The future belongs to family businesses as 15 of the top 20 business groups in the country are family-owned and more are coming up. MBA in Family Business Management programme allows students to learn required skills to take their family business to the next level. Specialised MBA in Family Business Management programme helps students to turn their family-run businesses into professionally-run organisations. India has a long history of family businesses. From Tata, Birla, Reliance and Mahindra, there are many examples of successful family businesses in the country. The trend is very much likely to be continued in future as the next generation of family businesses is gearing up with specialised professional programmes, especially in Family Business Management. So let's find out more about the course structure, curriculum and the employment scope of MBA in Family Business Management programme.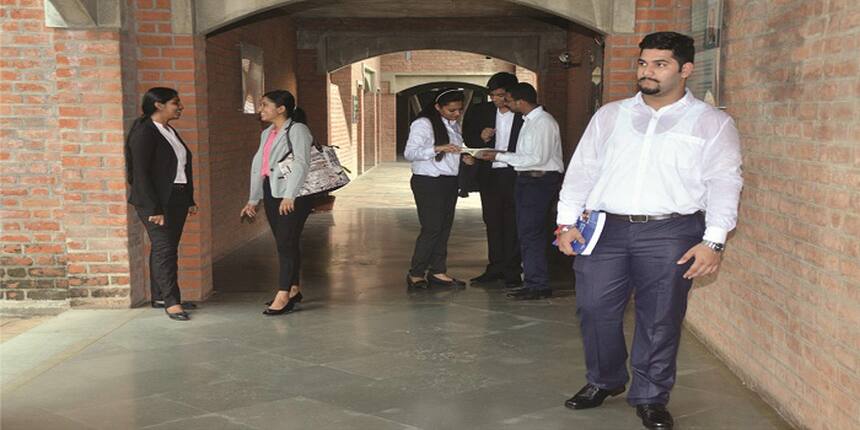 What is Family Business Management?
The term "Family Business Management" is very much self-explanatory. Managing an existing or already established business or businesses comes under Family Business Management. However, it's not as easy as it looks to manage or running a family business. And, that's why a specialised MBA programme in the sector is here to make the next-generation learn professional ethics and values that are required to run a family business. Multiple colleges and universities offer specialised courses in the field today. In the past decade, family-controlled businesses have diversified into different sectors including IT, Media, Telecommunications, Textiles, Healthcare. Wipro, Reliance, Tata and Raymond are some of the examples.
Family businesses create a significant wealth, contribute to jobs creation and grow over the years across generations. According to a Business Today report, the majority of listed companies in India still continue to be family-owned. This shows that the future belongs to family businesses and that is why the specialized programme in Family Business Management programme becomes very much crucial. The programme is designed to create next-generation family business owners who understand how to take it to a higher level.
MBA in Family Business Management: Course Curriculum
MBA in Family Business Management programme doesn't just allow students to understand the professional aspects of a family business but also helps them understand the family values behind it. Some of the topics covered are Understanding the Business Environment, Financial Statement Analysis, Cost Management, Family Business-Issues and Values, among others. 
MBA in Family Business Management: Growth Forecast
According to PwC India Family Survey 2016, 84 percent Indian family businesses expect to grow either steadily or quickly and aggressively between 2016 to 2021. The survey also says that 35 percent of Indian family businesses plan to pass the management to the next generation while 48 percent plan to pass on ownership but bring in professional management. The figures reveal that there would be a huge demand of the students with this specialisation either as Business-Owners or Business Managers.
INTERVIEW
Dr. Tulsi Jayakumar,
Professor of Economics & Programme Head,
Need for sophisticated and relevant learning inputs
Careers360: How specialisation in 'Family Business Management' helps students understand the dimensions of their family business?
Dr. Jayakumar: The approach adopted to teach in this course is specific, keeping in mind the students' background of being future owners than being future hires at another organisation. The programme helps participants, who are scions of Indian family businesses, to understand the various dimensions of their businesses better, and to plan for the future growth of their businesses.
Careers360:  How many seats your B-School offer and what is the complete fee structure for the Family Business Management Programme?
Dr. Jayakumar: The PGP-FMB programme offers admissions to two batches every year, starting in September and April respectively. Each batch offers 120 seats. Tuition fee for the programme is Rs 11.05 lakh plus taxes. Hostel fees are optional, on request.
Careers360: What is the Unique Selling Proposition (USP) of the specialisation that you offer?
Dr. Jayakumar: Exclusive Features of the Family Managed Business Programme:
(i) India's first & largest FMB programme, running for over 20 years
(ii) International AMBA accredited Programme
(iii) Customised content with specialization electives in Retail, Real Estate, Manufacturing and Service
(iv) Network with over 3,500 alumni across all industry segments spread across India
(v) Unique programme structure allowing students to study and work without interruption; spend one week on campus and three weeks at your business every month
(vi) Mentorship model-Active involvement of students, family business seniors
(vii) Exclusive 18-month programme offered at SPJIMR, Bhavans Campus, Mumbai
Careers360: Any new element that you wish to incorporate into your curriculum based on industry trends?
Dr. Jayakumar: The course architecture is being revised in keeping with industry trends continuously. This is also in keeping with the requirements of the AACSB accreditation, which the program (as part of the institute's flagship program) is going in for. 
Careers360: Could you tell us about the industry's demand for MBA in 'Family Business Management'?
Dr. Jayakumar: Family Businesses are focusing closely on innovation, digital technology, manufacturing excellence, professionalism, growth strategies and sophisticated financial management practices among other aspects. Therefore, they have a pressing need for sophisticated and relevant learning inputs, with a high industry application quotient. The programme delivers effective solutions to meet these complex needs. This helps in better management of such businesses.
Careers360: What are the specific qualities you look for in candidates seeking admission at your B-School?
Dr. Jayakumar: Candidates (who need to be graduates, or awaiting final year results) applying for this programme should be employed in their family business or to plan to join the business soon. The business itself should at least be moving to a second generation or is already a multi-generation venture. These are the primary needs.
Also, the seniors or previous generation leaders need to actively support and participate in their quest to undertake the PGP-FMB programme. The business leadership needs to demonstrate a vision for growth and development of the business only then will the business flourish.
Also Read