MBA is one of the most sought-after programmes after graduation and promises a bright career with lucrative opportunities. But, the MBA dream of many ambitious students is affected by unmanageable costs and fees. Yet, many MBA colleges in India with low fees still offer MBA programmes in various specialisations at an affordable fee and have a satisfactory Return on Investment (ROI). Typically, government institutions and central universities offer MBA programmes cheaper than private colleges and b-schools, such as IIMs, NMIMS, MDI and XLRI, and better placement opportunities. Here, this article will enlighten you on some of the MBA colleges in India with low fees.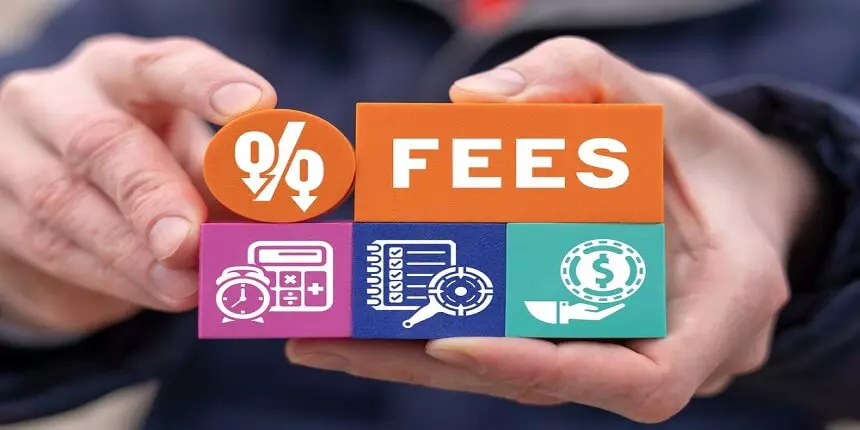 Top MBA Colleges in India with Low Fees & Better Placement
Resource Links for Online MBA
Best MBA colleges in India with low fees:
Apart from IIM, there are many B-School with lowest MBA fees in India. Check out the list of MBA colleges with low fees and good placements.
| | |
| --- | --- |
| College | Programme (MBA) Fee |
| | Rs. 0.20 lakhs |
| | Rs. 0.29 lakhs |
| | Rs. 0.31 lakhs |
| | Rs. 0.37 lakhs |
| | Rs. 0.38 lakhs |
| | Rs. 0.47 lakhs |
| Department of Financial Studies (DFS), DU | Rs. 0.48 lakhs |
| | Rs. 0.98 lakhs |
| | Rs. 1.14 lakhs |
| Pune University Department of Management Sciences (PUMBA) | Rs. 1.32 lakhs |
Popular MBA Entrance Exams
Top UGC Approved Colleges for Online MBA
Download this ebook and get all details related to the top UGC approved colleges for Online MBA.
Download List Here
After the Covid pandemic, online education and degrees became prevalent and accepted among students and professionals. Along with the comparatively low fees, the flexibility of online programmes, including online MBA programmes, urged students to prefer online MBA courses more than ever. There is now a plethora of top MBA colleges with low fees in India offered online that ignite the MBA dreams of many aspirants. Here, we provide a list of affordable online MBA courses.
Affordable Online MBA Courses
Browse MBA Colleges By Location
Check out the list low fees MBA colleges in india location wise.
Among the IIMs, some institutes provide MBA programmes with comparatively low fees. These MBA programmes will help candidates who want to fulfil their dream of pursuing an MBA at IIMs, the premier management school in India. The MBA at IIMs entices the students because of many aspects, including the placements, international exposure, faculty and the like. Some of the IIMs that offer MBA programmes are provided in the table below.
| | |
| --- | --- |
| Name of the IIM | MBA Fee |
| | Rs 11.75 lakhs |
| | Rs 11.90 lakh |
| | Rs 12.63 lakh |
| | Rs 14.60 lakh |
| | Rs 15.42 lakh |
| | Rs 15.50 lakh |