MAT Preparation for Language Comprehension & Verbal Ability
MAT Preparation for Language Comprehension & Verbal Ability - Management Aptitude Test or commonly as MAT is conducted multiple times a year. MAT score acts as a gateway to more than 600 B-schools across India. MAT language comprehension and verbal ability section aims to assess the candidate's grammatical and vocabulary skills. The language comprehension and verbal ability section in MAT 2021 is one of the five-sections which is termed as the easiest. MAT language comprehension can be easily mastered by practising a few habits in daily routine. The key to increasing the score in MAT verbal ability section is to read more often. MAT is conducted as a CBT, PBT and IBT based test with options for candidates to opt as per their preference. MAT will assess candidates in different areas, hence the paper is divided into five sections, viz., Intelligence and Critical Reasoning, Language Comprehension, Mathematics, Data Analysis and Sufficiency, Indian and Global Environment. Let us check more details about MAT 2021 preparation strategy for Language Comprehension and Verbal Ability.
Latest update - MAT 2021 registration for PBT and IBT test.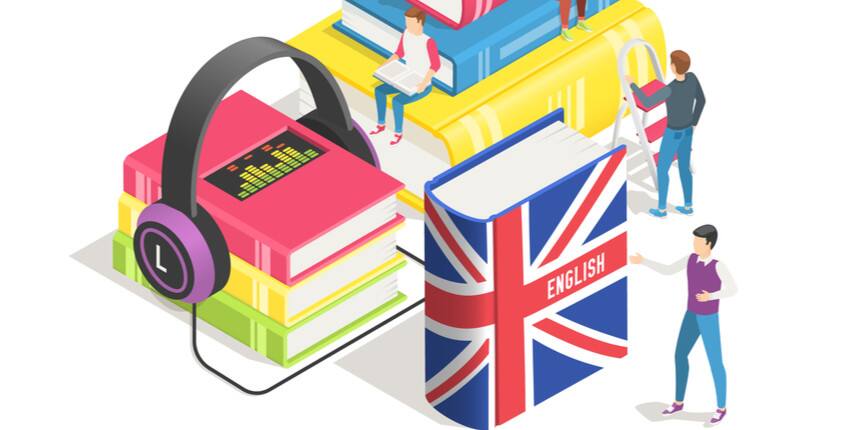 Fill MAT Application Form Below or Click Here
MAT Language Comprehension and Verbal Ability - Overview
Before getting familiar with the tips for MAT preparation, let's have a look at the MAT 2021 exam pattern for language comprehension and verbal ability.
Language Comprehension Highlights:
Features

Details

Number of questions

40

Marks per question

1 mark

Negative marking

0.25 marks deduction for incorrect answers

Topics covered

Reading Comprehension

Fill in the blanks

Synonyms and Antonyms

Idioms

Jumbled words and sentences

Odd word out

Sentence correction

Para jumbles




Expected time to be taken

20-30 minutes

Important books

How to prepare for Verbal Ability and Reading Comprehension for CAT - McGraw Hill

Mastering for Verbal Ability - Arihant Publications

Verbal Ability and Reading Comprehension for the CAT - Pearson

High School English Grammar - Wren and Martin
MAT Preparation for Language Comprehension & Verbal Ability
Reading Comprehension
Reading comprehension refers to the understanding of the text provided and comprehending with the ideas that the author wants to convey. Reading comprehension section generally consists of four to five passages with approximate 300-400 words each. Each passage will consist of five questions, students will be required to answer the questions on the basis of the passage. To improve one's reading comprehension, he/she must follow the following points:
Assess your current reading by noting the time you take to read a passage. To know your capability pick a passage from any magazine, book, newspaper or novel and note the instances where you lag for example difficulty in understanding a few words.

If you take time to understand a few words, focus on improving your vocabulary by creating flashcards of the words you were not able to relate to. Write the definition of the difficult words and twice or thrice take a quiz of yourself from the vocabulary you have written on your flashcard.

Vocabulary improves when you take pleasure in what you read. Hence, embrace to whatever you read and don't make it a constant chore.

Summarize every time to what you read and stop on the line where you start getting confused.

Try to read the passage aloud when you feel tired.

While reading, read the previous sections of the text to link with the later paragraphs.

While practising, discuss the passage with friends on the basis of your understanding.
Tips to improve Verbal Ability
MAT verbal ability will be assessed by questions being asked from the topics such as, sentence rearrangement and completion, synonyms and antonyms, idioms, odd word out, sentence correction, and para jumbles. To improve range of expression and comprehension, starting from today follow the ways mentioned below:
Read, read and read
Reading is one of the essential ways to improve one's vocabulary. You are advised to read from different genres and step out of your comfort zone. By reading from different genres you will run into new words. Make sure you take note of the new words and definition.
Each day, a new word!
Promise to self to learn a new word each day from the text you read. Also why not download the Vocabulary mobile application and making it a piece of cake? Applications such as Vocabulary.com, Magoosh Vocabulary Builder, Word to Word and many more help you learn new words and their usage in a sentence.
Let's Apply!
Now that you are learning a new word each day, try to use that word in your daily life. Also, if you hear any new expression, idiom or phrase try to inculcate them in sentences while talking to friends or family. It becomes easy to remember more often you use.
Getting bored? Watch a movie!
If you feel reading is getting boring and making you lazy, why not watch a movie?
Note - Don't forget to play the subtitles and have your dictionary by your side.
Play Word Games
Make your learning fun by indulging yourself into word games. Visit your nearby game store and purchase the board games like Scrabble. Call your friends or family and play along. Scrabble requires problem-solving skills and a will to try to form new words.
Quick Links:
Top B-schools Accepting MAT Scores and Cutoffs
MAT Syllabus 2021
Questions related to MAT
Showing 3935 out of 3935 Questions
Management Aptitude Test (MAT)