Management education: Problems and solutions
Prof. J. Philip, Principal Founder & Chairman, Xavier Institute of Management & Entrepreneurship (XIME) Bangalore, in a free-wheeling interaction with Rajaram Sukumar, analyses what needs to be done to make India's management education more meaningful…


Q. India's management education is riddled with problems. Which are the ones that need immediate attention?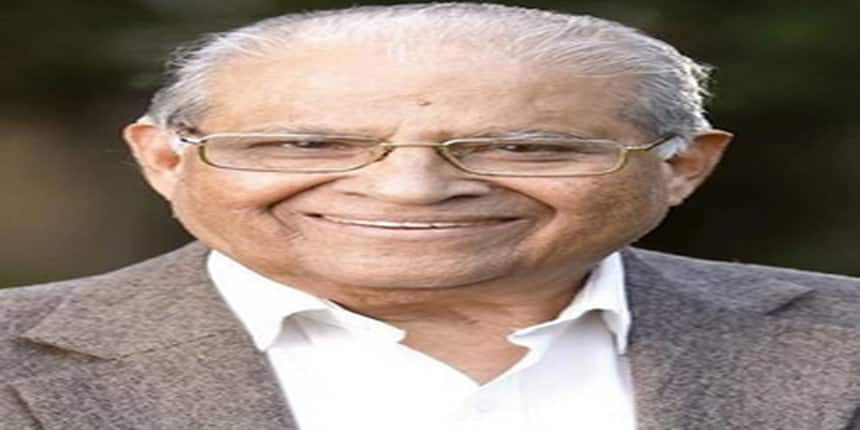 A. There are quite a few of them.  But the No.1 is shortage of competent faculty.  It is a very serious issue.  This is where AICTE should have made some contribution.  Unfortunately, not much has happened. And our law on qualifications for teaching faculty is pretty archaic.  Under this rule, K.V. Kamath, Mohandas Pai or Naina Lal Kidwai cannot be a management professor since they have no PhD.  But, someone who has done PhD on poultry farming or on socio-economic conditions of beedi workers, can teach management. 
Q. Could you give some examples of those without any doctoral qualification excelling as management leaders?
A. Please remember none of the founder directors of IIMs had a PhD. Two of them did not even have a Master's degree. As most of us in the profession of management education know, these gentlemen – Ravi Mathai, K.T. Chandy, Ishwar Dayal and Ramaswamy – had done quite well as directors. Now the lawmakers would do well to consult industry to lay down standards for such professional functions or roles.  PhDs from weaker systems have done considerable damage to our Business Schools. A good MBA with 20 years' industrial experience at a senior level will at any time be a better teacher compared to these paper PhDs. Good PhDs, yes, but not the marginal ones which dominate the field.
Q. Is there a need for course correction in India's management education domain?
A. No, neither at mid-course nor piecemeal. It has to be from Day-1. Kaizen (the Japanese word for 'improvement') is a better term, embracing as it does, change that is continuous and constant in its ameliorative and wholesome effects, with emphasis on such fundamentals as personal discipline and teamwork. I would reiterate that you need leaders to lead institutions and embody institutional purpose, not just an obligatory PhD from some obscure institution or irrelevant subject domain.
Q. Could you elaborate on this?
A. Arguably, education in India is one of the under-managed sectors of the economy, barring notable instances like the IIMs, IITs and the NLUs which manifest our capacity to foster and sustain pursuit of academic quality if we set our mind to it. But broadly speaking, there is much truth in the hypothesis of under management, all the more as we see key administrators in education like a Vice Chancellor or Principal who come to their positions with inadequate training or preparation. 
Teaching is not administration or management.  Management competence comes out of 'managing'.  Business managers are a good case in point. They get trained at each level in order to move up to the next level. I have always argued that a good MBA with about 20-25 years in a senior managerial position can be a better teacher than a mere PhD who has never seen the inside of a factory or of a business establishment.  
Q. What role does accreditation play in enhancing quality of B-Schools?
A. It is truly great.  It contributes to introspection, team work, a challenge, a cleansing of the system and true visioning. Absolutely great, if the right agency and the right people do it! In India, we have this strange system of government agencies doing accreditation. Accreditation is a not a regulator's job or a government's job.  As it happens in all over the democratic world, leave it to professional bodies.  Look at USA, the UK, Australia or Europe. Accreditation is done by independent professional bodies.
Q. There's a lot of criticism about curriculum- industry gap . Your thoughts…  
A. This is a 'Yes" and 'No' situation.  At good Indian B-Schools, the gap is low by virtue of the fact that they are learning organizations and exposed to best practices in terms of curriculum-industry interface.  But in a vast majority of 'C' ones, it is high.  The only hope is that quite a number of them will wither away under the heat of competition as higher education in the country opens up more and more.
We need to re-architect our B-School system, if we want to be competitive in the world of the fourth industrial revolution or what is called industry 4.0. Don't think we can win in that world with some 20 IIMs and another 20 from the private sector.  At least a thousand B-Schools should massively scale up in a system of autonomy and liberal legal framework so that India will have no dearth of world leaders in its B-School system.
Q. How can we make management students job ready from Day-1?
A. This is not a realistic question! No one is going to be job ready, as you say, even at Harvard or Wharton in a day, in a month or 6 months. It needs 15 to 18 months' time. But reduce the old lecture method and rely more on case, projects, experiential learning and simulation/games. 'Live Projects' is a great teacher. Datar et-al's prescription of 'knowing' 'doing' 'being' provides something instructive. 'Doing' skills have been neglected for years. Correct it and we will have more job ready graduates.
Q. What about diversity in classrooms…
A. I am happy to say, I see it all around if we take the good B-Schools of India. A good 'diverse' group itself is a good teacher – across the board all the way from communication to cultural sensitivity, team work across boarders and emotional maturity. If I speak about XIME Bangalore, which I had the privilege of founding and building, we approach 'diversity' as a fundamental value. Therefore, we have: Women students ranging from 45-55% in a class; students from 22-25 states in a batch; engineers do not cross 60 percent in the composition of batches; some healthy balance between freshers and experienced ones. Make it fully residential too. By doing so, we are certainly developing a recipe for success. 
As to internationalization of Indian business education, I hope a day will come when at least 20 percent of our MBA students are of foreign origin.   
How to enhance quality of B-Schools
Take away the affiliation system. Nearly 80 percent of the unemployable MBAs come from these affiliated B-Schools 

If a B-School doesn't have 30 percent admission of the sanctioned strength for 3 years, close them 

Encourage M&A in Business Education too 

Allow industry veterans without a PhD to teach at B-Schools 

Directors of B-Schools should be proven leaders and not just people who climbed up by the efflux of time 

Quality will also come up when some of the marginal ones just wither away