Management Education: Challenges and Prospects
A well-known academic expert, Prof. M H Bala Subrahmanya from Department of Management Studies, Indian Institute of Science Bangalore (IISc Bangalore)  explores the role of management institutions in enabling the country to overcome its challenges and exploit the emerging prospects…   


Management education has an indispensable role to play in the economic development of nations, more so in the context of an emerging economy like India. Given this, management education needs to be oriented towards addressing the national challenges from time to time. It has the responsibility to provide directions to a nation's economic growth and prosperity, while exploiting emerging prospects. It is against this backdrop that it is appropriate to examine the current challenges as well as emerging prospects of Indian economy and explore the role of management institutions in enabling the country to overcome the challenges and exploit the emerging prospects.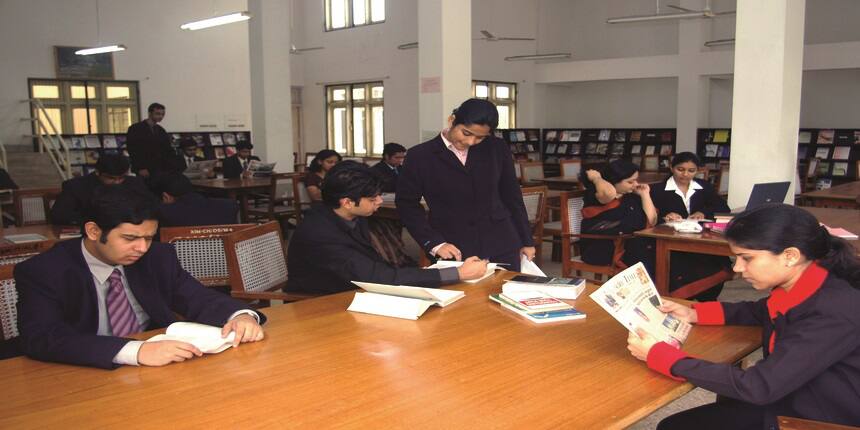 Indian economy: Current challenges and prospects
India is considered one of the emerging economies globally, thanks to its steady and consistent above global average economic growth. Despite achieving a fairly consistent and moderate rate of economic growth over a period of time, Indian economy has not been able to experience the desired rate of structural transformation in terms of the following:
Structural change in terms of a steady growth in the share of manufacturing industry in the GDP and manufacturing employment in the occupational structure of labour force, and
Structural change in the composition of India's exports from resource-intensive and low-tech products towards medium tech and high-tech products so as to arrest and curb the ever-widening trade deficit in India's balance of trade.
The former has the potential to accelerate the overall growth rate of Indian economy while employing an increasing proportion of the labour force, whereas the latter is desired to achieve the much-needed external stability to Indian economy. Government of India has been striving hard to address these challenges in the era of economic liberalization through consistent policy support in varied forms, such as National Strategy for Manufacturing (2006) through National Manufacturing Competitiveness Council (NMCC), National Manufacturing Policy (2011), National Investment and Manufacturing Zones (2011), and more recently through the introduction of 'Make in India' (2014) policy. There is an urgent need on the part of Indian management schools to perceive this national challenge and respond to it positively.
Generation of technology and management personnel
At the same time, Indian economy has been experiencing a steady generation of technology and management personnel, thanks to: (i) ever increasing inflow of FDI through MNCs in diverse sectors, particularly knowledge/technology-intensive industries, and (ii) growing number of science, engineering and management institutions across the country. This has slowly and steadily led to the emergence of techno-managerial entrepreneurship from (i) knowledge/technology-intensive industries, and (ii) science, technology and management institutions either directly or (in some cases) through their own Technology Business Incubators (TBIs). 
The techno-managerial entrepreneurship through industries and/or institutions has been enabling the growth of tech start-ups, which, in turn, has been opening up new job opportunities for management graduates. At the same time, tech start-ups look for ecosystem support in the form of mentorship, market information, human resources, financing options, entrepreneurship sources, etc. for gaining stability and scaling up, which management institutions can provide. Indian management schools have to respond to these opportunities on an equal footing. 
What should management institutions do to address the challenges?
To address the challenges as well as to exploit the emerging opportunities, management education institutions need to re-orient themselves through the introduction/revision of their management education as well as placement programs. There must be dedicated streams for (i) manufacturing technology management and (ii) tech start-up management. They must aim at creating techno-managerial personnel for the promotion of technology-intensive manufacturing enterprises, and techno-managerial entrepreneurship for the growth of tech start-ups. The former should focus more on R&D management in Indian industry to develop indigenous technology capability for a shift of the manufacturing base from light manufactured (low-tech) goods to medium and high-tech manufactured goods. This should enable Indian industry to steadily penetrate the international market with more and more medium-tech and high-tech products. In the process, the composition of Indian export basket must comprise more of medium-tech and high-tech products relative to resource-intensive and low-tech products, [at least, similar to some of the South-East Asian countries], thereby enabling us to bridge the ever-widening trade deficit of the country. 
Role of tech start-ups and need for scaling up to tech-intensive enterprises
As a complementary to the above strategy, tech start-up management should aim at not only the creation of more and more tech start-ups but more importantly their stability and success of such tech start-ups for scaling up to become large knowledge/technology-intensive enterprises. These knowledge/technology-intensive enterprises must have a global focus and a global reach, and thereby give a fillip to India's export growth through tech-intensive products. Indian management institutions must build an incubation framework within, comprising (i) a sandbox for ideation, (ii) a pre-incubation cell for developing proof of concept and prototypes, and (iii) a TBI for facilitating a Minimum Viable Product and early market identification, for new venture creation and growth. The networking with alumni and industry must be strengthened to promote the stability and scaling up of tech start-ups which emerge from their incubation frameworks. 
Need for shift in manufacturing sector
Indian economy, though experiencing a respectable economic growth, steadily and consistently, has not been able to overcome the challenge of promoting manufacturing industry to enable it to become a dominant sector in its economic structure. In the process, the much-needed shift within the manufacturing sector from light to medium and heavy manufactured goods has remained a distant dream. This is further reflected in the composition of India's export basket heavily tilting towards resource-intensive and light manufactured goods, and thereby not enabling the country to bridge the widening trade deficit. This challenge must be met on a priority basis and management institutions have a vital role to play in overcoming this challenge for the country. 
Turn challenges into opportunities
The ever growing (i) entry of MNCs into knowledge/technology intensive sectors and (ii) science, engineering and management institutions have been resulting in the emergence of an increasing number of tech start-ups. These, in turn, look for multiple support in the form of human resources, market, finance, entrepreneurship, mentoring, etc. which offer diverse opportunities for management institutions. India's management institutions must take these challenges and opportunities on an equal stride and gear themselves up to contribute to the nation's economic growth. They need to work with alumni and industry towards this end.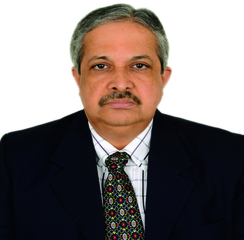 Prof. M H Bala Subrahmanya
Department of Management Studies, IISc Bangalore