MAH CET 2014 section wise preparation strategy and expert tips


MAH CET 2014 is making a comeback in the world of MBA entrance exams after a hiatus of 1 year in new avatar. Unlike the past years, the MAH CET 2014 MBA entrance exam will be held in computer based format over a window of 2 days, from Saturday, March 15 to Sunday, March 16, 2014.

With the announcement, the aspirants of the top B-schools in Maharashtra are now preparing for the upcoming exam. Though the exam pattern is similar to the other MBA entrance exams, it is different in some aspects. As you plan to take the exam, this article brings you preparation tips for MAH CET 2014 MBA exam and also brings you insight on how the exam is different from the other MBA entrance exams like CAT or XAT.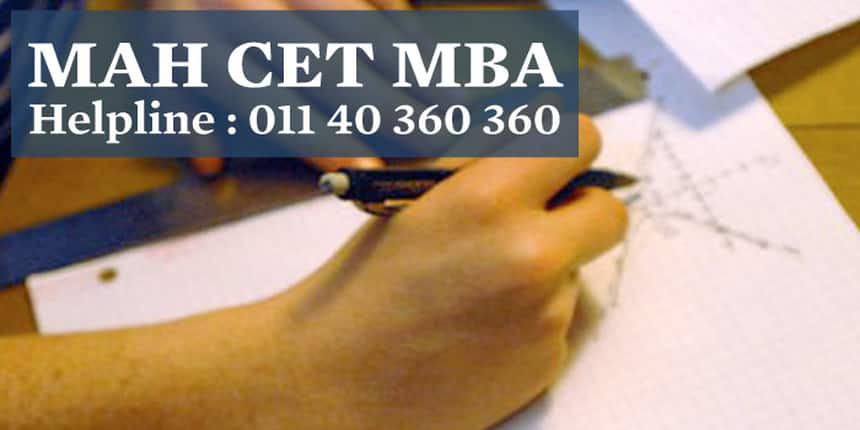 First let us have an overview of the test structure.


MAH CET MBA Test Structure
MAH CET MBA entrance exam is a multiple choice objective type test. Each question bears five options. Unlike other MBA entrance exams like CAT or XAT, MAH CET does not have section wise division in the paper. A total of 200 questions will be there in the exam which will have to be solved within 150 minutes.


According to the Directorate of Technical Education (DTE), Maharashtra, the body that conducts the exam, the MAH CET 2014 exam questions are distributed among the following areas:
Verbal Ability and Reading Comprehension

Quantitative Aptitude

Logical/Abstract Reasoning
For any doubts or queries on MAH CET, call the MAH CET Helpline at 011 40 360 360.


Let us have a look on what DTE would test at the section wise preparation strategies as shared by the experts.


Verbal Ability and Reading Comprehension
This section tests the English language ability of the candidates. The basic areas which will be covered include Reading Comprehension, grammar, vocabulary, sentence completion, synonyms, antonyms, comprehension of passages etc. DTE mentions, "Your English language ability would be tested through questions on; (1) understanding of the contents of the passage and; (2) choice of appropriate words, phrases, expressions and similar language skills."


Quantitative Aptitude
According to DTE, this test helps to know how fast and accurate you can work with numbers, do numerical calculations understand various arithmetic problems involving ratio and proportion, percentage, etc. This test also helps to measure your power of quantitative reasoning, interpretation of tables, common graphs and charts.
Logical/Abstract Reasoning
DTE states, "This test measures how quickly and accurately you can think. This test may have questions based on figures and diagrams and also questions on verbal reasoning."


According to the past analysis of MAH CET MBA entrance exam, the difficulty level ranges from easy to moderate. Hence, if you have taken CAT, XAT or other national MBA entrance exam, tackling this exam will take much less of your effort.


How is MAH CET Preparation different from that of CAT?
In terms of the format of the exam, the following differences can be noted.
| | |
| --- | --- |
| CAT | MAH CET |
| The test is divided into two sections, each of 70 minutes duration | There is no section wise division in the MAH CET exam. |
| The number of questions is 60 | The number of questions is 200 |
| The duration is the test is 140 minutes | The duration of the exam is 150 minutes |
| There is negative marking of 1 mark for each wrong answer | There is no negative marking scheme |
As far as preparation strategy is concerned, it is more about managing the speed than the questions. Arks Srinivas, founder Chairman, VistaMind Education says, "The challenge lies in attempting the questions. Preparing for MAH CET would not be very difficult if you have taken CAT. The difficulty level of MAH CET is far easier than CAT. However, since there is no negative marking, you are expected to attempt as many questions as possible. Speed and quick decision matter a lot."


Revise & Revisit
If you have taken CAT or XAT, you can simply revise the syllabus to prepare for MAH CET. "Revise your study materials pertaining to Quant, Verbal and Reasoning. The syllabus is more or less the same. The advantage lies in the fact that the difficulty level is much easier compared to CAT or XAT," says Sandeep Manudhane, Chairman, PT Education.


However, if you have not taken any CAT or XAT, you have to prepare specifically for the exam. Manudhane advises, "The difficulty level of CMAT and MAH CET MBA exam is at par. Even if you have not taken CAT or XAT, you must have taken or planning to take CMAT. Otherwise, you have to start the preparation afresh by following the MAH CET pattern and syllabus."


Take Mock Tests
Like every other exam, taking mock test is an integral part of preparation for MAH CET MBA entrance exam as well. Now that the MAH CET 2014 dates are announced, you must seriously prepare for MAH CET. According to the experts, more than theoretical preparation, getting experienced with the practical approach is more important. "Write around 10 to 12 mock exams. Divide the sections according to duration. If you don't practice time management during mock exam, you won't be able to apply it in the day of the exam," says Srinivas.


Don't miss the exclusive topics of MAH CET
Unlike CAT, XAT and other popular national level MBA entrance exams, topics such as Verbal Reasoning and Venn Diagrams do not carry a high weightage. While preparing, you must focus on these areas which are exclusive in the MAH CET MBA entrance exam. Gautam Puri, Vice Chairman, Career Launcher says, "There are various areas in the MAH CET exam which are not there in the CAT/XAT paper. Venn Diagrams, which is a common question in the Logical/Abstract Reasoning section of MAH CET exam, is not quite common in the other exams. Hence you must give special emphasis on these topics during your preparation."


Also Read


MAH CET Past 5 Years Trends and Analysis
Top B-schools Accepting MAH CET Scores and Cutoffs


Stay tuned to bschool.careers360.com for more information and updates on MAH CET 2014.
Questions related to MAH MBA CET
Showing 17 out of 17 Questions