LIBA Chennai hosts its management fest CHRYSALIS 2019
Loyola Institute of Business Administration (LIBA), Chennai hosted CHRYSALIS 2019, its annual flagship management fest on February 2 and 3, 2019. The Inter B-School fest was based on the theme, "An Era of Disruption" which provided a platform for the participants to explore and implement disruptive business strategies. The two-day management event witnessed more than 1200 students from 40 colleges.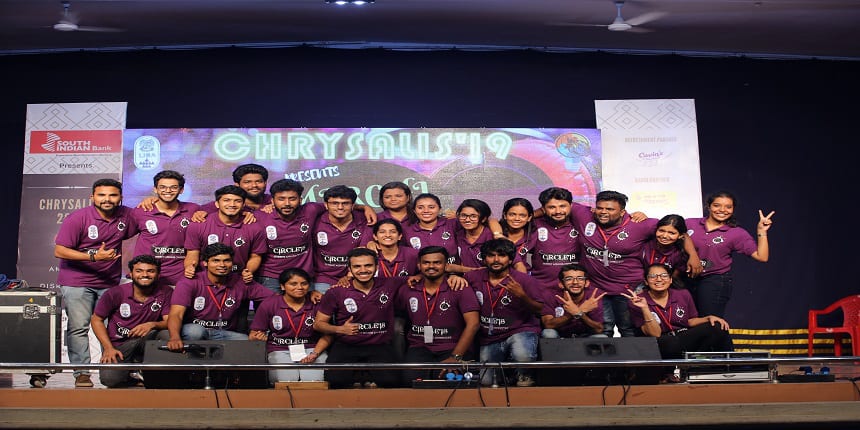 The event was inaugurated by eminent dignitaries like Shri V Balakrishnan, IPS, Joint Commissioner of Police who was the Chief Guest and Guest of Honor Shri Amardeep Devadason, Senior Vice President, Operations, Global Outsourcing, RRD along with Fr. P Christie SJ, Director, LIBA in the presence of faculty members, participants and students of LIBA.
In his address to the students, Shri V Balakrishnan, IPS, Joint Commissioner of Police said "Disruption, an ideal topic for this era has been happening from the beginning of time. It has covered all spheres be it literature, science, philosophy etc. Technology is draining disrupting minds to come out with new innovations. Innovations are limited with time and space whereas disruptions happen at larger scale in time, space and other dimensions. The society moves forward with product, process, and personality oriented disruption. Disruption is going to be the seed of development for the future and I urge you to be a disruptor with good ethics."
Mr Amardeep Devadason, Senior Vice President, RRD, addressing the gathering said, "Disruption is real, changing and continuous; one must adapt and embrace disruption. To be successful, one must manage the present, selectively forget the past, and imagine the future. My advice to the students is to challenge the status quo, bring value to yourself and the work place, find yourself a good mentor and lastly keep learning while challenging yourself."
Spread across two days, CHRYSALIS hosted series of academic and non-academic events like Blitzkrieg, Finzest, Markathon, The Clique, Ziel, Debaniaque, E-Cracker, Exquizite, Best Manager and other trending events. CHRYSALIS 2019 also successfully engaged non business graduates by conducting events like PUBG, Crime Scene Investigation (CSI), Burn the Floor and Band Slam. The day ended with various bands actively participating in open event Band Slam on the first day which saw performance by Ms. Nadisha Thomas.
The second day concluded with a variety show Burn the Floor which was judged by Ms Radha Sridhar, Assistant Editor, Mr Arun and Mr Aravind, reality show organisers and casting directors witnessing an overwhelming participation from the students. This year the management event saw South Indian bank, RRD, Canara Bank, Mathew Garments, Chetti Vilas, DCC Promoters, Cavins and Radio Mirchi partnering with LIBA's CHRYSALIS 2019.