JIMS Rohini Alumni Interview
Shray, alumni of JIMS Rohini PGDM Batch (2012-14) in his interview shares his work experience. Shray also expresses his view on how MBA as a professional course helped him to become an adaptable person at the professional front. Shray is presently working with Quantum Consumer Solutions as a Lead Business Intelligence. He further states that MBA from JIMS Rohini helped him in acquiring practical knowledge. Read this interview with Careers 360 to know about Shray's experience at JIMS Rohini and work.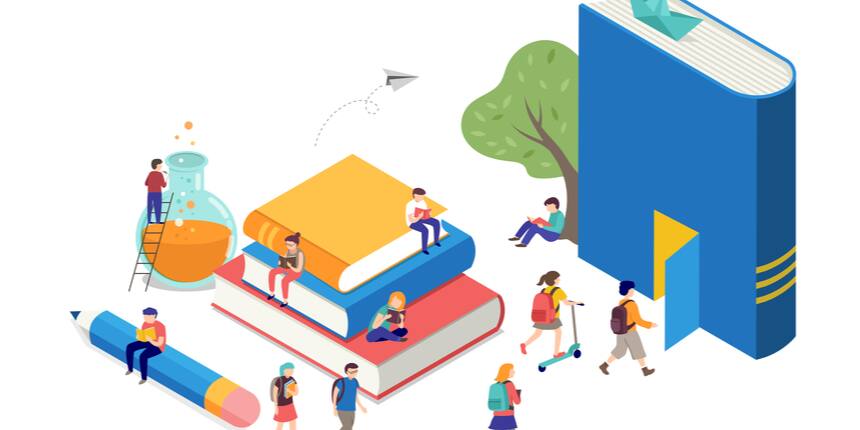 Careers 360: Tell us about your domain and your work profile. At the professional level, did you pursue the same field you were interested or you switched?
Shray: I am working with Quantum Consumer Solutions as a Lead – Business Intelligence. I am responsible for leading Market research projects and helping clients grow their business by designing future strategies for them.
Careers 360: Can you briefly tell us about your career path so far?
Shray: I have a total work experience for 4.5 years, I started my career as a Business Analyst with Evalueserve.com and worked there for almost 2 years (1 Year 11 Months to be very precise). The major part of my job involved a secondary analysis of client related data and then evaluating them basis a few parameters and finally listing them on a stock exchange. Post EVS I joined Quantum Consumer Solutions which is a primary Market research and Design strategy company as Research Executive, I got promoted to a senior executive in 2017 and Associate Manager in 2018 and recently I was promoted to Lead. My journey with this company has been really insightful as I worked on challenging projects and got many opportunities to grow and learn.
Careers 360: Is industry work different from what you learn at B-School?
Shray: I feel B- School will help you form a base knowledge about a subject; however, their practical application varies as per the industry. The kind of work I do requires me to think out of the box and not just rely on these models. Also, I feel today Market environment is so dynamic that gathering knowledge beyond textbooks is mandatory now. I feel students today need to go out in the market, do a lot of live projects interact with their industry peers, etc in order to gain more practical knowledge, this was something that I also followed and it really helped me achieve a lot of my goals
Careers 360: How do you think your MBA programme has added value to your life, both professional and personal?
Shray: MBA on the professional front helped me being more of an adaptable person, it also helped me develop the capability to take on ground instant decisions and above all, it helped me become a diligent professional. On a personal front, I feel I became a better man and more organized which helped me balance my personal and professional life


Careers 360: What was your initial thought process when you joined your MBA programme?
Shray: When I decided to join an MBA at JIMS, My basic thought process was that I need to learn to be a professional and then succeed in life. This course really helped me with Overall exposure that's required to understand the industry, my potential, strength & competencies to achieve things in life, be it the helping nature of faculty, available infrastructure, and kind of opportunities offered like Different clubs, CRMC, workshops guest lectures, etc. Participating in these club activities and interacting with Industry peers help you develop an insight into what awaits you in the outside world and you start working towards it automatically


Careers 360: You must have spent a memorable time at your B-School. Do you miss being a part of it? Share a few good memories.
Shray: Ohh. I miss a lot of things from College, especially my Marketing lectures and my professors. I still try and keep in touch with almost all of them and also sometimes reach out to them in terms of seeking guidance on some issues that I am facing. A most memorable time for me in college was being part of the CRMC group, it gave us an opportunity to meet corporates, understand what they are looking at and how the industry is progressing.


Careers 360: Briefly take us through your life at the campus, the activities you used to do and your routine life.
Shray: Life at the campus was never routine. We had something new each day. The day started with a lecture that started sharp at 9:30 and 9:31 meant indiscipline. Then we had presentations, discussions, team exercises and role plays. The day flew by juggling with these activities. Then we had club meets, CRMC meetings and above all Assignments. I still remember being up till late in the night in order to answer one simple case study question. Such was the life…. exciting!
Careers 360: Apart from academics, what were the other activities you were involved in and how did it enrich your life?
Shray: At JIMS I was part of a lot of activities, be it being part of the Marketing club or Entrepreneurship club or CRMC club, I was always a part of each activity that was being planned. I had a passion for managing stuff so I used to be actively involved in organizing and managing these activities and also our cultural fest. I represented JIMS in various seminars and industry connect events. This was really a great learning experience for me
Careers 360: You are a proud alumnus of this top B-School. What is the best part of JIMS Rohini from a student's perspective?
Shray: The best part about JIMS is that everybody is like your extended family here, they will be there to help you in every scenario and as many times you want. I found all my faculties really helpful and easily approachable, so much so that I still connect with a few of my professors on any new and interesting project that I am doing and try and pick their brains. It was an ecstatic moment for me when I became the first one to have got placed from my batch and the faculty supported me to prepare for forthcoming examinations and motivated me to focus on both, career and examination.
Careers 360: What is your suggestion/guidance for the MBA aspirants?
Shray: My suggestion would be that do not enter this course with the mindset of getting placed, but think about the kind of opportunities that you would get to explore your potential and enhance your learning. I feel that if you are really good at what you do then you will achieve what you are destined to achieve in life. So just go out there as a blank slate and explore all that is there in store for you and emerge as a successful and versatile human being.
JIMS, Rohini Updates and Articles
Questions related to JIMS, Rohini
Showing 265 out of 265 Questions