ISME School of Management & Entrepreneurship, Mumbai PGDM Admission Notification
Indian School of Management and Entrepreneurship (ISME), Mumbai, offers various specializations in PGDM for students who are interested in gaining knowledge and building their management skills. The facilities offered at ISME ensure that the students get the best environment to grow and learn, both professionally and personally. Along with the facilities, ISME has the quality infrastructure, consisting of various study halls, rooms, cafeteria, etc. Candidates wanting to take admission to the AICTE, two-year full-time PGDM programmes of ISME can apply for the same by filling the application form. In this article provided to you by Careers360, we share the experience of the students studying at ISME, the teaching experience of the faculty and some of the research modules created by the students studying at ISME.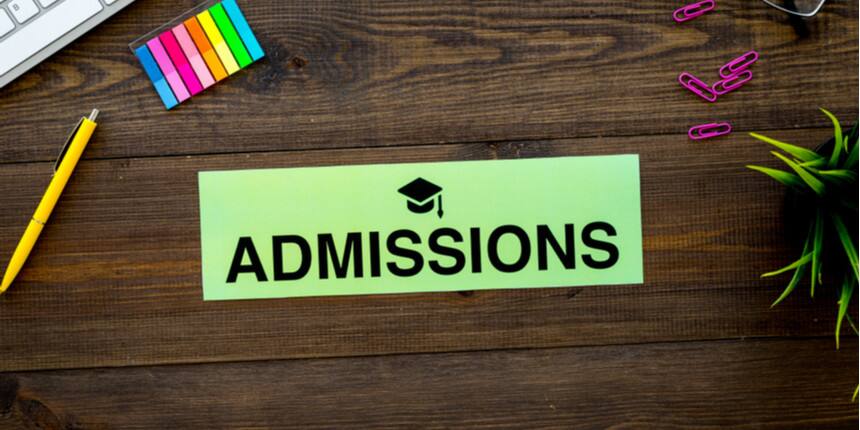 Researches
The requirement of a Lokayukta in India

The aftermath of the Puttaswamy Judgement: Reproductive Rights in India

Sexual Harassment at the workplaces - A cross-jurisdictional analysis

EDM – a survey of performance factors and algorithms applied
Students' Review on ISME Programmes
ISME has a Fintech Lab which emulates the stock market of India for the students to understand how the market works. The students are surrounded by 109 corporates, such as Yes Bank, Aditya Birla, RBL Bank, etc.
Students indulge in doing various projects and assignments which not only sharpen their leadership skills but also enhances their thinking skills and helps them to innovate more, take critical decisions and be a creative thinker.
The students of PGDM-RBA have installed a Data club that helps them in understanding what Data actually is. In the club, the students analyse and interpret the data through an essential programme. Along with the academic activities, the students have also built a postgraduate business club that improves their business acumen and also instils business knowledge to others.
The PGMBE programme helps students in understanding business tactics, cross-cultural attitudes, and about Zoom. In the lectures, the students are taught about various things, such as, bringing ready for the future, planning for uncertainties, designing and innovating. Story-telling and integrity are the keys.
The headstart programme began in late July, where the students were introduced to subjects such as brand management, digital marketing, entrepreneurship, etc. In this, the students cover different topics, such as Covid and culture, black swan, and content creation. By the end of the third week, the students were asked to give a group presentation for each subject.
Professors' thoughts on ISME
ISME thrives to build students to be ready for the future workforce, bridging the gap between academia and industry, so that the students get a practical example and learning experience while they are in their classrooms, and helps them enhance their learning and be ready for their future work. The faculty spends a lot of time creating new techniques which cater to the 'practise business while learning business' and enhance the learning experience.
PGMBE is an early-career programme with the objective of creating a strong foundation for entrepreneurship, business fundamentals, and management principles. This programme helps in creating an entrepreneurial mindset which would help the students in starting their own business and expanding the same. The programme mostly focuses on practical learning.
ISME Mumbai Updates and Articles
ISME School of Management and Entrepreneurship, Mumbai announc...
15 Jan 2020
Questions related to ISME Mumbai
Showing 3 out of 3 Questions
120 Views
What is the fee structure in ISME Mumbai for the UG course ?
Hello Aspirant,
Hope you are doing well.
Fees may vary from course to course.  So its better to either tell me the course in which you want admission or i will provide the link,  you can check fees structure by your own
https://www.isme.in/admissions/fees/
If you are going to tell me,  please write it in the comment section.
Good luck
105 Views
how good is isme in terms of study, pg courses and most importantly placements amd average salary package ?
Hello Nishu
ISME school of management and entrepreneurship is a good college according to reviews.
Placement is almost 3-8 lakhs on average.
You get internships. Many good companies like reliance jio, axis bank etc come for recruitments.
Faculty is well educated from top institutions and they are really focused about curriculum.
Infrastructure is also very good,  WIFI, library everything is available.
It will be good if you want to take admission, you should talk to students and visit campus before taking admission.
I hope it helps.